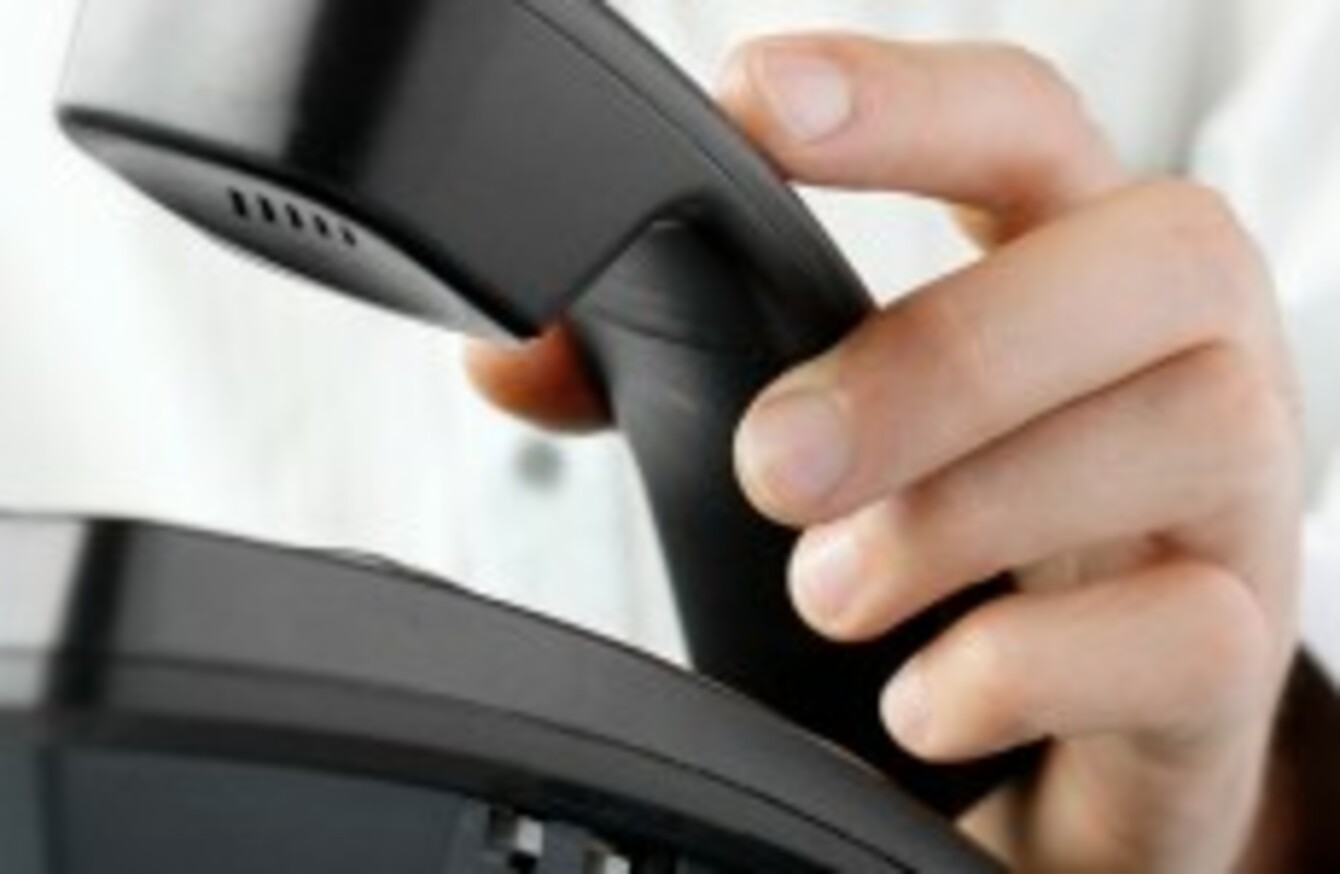 Image: Shutterstock
Image: Shutterstock
REPORTS HAVE BEEN appearing online of automated calls being made to Irish phones on the topic of abortion.
The call, from a Dublin number, says it has a message from a medical and obstetrics expert saying that Irish doctors do not put mothers' lives at risk and are always obliged to intervene to save mothers' lives, even if that results in the unfortunate death of an unborn child.
The message also mentions the tragic loss of a young woman in Galway – although it does not mention Savita Halappanavar by name – and follows that by saying "claims that doctors cannot intervene to save mothers who are in danger is untrue".
It says that the ban on abortion does not prevent doctors acting to save women's lives, and Ireland is one of the safest places in the world to have a baby. According to people who have received the call, the pre-recorded message asks the person answering the call to press a button to give an indication of their views on abortion in Ireland.
When the phone number is rung, people are invited to leave their thoughts on "whether we should continue to protect mother and child under our current pro-life laws, or legislate for abortion based under the British model or [leave] any thoughts  you have if you are unsure".
A number of Twitter users said they have received a similar unsolicited call, with one user saying her landline number was unlisted.
One TheJournal.ie commenter also claimed to have received the call:
It is not known who is behind the message and calls. A medical professional in Ireland is named in the message when the number is called, but there is no indication that the individual has given permission for their name to be used.