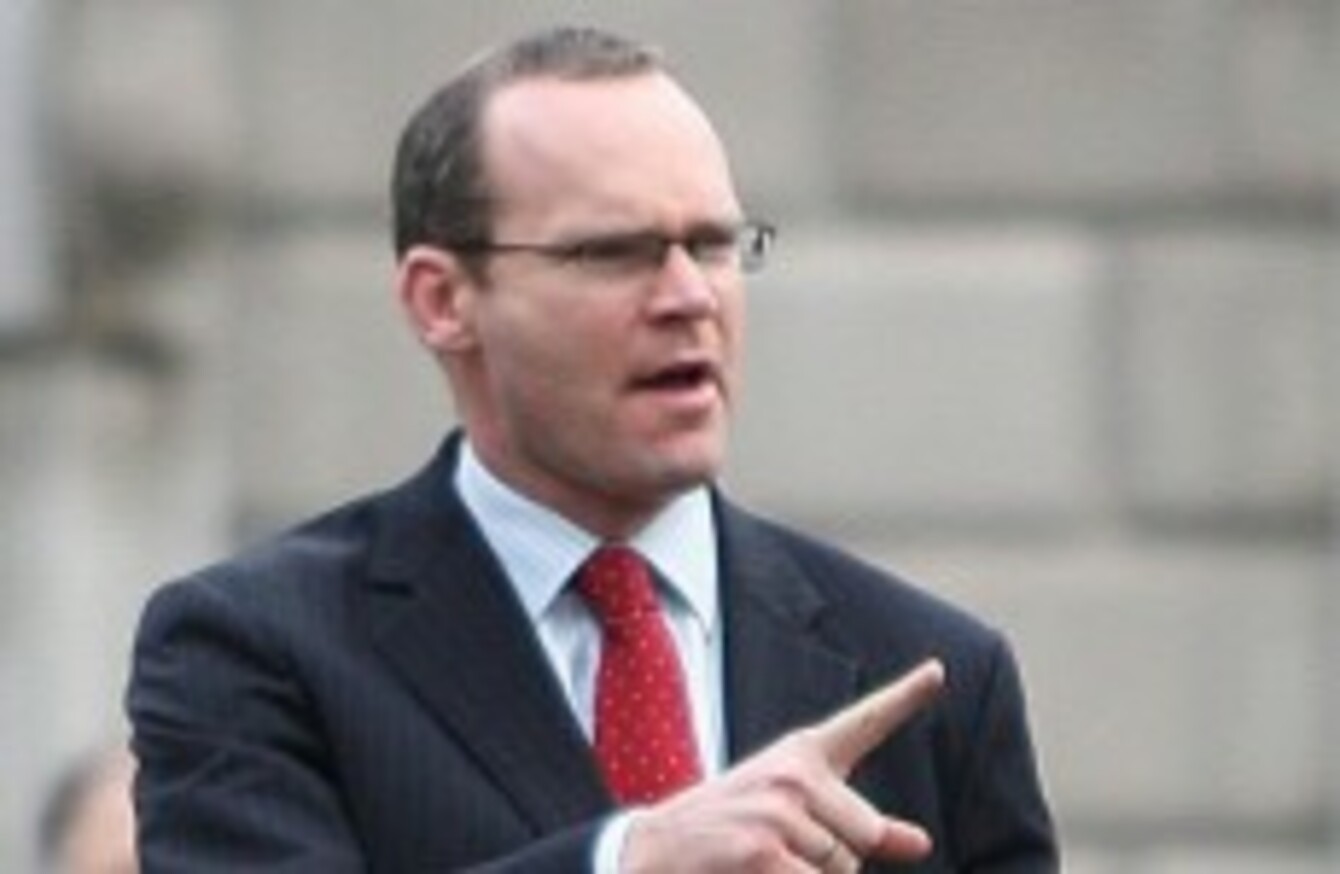 Simon Coveney
Image: Julien Behal/PA Archive/Press Association Images
Simon Coveney
Image: Julien Behal/PA Archive/Press Association Images
UP TO 158 new jobs are to be created in the seafood processing sector over the next three years according to a government minister.
The Minister for Agriculture, Fisheries and Food Simon Coveney announced details of the jobs today saying that 18 seafood processing companies around the country had been approved for a grant of €1.7 million with the view to providing the jobs over the next three years.
The figure is part of a total investment of €7.4 million in the sector with the minister saying the news is a "huge boost to local economies, many in rural coastal communities."
The full details of the grants and to which businesses they're going can be downloaded here.
The Minister has also launched a jobs initiative for the port town of Killbegs where an "expert group" has been  set up to identify ways of creating up to 250 positions in the area by 2014.
The initiative in the Donegal region is the result of an economic study carried out for the EU commission which assessed the potential for diversification of the Killybegs as a fisheries dependent community.
Coveney added: "The focus here is not on increased public expenditure but on leveraging better returns from the talent, resources and infrastructure of the Killybegs area."