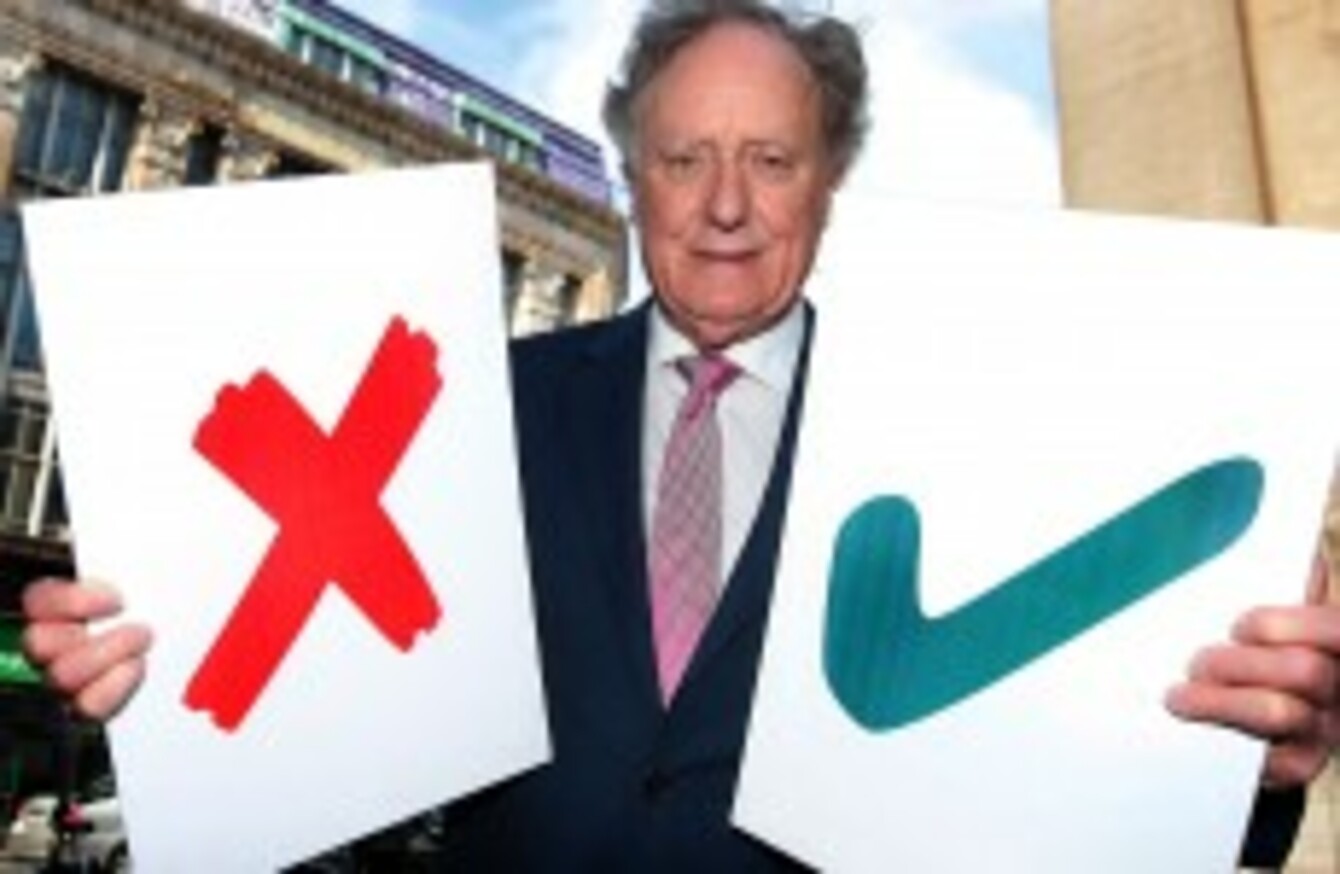 TV3 presenter Vincent Browne
Image: Photocall Ireland
TV3 presenter Vincent Browne
Image: Photocall Ireland
UPC IRELAND HAS agreed a deal with equity fund Doughty Hanson to buy TV3 for €80 million.
The deal includes an additional contingent consideration of up to €7 million payable based on TV3 hitting certain targets.
The purchase price is expected to be substantially funded through existing liquidity. On completion of the acquisition, TV3 will become part of Liberty Global.
Doughty Hanson bought TV3 for €265 million in 2006.
Channels
TV3 operates two free-to-air channels, the flagship TV3 channel and the youth-oriented 3e.
In addition, it has TV3+1 on UPC and SKY, and 3PLAYER, the most widely distributed Video-on-Demand platform in the country. TV3 is the number one channel in Ireland after public broadcaster RTÉ1 with an audience share of 12%. In 2014, the TV3 Group achieved its best set of operating results since 2008.
New schedule
This year, TV3 launched a new schedule, which showed a shift towards more original programming, after UTV Ireland got the rights to ratings heavy hitters such as Coronation Street and Emmerdale.
In January, it successfully launched a new soap Red Rock, which has been viewed by 2.3 million people. This focus on originated content follows the opening in 2013 of the TV3 HD studio, Ireland's largest TV studio.
Magnus Ternsjö, CEO of UPC Ireland, said: "We're pleased to welcome TV3 to the Liberty Global family. The investment we are making today secures the long-term future of TV3″.
With its wide range of home-grown programming, TV3 holds a unique place in the heart of Irish viewers. This is a terrific addition to the TV service we offer – which is already the best in Ireland.
The acquisition will be subject to regulatory approval from the Competition and Consumer Protection Commission and a separate media plurality test by the Irish Government. It is expected the transaction will be cleared in the coming months.
As previously announced, UPC Ireland became part of Liberty Global's UK subsidiary, Virgin Media, in December 2014. Deloitte acted as corporate finance advisor to Liberty Global.