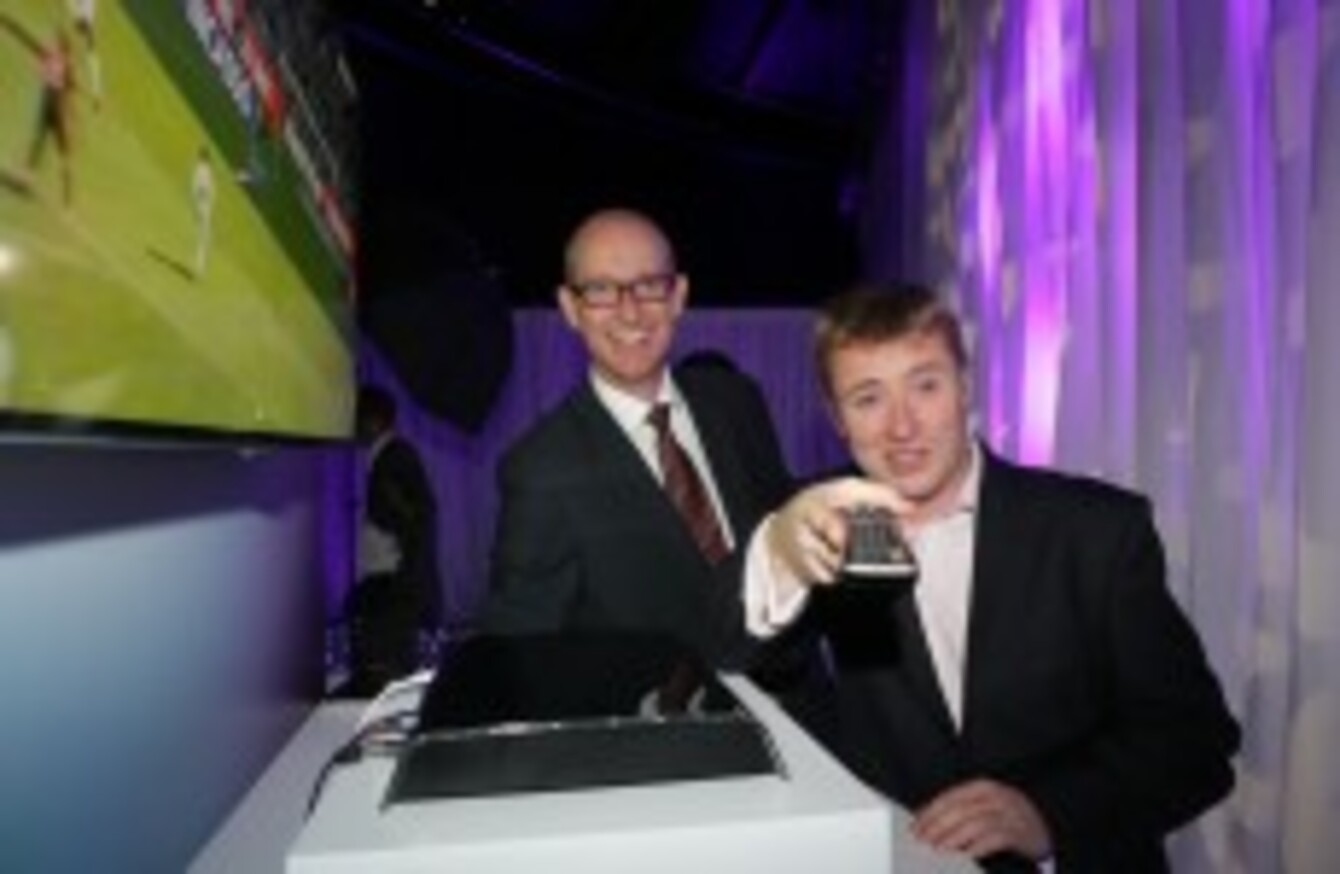 CEO of UPC Ireland Magnus Ternsjo when it launched new Horizon TV in 2013
Image: Sam Boal/Photocall Ireland
CEO of UPC Ireland Magnus Ternsjo when it launched new Horizon TV in 2013
Image: Sam Boal/Photocall Ireland
SOME UPC CUSTOMERS will see an increase to their monthly TV bill as the company introduces a new price change starting next month.
From 1 February, the prices for various TV services will change for some customers while changes to telephone rates will occur from 3 March.
Customers have been receiving emails from today informing them of the change and what the increase will be in relation to their current bill.
A spokesperson for UPC said that the price increases won't affect everybody as some services remain unchanged and that the price increase "arise mainly from increased operational costs and revised content and copyright charges from channel and content providers."
The spokesperson also said that the change allows it to "invest in giving our customers more entertainment than ever before and providing unbeatable superfast broadband services."
The new prices are as follows:
Horizon Select Extra - €40
Horizon Max - €40
Value TV - €30
Sky Sports - €40
Sky Sports HD - €50
Sky Sports & Movies - €49
Sky Sports & Movies HD - €59
Setanta Sports - €19
Playboy Movies - €16
TelevisionX - €13
Zee TV - €9
MUTV - €9
Racing UK@Residential - €26
Call Barring - €3
Telephone rate changes (effective 3 March 2015)
11850 Conduit Ireland - €3 per min / €4 per call
11860 Conduit International - €3.20 per min / €4 per call
11811 Eircom - €2.50 per min / €4 per call
11888 (No charge) - €0.3077 per min
Call connection - €0.15 per call
Anywhere tariffs – calls outside of inclusive minutes - €0.26 per min
Standard mobile rate - €0.26 per min