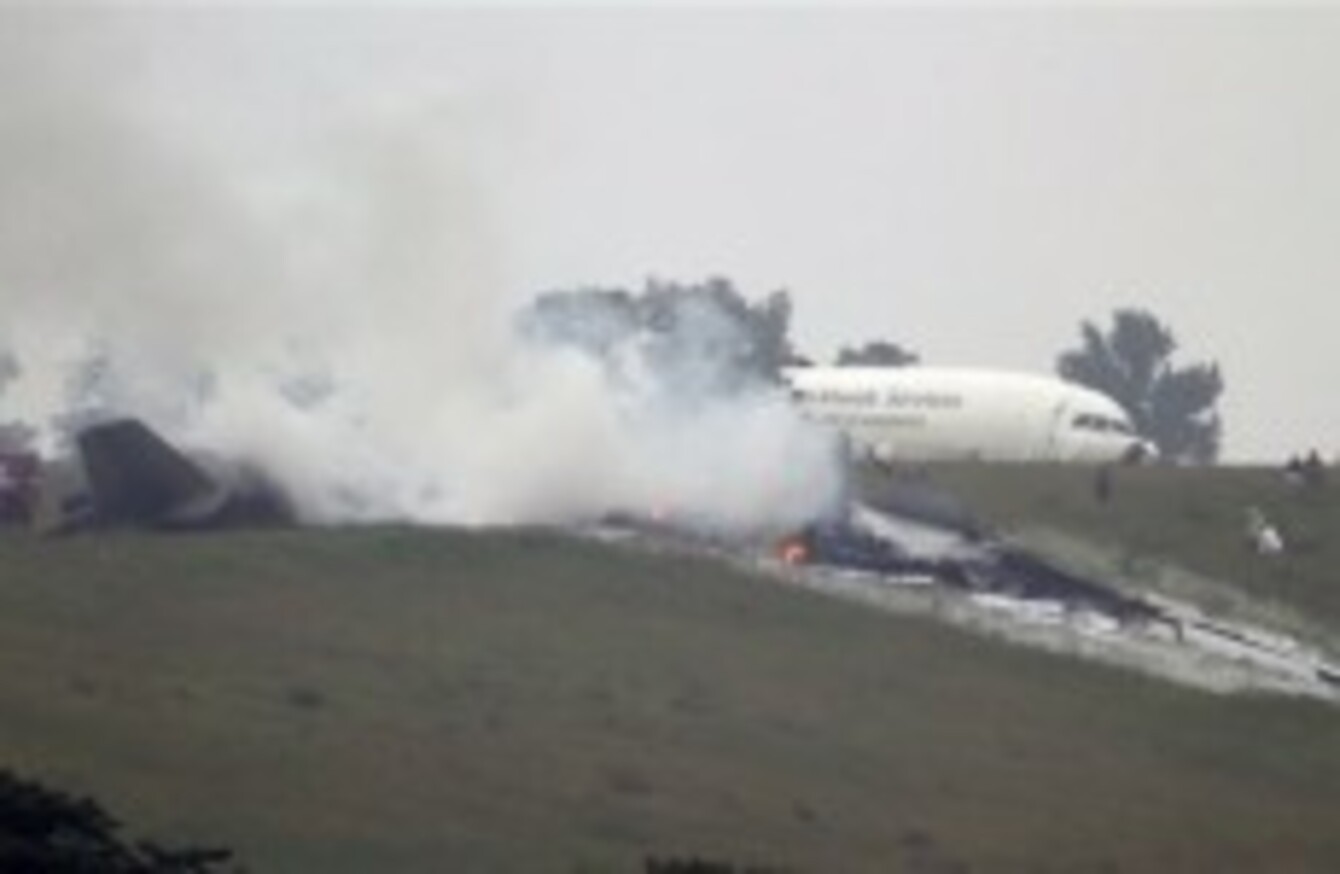 The UPS cargo plane which crashed at Birmingham-Shuttlesworth International Airport in Alabama
Image: AP Photo/Hal Yeager
The UPS cargo plane which crashed at Birmingham-Shuttlesworth International Airport in Alabama
Image: AP Photo/Hal Yeager
Updated 14.20
THE MAYOR OF Birmingham, Alabama, has said that the two pilots on board a UPS cargo plane that crashed at the city's airport have died.
"The plane is in several sections," said Birmingham Mayor William Bell, who was briefed on the situation by the city's fire chief. "There were two to three small explosions, but we think that was related to the aviation fuel."
A spokesperson for the US Federal Aviation Administration confirmed that a large UPS cargo plane has crashed near an airport in Birmingham.
Federal Aviation Administration spokeswoman Kathleen Bergen told The Associated Press that the Airbus A300 plane crashed on approach to the airport before dawn in southern US state this morning.
Bergen says the plane was en route from Louisville, Kentucky to Birmingham. Other details were not immediately available and Bergen says she had no information on injuries.
UPS spokesman Jeff Wafford said there were two crew members aboard the plane.
"As we work through this difficult situation, we ask for your patience, and that you keep those involved in your thoughts and prayers," the Atlanta-based company said in a statement.
Early reports from local media say that the plane crashed into an open field owned by the airport near 19th Avenue North and North East Lake Boulevard in the city.
An Airbus A300 was involved in an incident at Bratislava in November last year, when a DHL Cargo plane suffered a collapse to a nose wheel. All three crew survived that day.
AP contributed additional reporting.
Originally posted at 12.31.