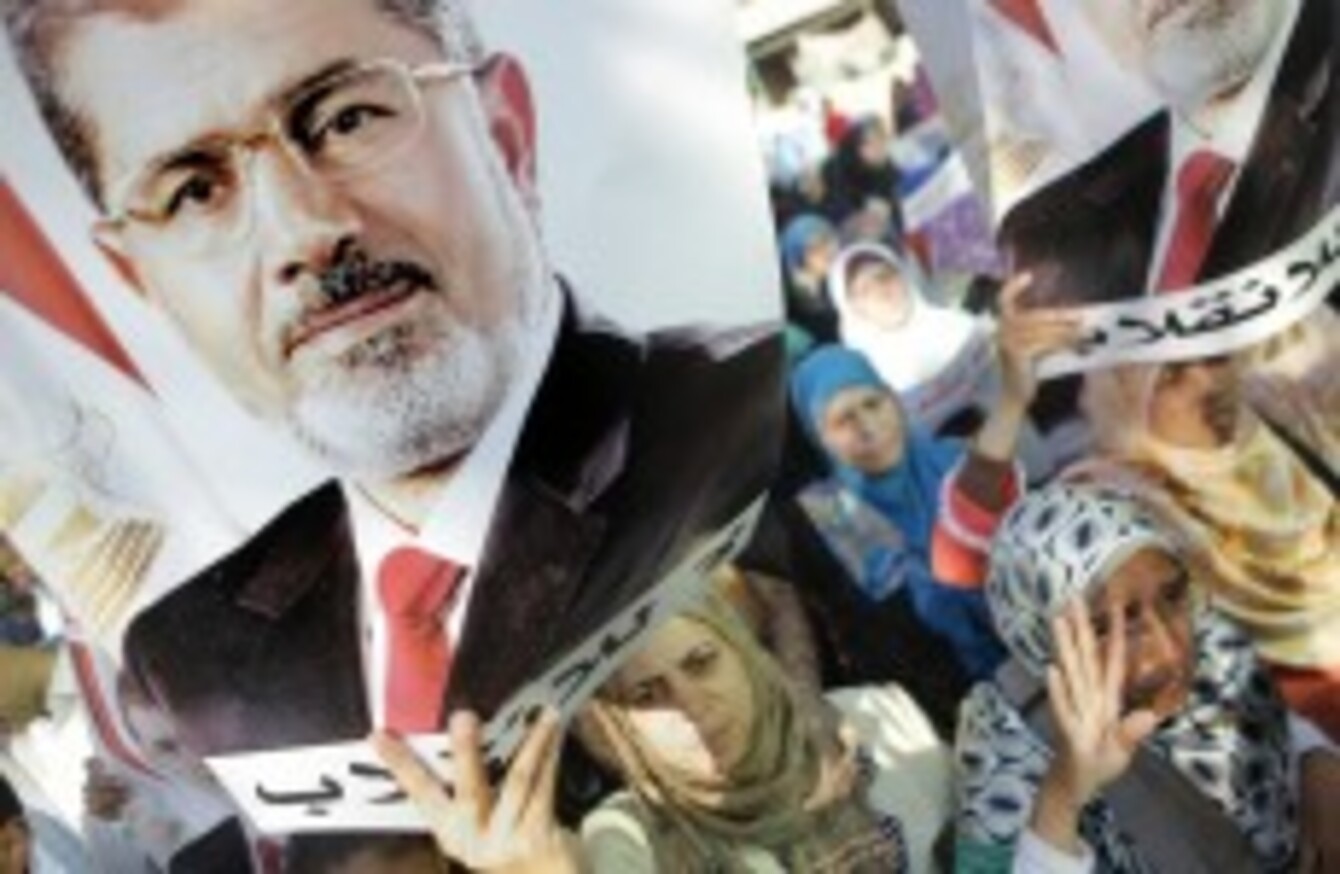 Supporters of ousted president Mohammed Morsi march in Cairo
Image: Amr Nabil/AP/Press Association Images
Supporters of ousted president Mohammed Morsi march in Cairo
Image: Amr Nabil/AP/Press Association Images
PRESIDENT BARACK OBAMA will meet with national security aides later today to discuss the future of US aid to Egypt in the wake of its military-backed government's fierce crackdown on Islamists.
But the White House insisted that reports it had already cut assistance were wrong, saying that military and economic grants were merely under review.
The meeting at the White House between Obama and top members of his National Security Council was due to begin shortly, said Josh Earnest, a White House spokesman.
Earnest denied reports that Washington has already made a decision to secretly freeze aid to Egypt's military rulers.
The comments came after the Daily Beast website said US assistance had been "secretly pulled" by the Obama administration.
Earnest said there had been no final decision on a review of US aid to Egypt launched after the ousting of president Mohamed Morsi, the country's first democratically elected leader.
"That review that the president ordered in early July has not concluded," Earnest said.
"Reports to the contrary that suggest that assistance to Egypt has been cut off are not accurate."
In an increasingly complex game of semantics on $1.3 billion of annual US military aid to Egypt, Earnest insisted that the flow of aid was not a "faucet" that could be turned off and on.
"This is not a faucet in which you just turn the spigot and assistance continues to flow," Earnest said.
"Assistance is provided episodically, assistance is provided in tranches… This is not a matter of turning the dial one way or the other."
Earlier, an aide to Senator Patrick Leahy, a Democrat who heads the subcommittee on foreign operations, said the flow of aid had been "stopped."
Meanwhile, Egypt's Muslim Brotherhood has condemned the detention of it spiritual leader Mohammad Badie, who was arrested over allegations of incitement to violence and murder.