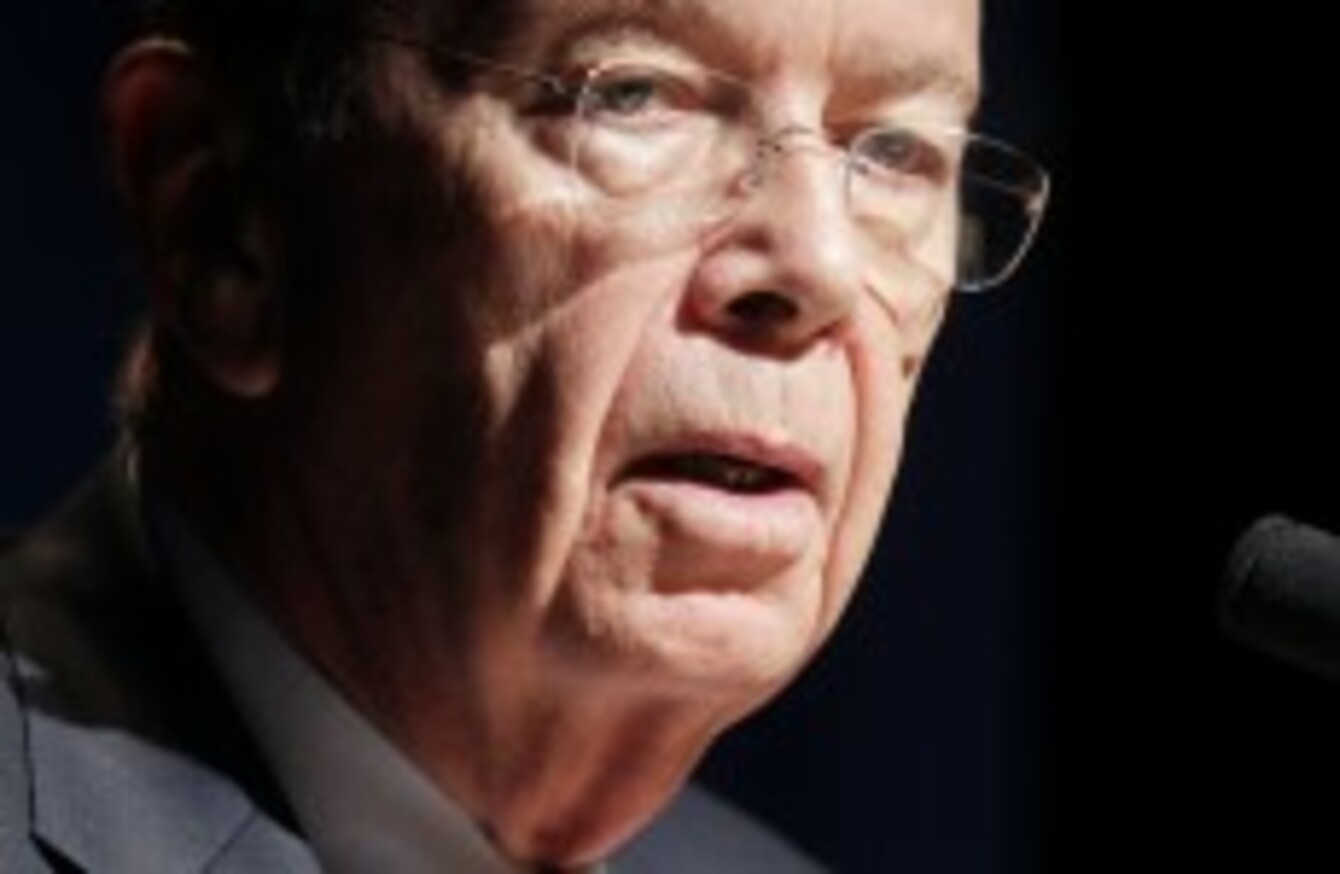 Stepping into the light: US billionaire investor Wilbur Ross Wilbur Ross becomes non-executive director
Image: Mark Lennihan/AP/Press Association Images
Stepping into the light: US billionaire investor Wilbur Ross Wilbur Ross becomes non-executive director
Image: Mark Lennihan/AP/Press Association Images
US BILLIONAIRE INVESTOR Wilbur Ross has been appointed as a non-executive director of Bank of Ireland.
The appointment was one of several announced this morning by the bank. Former Lloyds Bank director Archie Kane has been appointed governor designate by the Bank. He will replace Pat Molloy as Governor, as the bank calls its chairman, from 29 June.
Molloy oversaw the recapitalisation of the bank and the sale of a 35 per cent stake to US investors led by Ross for €1.1bn in 2011.
Regarded as a 'vulture' investor', Ross specialises in turning around distressed businesses. He made his initial fortune buying and restructuring failed companies in the coal and textiles business. in 2004 he netted a fortune when he sold International Steel Group, a conglomeration of two bankrupt companies, to Indian tycoon Lakshmi Mittal for $4.4 bn. Last year he paid £250m to help Richard Branson's Virgin Money buy Northern Rock.
Forbes Magazine gives him a net worth of $2.2 billion.
The government has a 15 per cent take in Bank of Ireland, down from 36 per cent last year when it made the €1.1bn sale.