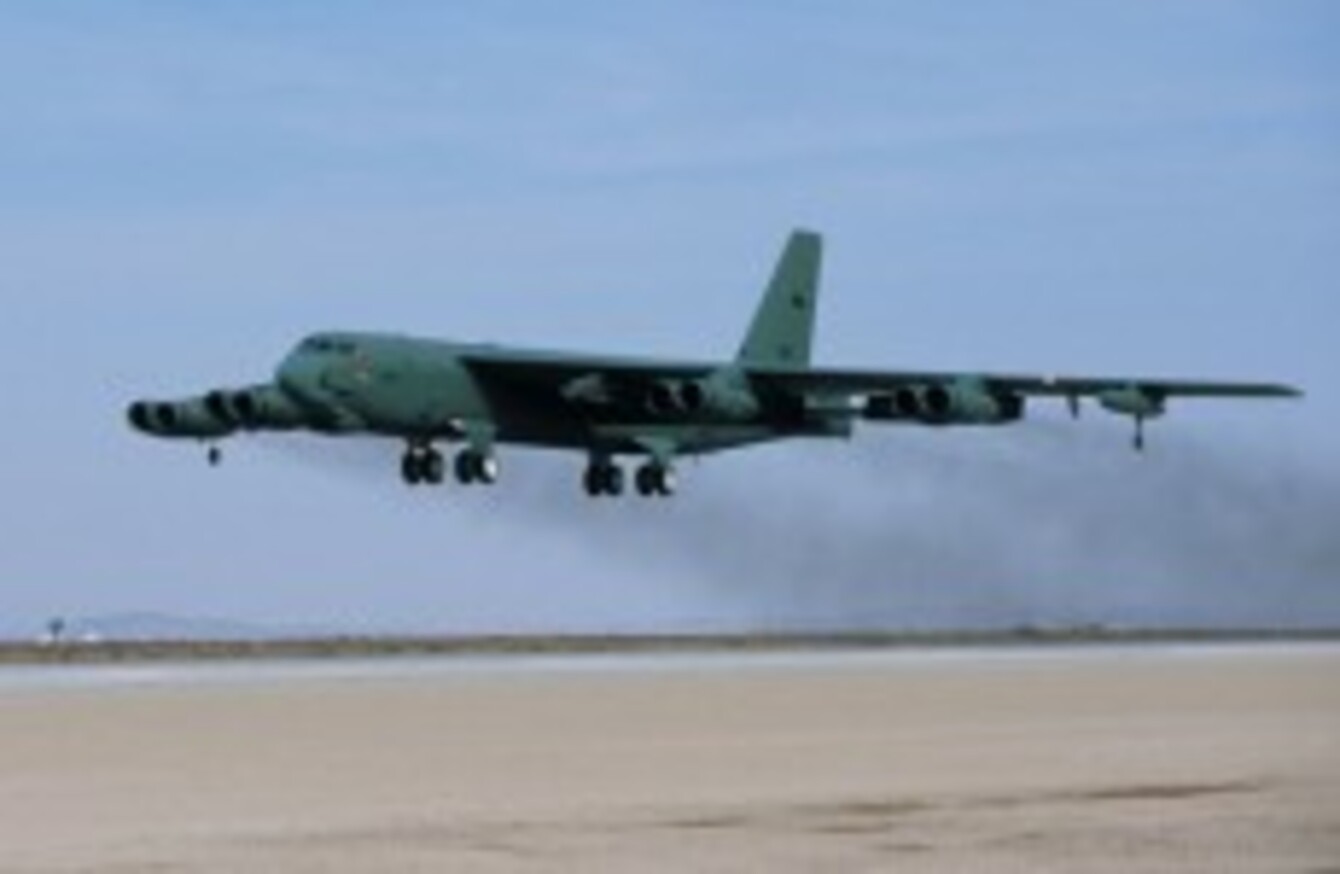 B-52 stratofortress long range bomber
Image: Gerard Fritz/Press Association Images
B-52 stratofortress long range bomber
Image: Gerard Fritz/Press Association Images
TWO US B-52 aircraft have flown over a disputed island chain in the East China Sea, in defiance of a Chinese request to register flight information, according to reports.
The islands, named Senkaku in Japanese and Diaoyu in Chinese, have been at the centre of a territorial dispute between the two countries which intensified recently after China expanded an air defence zone in the area.
The US aircraft that flew near the islands are believed to have been unarmed according to a US defence official who spoke on condition to news agency AFP.
The aircraft took off from Guam yesterday and the flight was "long-planned" as part of a regular exercise in the according to the official.
The islands are administered by Japan but are claimed by both China and Taiwan.
Computer screens display a map showing the outline of China's new air defense zone in the East China Sea. (Pic: AP Photo/Ng Han Guan)
The Wall Street Journal is reporting that US officials had said in recent days that they would not be accepting China's requirements to register a  flight plan, radio frequency or transponder information for flights in the area.
It is belived that yesterdays' flight did not adhere to that request by made the Chinese Ministry of Defence.
Additional reporting by © – AFP 2013