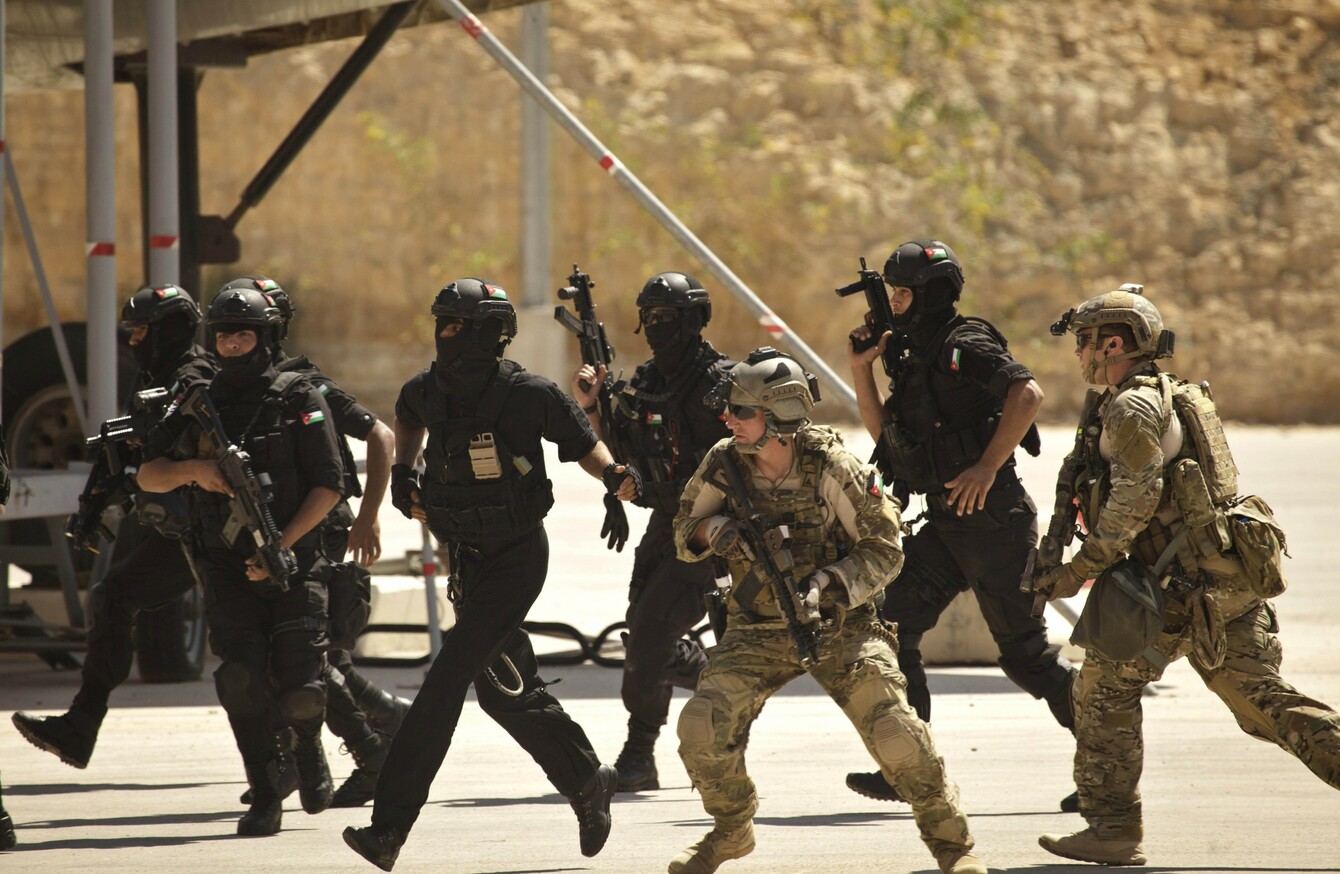 THE US MILITARY will open up all positions — including frontline combat roles — to women, Defense Secretary Ashton Carter announced, in a sweeping move officially ending centuries of men-only tradition.
The historic step served as a rebuke to a Marine Corps call this year for a partial exemption, after it argued mixed-gender combat units were not as effective as male groups.
"There will be no exceptions," Carter said, adding he was confident the change would enhance "combat effectiveness."
Meeting the standards
He noted that while, on average, physical differences exist between sexes, plenty of women can meet the military's rigorous physical standards for combat roles — just as there are some men who cannot.
"As long as they qualify and meet the standards, women will … be allowed to drive tanks, fire mortars, and lead infantry soldiers into combat," Carter said.
"They'll be able to serve as Army Rangers and Green Berets, Navy SEALS, Marine Corps infantry, Air Force parajumpers and everything else that was previously open only to men."
Given the tough physical standards, Carter stressed that equal opportunity would probably not translate to equal participation of men and women in all roles.
"There must be no quotas or perception thereof," he said.
Currently, the US military comprises some 1.34 million people, about 15.5% of them women.
The nature of the US-led wars in Iraq and Afghanistan meant many women found themselves in combat anyway — for instance if their travelling convoy came under fire or if they were hit by a roadside bomb.
"Long overdue"
Congresswoman Tammy Duckworth is a case in point. She had her legs amputated after Iraqi insurgents blasted the US Army helicopter she was co-piloting out the sky in 2004.
"I didn't lose my legs in a bar fight," she said.
Of course women can serve in combat. This decision is long overdue.
Three women made history this year when they graduated from the US Army's elite Ranger school, previously only open to men.
The Ranger course physical fitness test includes 49 push-ups, six chin-ups, 59 sit-ups, a five-mile run in 40 minutes and a slew of other challenges.
Paradigm shift
President Barack Obama's administration in 2013 asked for all combat positions to be open to women by 2016, including the infantry, artillery, armour and special forces.
But Obama gave the Pentagon the opportunity to request exceptions, provided these were justified by operational constraints. The Marine Corps asked for such an exemption.
So, though it was widely expected, Carter's announcement brings to a head something of a paradigm shift in how the United States views its fighting forces. It was only five years ago that gay men and women were banned from serving openly in the military under its Don't Ask, Don't Tell law.
Carter, who is Obama's fourth defense secretary and started his job in February after battling his way up the Pentagon's bureaucratic ranks, has spoken frequently about the need for the vast US military to be inclusive.
"Our force of the future must continue to benefit from the best people America has to offer," Carter said.
In the 21st century, that requires drawing strength from the broadest possible pool of talent. This includes women … We have to take full advantage of every individual who can meet our standards.
The changes will begin to be implemented "as soon as practicable" after January 2, and no later than 1 April, a Pentagon memo said.
Carter's announcement was greeted frostily by senior Republican lawmakers.
"Carter's decision to open combat positions to women will have a consequential impact on our service members and our military's warfighting capabilities," Senator John McCain and Congressman Mac Thornberry, who both chair armed services committees, said in a statement.
We "intend to carefully and thoroughly review all relevant documentation related to today's decision," they added.
Congress has a 30-day period to review the implications of the decision.