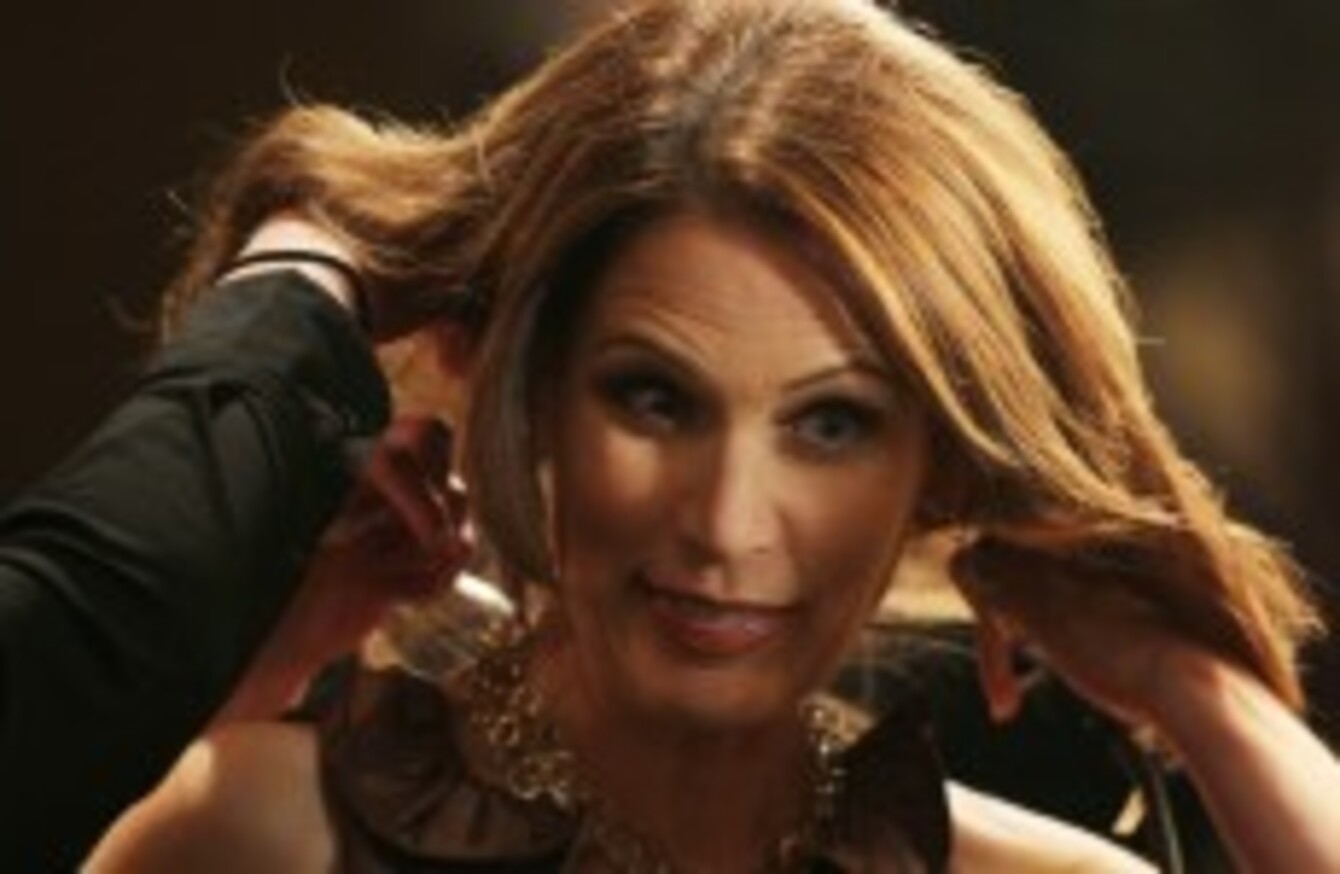 Michele Bachmann preparing for a television interview last year.
Image: Andy King/AP/Press Association Images
Michele Bachmann preparing for a television interview last year.
Image: Andy King/AP/Press Association Images
THE ONLY WOMAN who is so far seeking the nomination to be the Republican candidate for US president next year has insisted that chronic migraine problems that sometimes require hospitalisation will not affect her if she is elected.
Michele Bachmann has spent the past day trying to play down revelations in the Daily Caller that she suffers migraines that, according to advisers, force her to carry around and take "all sorts of pills" and get so bad at times that they have "incapacitated" her.
In a statement she said: "Let me be abundantly clear – my ability to function effectively has never been impeded by migraines and will not affect my ability to serve as Commander in Chief."
The 55-year-old has enjoyed popularity in the polls in recent weeks, emerging as a possible frontrunner in a crowded field of Republican primary candidates to face incumbent Barack Obama in the election next year, primarily because her impressive performance in a recent debate.
Her campaign and family have sought to play down the revelations about the migraines.
Her son and medical doctor Lucas Bachmann told the New York Times: "She is probably not going to run a mile, but in terms of being able to engage, she can comprehend and assess information — without a doubt." He also said there may be a correlation between Bachmann wearing heels and the migraines.
Politico reports on migraine attacks last year including one in July 2010 which forced Bachmann to miss eight votes in the US House of Representatives while being treated and released for a migraine by a Washington hospital.
Since emerging on the national scene, Bachmann has been criticised for her controversial views including her total opposition to homosexuality, her belief that global warming is a hoax and her membership of a former controversial evangelical church.
#Open journalism No news is bad news Support The Journal

Your contributions will help us continue to deliver the stories that are important to you

Support us now
Lately her campaign has had to deal with stories of a lecture that she gave in 2004 in which she said that being gay "is part of Satan" while it is alleged in the Nation that her husband Marcus ran a Christian counselling centre which offered therapy to 'reform' gay men through the power of prayer.
Today, the Telegraph reports on a secret recording of a prayer she is said to have delivered in 2006 at a ministry run by Bradlee Dean, a preacher who has called for gay people to be locked up.
She is siad to have predicted "we are in the last days" and said that "the harvest is at hand". The paper adds that much of her religious rhetoric has been toned down since she started to campaign for the nomination.