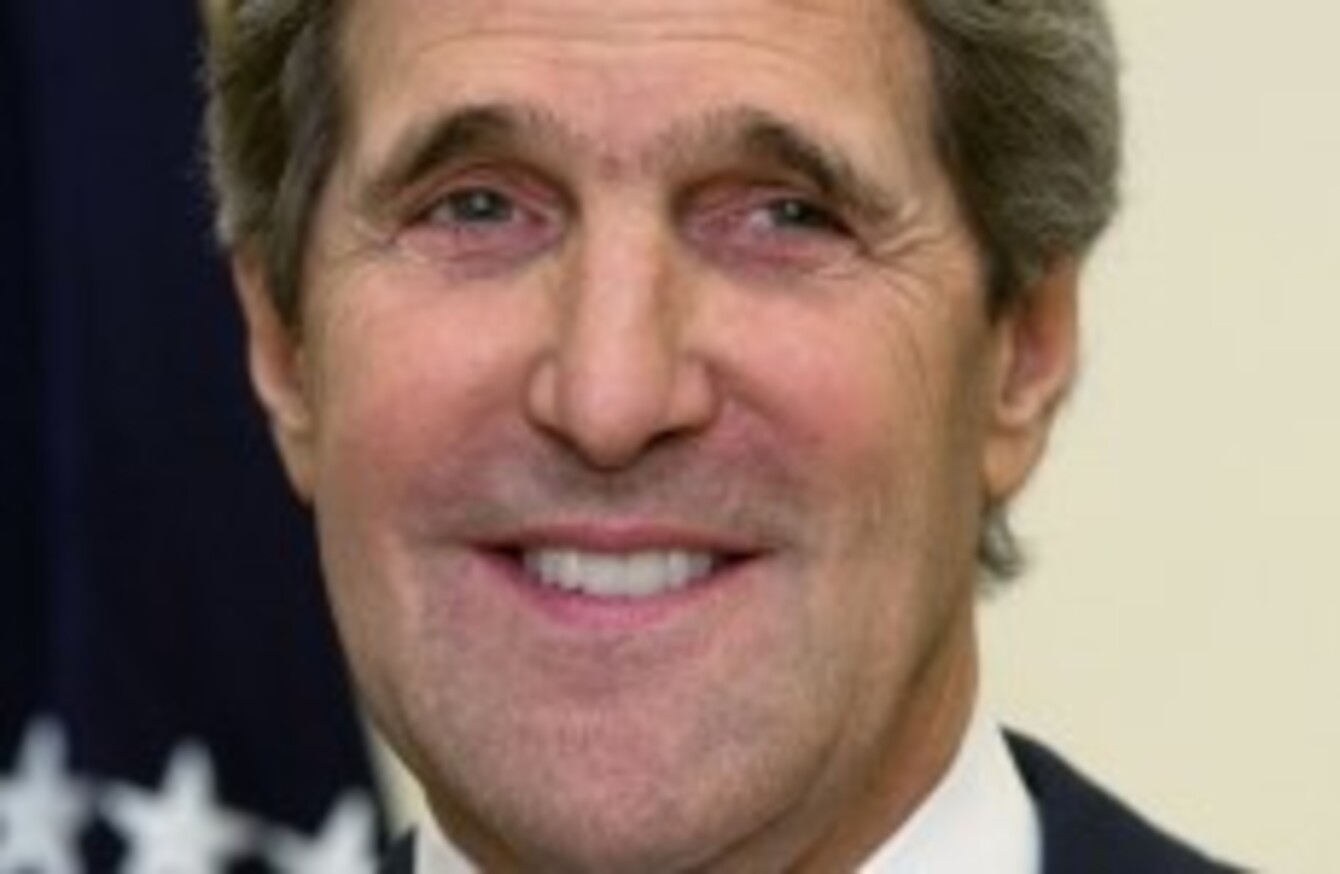 Image: Carolyn Kaster/AP/Press Association Images
Image: Carolyn Kaster/AP/Press Association Images
US PRESIDENT BARACK Obama has nominated Democratic senator and former presidential candidate John Kerry to serve as his secretary of state.
Kerry will have to be confirmed by fellow senators before he can take on the role currently held by Hillary Clinton, but is seen as a strong candidate with wide foreign policy experience.
Kerry, 69, a decorated Vietnam War veteran, defeated former presidential candidate and experienced foreign policy hand, will succeed Hillary Clinton, who is stepping down after four years as the top US diplomat.
His appointment became almost a certainty, following the withdrawal of UN ambassador Susan Rice, the early favourite for the post who was caught in the aftermath of the attack of the US consulate in Benghazi, Libya in September.
The White House had earlier hoped to make a clean sweep by announcing all nominations to the national security team, including new chiefs of the CIA and Defense Department, at once. But the timetable slipped for various reasons.

YouTube: whitehouse
Easy confirmation
Kerry, who heads the Senate Foreign Relations Committee, is expected to win easy confirmation from his colleagues in the chamber, and is well known abroad, and has acted as a sort of unofficial envoy for Obama in recent years.
He traveled to the Middle East and South Asia and met Syria's President Bashar al-Assad several times, as Washington mulled a diplomatic opening, and a renewal of Arab-Israeli peace talks before the outbreak of the Syrian revolt.
In May 2011 Kerry went to Pakistan to try to ease tensions in the wake of the killing of Osama bin Laden, and in February 2009 made a rare visit to the Hamas-ruled Gaza Strip, without meeting anyone from the Islamist group.
As soon as he is confirmed in his new job, he will face a huge array of foreign policy challenges, including a critical moment in the Iranian nuclear challenge and what could be the last throes of the Assad regime in Syria.
Kerry played an important role in Obama's political career, notably by picking him to give the keynote speech in the 2004 Democratic convention, at which the then unknown Illinois lawmaker burst onto the political scene.
The Massachusetts senator also played Republican presidential candidate Mitt Romney in mock debates staged by the president's team ahead of Obama's successful re-election effort in November.

YouTube: CNN
Purple Hearts
Democrat Kerry has rehabilitated his career since narrowly losing the 2004 presidential race to president George W. Bush, after a campaign that included savage attacks on his career as a swift boat commander in Vietnam.
At one point in that campaign, he was lambasted by Republicans who accused him of "flip flops" on the Iraq war, and the Bush campaign ran a notorious ad showing Kerry on a windsurfer, with the kicker "John Kerry, whichever way the wind blows."
Many Washington watchers have long seen Kerry as a potential secretary of state, and the job will be the capstone of a long political career.
He will be the first white, male secretary of state for years, following three women — Clinton, Condoleeza Rice and Madeleine Albright — and Colin Powell, the first African American to hold the post.
Kerry first shot to prominence in the US capital in April 1971 when he testified to the Senate Foreign Relations Committee on the Vietnam War, when he famously asked: "How do you ask a man to be the last man to die for a mistake?"
Earlier, during his second 48-day tour, as a lieutenant in charge of dangerous "Swift" gunboat missions in the Mekong Delta, Kerry was awarded three Purple Hearts for wounds suffered and a Bronze Star and a Silver Star for valor.