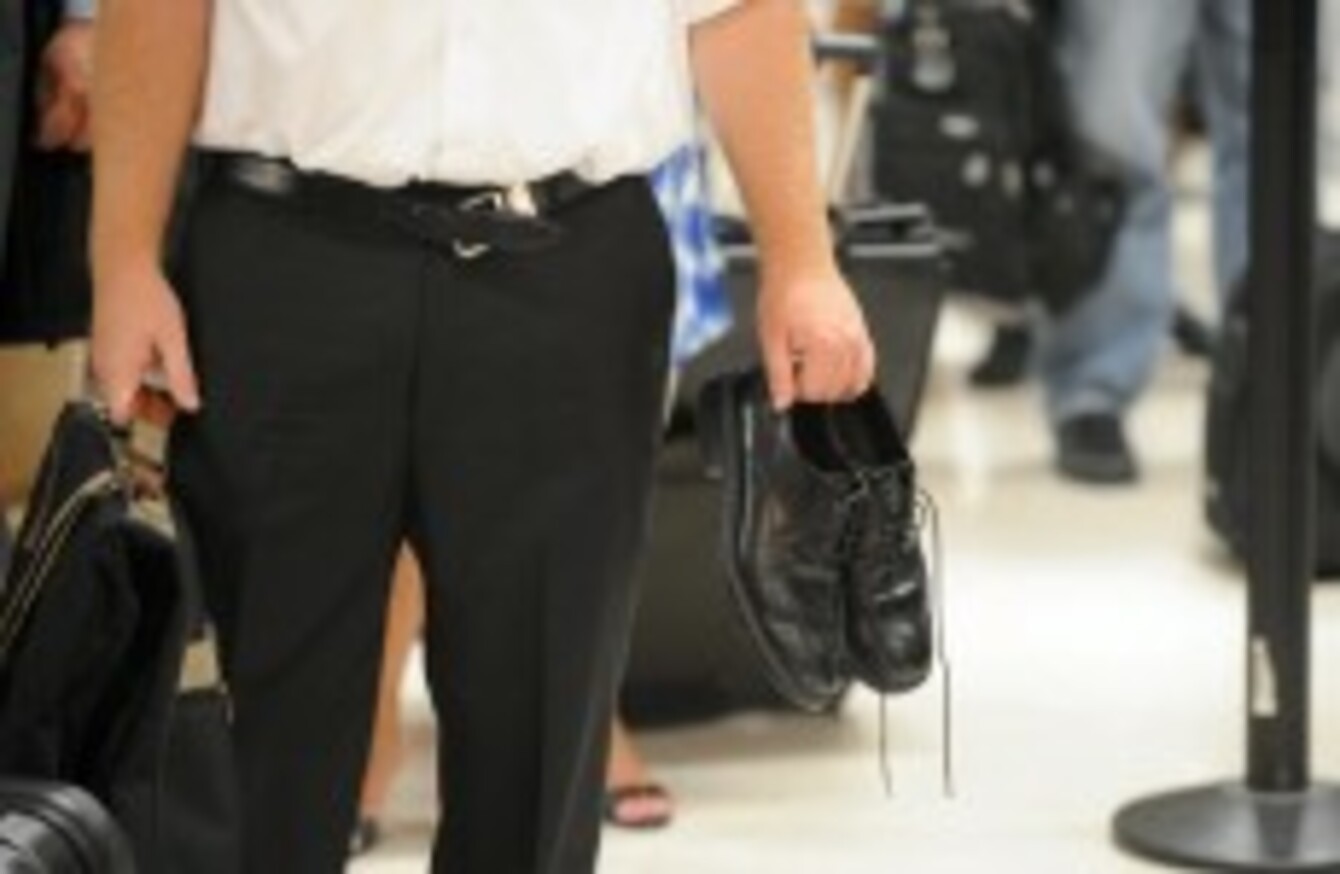 Image: AP Photo/Erik S Lesser
Image: AP Photo/Erik S Lesser
THE US HAS warned airlines of a new potential threat from shoebombers.
The Department of Homeland Security has urged airlines to pay extra attention to flights from overseas into the United States and to watch for explosives hidden in the shoes of passengers.
New intelligence has found that there is a credible threat of someone attacking a passenger plane using the method, officials told NBC News in the US last night.
Passengers flying into the US may notice increased security screenings as airports step up their scrutiny of incoming flights in a bid to avert any potential attack.
The Department of Homeland Security said the "very recent intelligence" did not specify any particular country, airline or time.
It said the warning had been issued due an "abundance of caution" rather than one specific plot.
Only one person has ever been convicted of attempting to use a bomb concealed in a shoe. British-born Richard Reid was sentenced to life in prison without parole after he tried to set off explosives on an American Airlines flight to Miami in December 2001.
Passengers have been required to take their shoes off as they go through airport security screenings ever since.