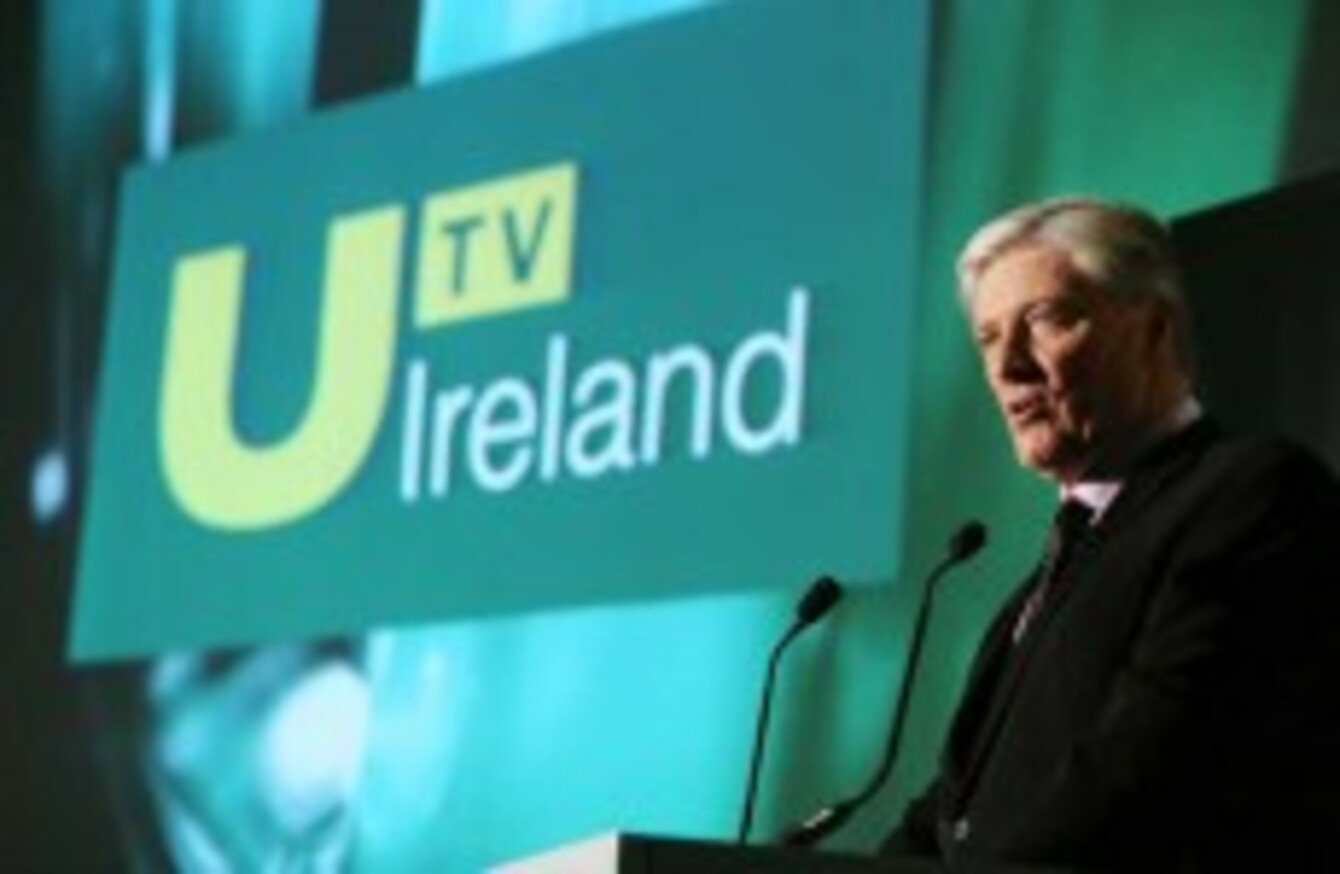 Image: Photocall Ireland!
Image: Photocall Ireland!
PEOPLE WAKING UP today after last night's festivities may not initially notice anything different about the television landscape.
Look a bit closer and you'll notice that a new channel that has been present on television schedules for the past weeks will be shortly coming to life.
From today, viewers around the country are able to tune into UTV Ireland – with the station going live this afternoon.
Programming
The channel started their broadcasting from 7.25pm this evening with a short introduction before Emmerdale.
This will be followed on Monday by the a host of new programming hitting the nation's screens.
Since the announcement in November 2013 that the channel would be launched, there has been an intensive recruitment drive, with more than 100 new jobs created by the channel.
This has also been a drive by the channel to take on a range of high profile talent including Newstalk's Pat Kenny and Chris Donoghue, as well as news presenter Claire Brock – an arrival from Tv3.
Television market 
There has been much talk about the potential damage that the introduction of the new channel will cause to TV3 – with a number of their high rating programmes being taken from them by the introduction of the competing channel.
Programmes that had previously been broadcast on TV3 that will now be shown on UTV Ireland will include popular soaps Coronation Street and Emmerdale.
In an effort to combat a potential loss of viewers, Tv3 will be launching its own soap Red Rock – a Garda themed effort that shall begin on January 7.
RTÉ
While much has been made of the competition that the new channel will pose to Tv3 – UTV's managing director Michael Wilson has identified RTÉ as their main competitor, saying that he aims to place second to the national broadcaster in their first year of activity.
Much was made of UTV's poaching of talent earlier in the year – with a major coup coming with the hiring of Marcus Lehnen, who at the time the editor of RTÉ's Six One and Nine News. 
The station's head quarters were opened at Macken House on Dublin's quays last month by An Taoiseach Enda Kenny who said that he hoped the new station would "add to the diversity and culture of a modern Ireland".