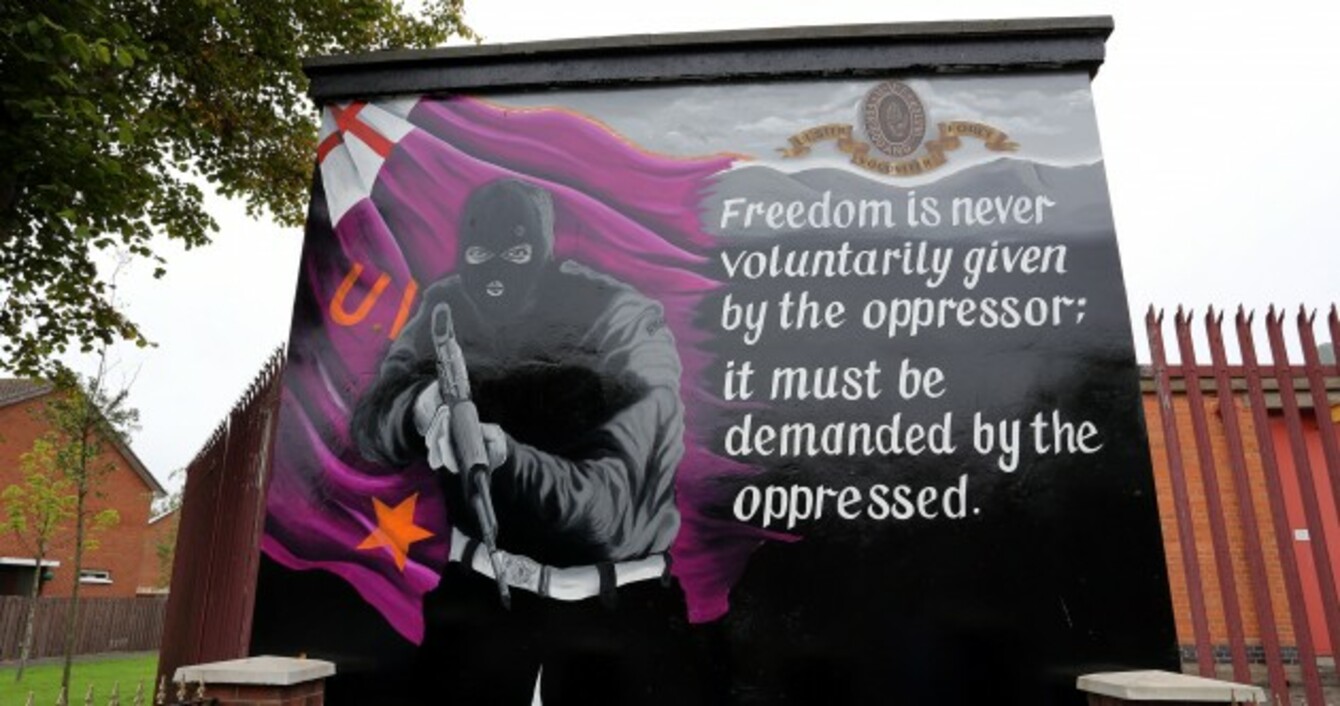 Image: Paul Faith/PA Wire/Press Association Images
Image: Paul Faith/PA Wire/Press Association Images
THE REPLACEMENT OF a mural paying tribute to George Best with one depicting a UVF gunman has sparked outrage amongst members of a community in east Belfast.
Work on the painting began earlier this month, but was suspended for a time after community leaders intervened.
It was completed at the weekend, but the artwork has since sparked criticism from those within the neighbourhood and from local representatives.
The mural shows a masked UVF fighter brandishing a gun, alongside the Martin Luther King quote "Freedom is never voluntarily given by the oppressor; it must be demanded by the oppressed".
PUP councillor John Kyle, who had been involved in behind-the-scenes efforts to prevent the repainting, was amongst those to criticise the move:
"There are very real issues and problems within loyalist communities, there is a frustration and an anger and those need to be addressed," Kyle told UTV.
"Painting hooded gunmen on the gable walls does not solve the problems or issues."
DUP MLA Robin Newton was also critical: "George Best is a sporting icon, famous throughout the world and recognised by those who know football to be one of the world's best," Newton told the BBC.
"He's an east Belfast man known internationally as 'The Belfast Boy' — he should have stayed up on that wall".