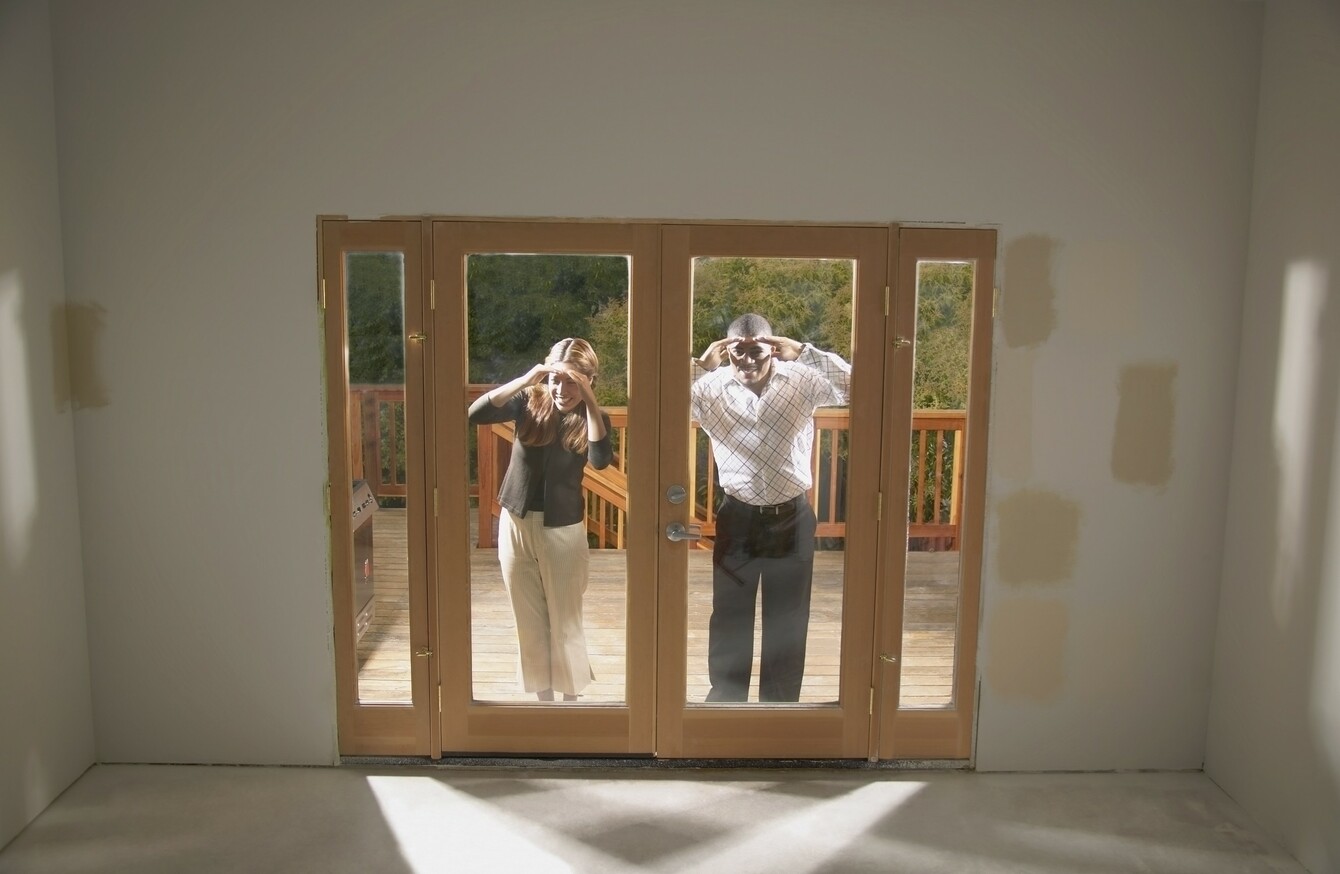 Image: Shutterstock/Blend Images
Image: Shutterstock/Blend Images
A DETAILED ANALYSIS based on data from Census 2016 has revealed that there are over 10,000 vacant houses in 17 of the larger provincial towns across Ireland – many of which are within commuting distance of Dublin and other cities.
The Heritage Council's Architecture Officer Colm Murray said that this combined with something like the 'living city tax incentive', could provide badly needed homes without building or much spending, as well as revitalise Ireland's towns and cities.
The Living City Initiative gives tax relief to those who carry out renovations on  old buildings in certain "special regeneration areas" (SRAs) in the centres of Dublin, Cork, Limerick, Galway, Waterford and Kilkenny.
Murray suggests that this scheme should be extended to other parts of the country in order to alleviate the housing crisis and lower the number of vacant properties around the country.
This would also help to enliven cities, towns and villages, where two thirds of Irish people live, but are suffering hugely because of a combination of factors, such as mass emigration and a lack of investment.
"There's a huge issue in the national planning strategy," says Murray. "Dublin needs to be a global city, it needs to suck people and businesses in – but there's a justice problem with that.
[Government investment in Dublin] tends to prevent economic development in in other regions. Finding a solution is difficult and requires a lot of thinking.
Of the top 17 areas that the data included, here are the top five towns or villages with the highest proportion of non-holiday home vacant properties:
Tralee, Co Kerry: 820 homes (24.5% of houses in the area)
Castlebar, Co Mayo: 600 homes (18.2% of houses in the area)
Ennis, Co Clare: 498 homes (17.9% of houses in the area)
Ballina, Co Mayo: 615 homes (17.7% of houses in the area)
Wexford, Co Wexford: 716 homes (17.4% of houses in the area)
Other areas and a list of the full figures can be found here:
The overall preliminary data from Census 2016 reveals that there are 198,358 vacant houses (not being used as holiday homes), across the country in both urban and rural areas, and that almost 50,000 of those are in urban areas.
These are buildings which are not being used as holiday homes, but have been registered as a home with the Post Office, as Colm Murray explains.
"The census officers go to every house where a letter had been delivered in the past 20 years – that's classed as a residential address. If a building was derelict, or unlivable that was put on another list."
This list is one where people could live, or have lived.
According to the latest figures from homeless charity Depaul, there are approximately 6,600 people – including 2,300 children – living in emergency accommodation in Ireland.
#Open journalism No news is bad news Support The Journal

Your contributions will help us continue to deliver the stories that are important to you

Support us now
Lorcan Sirr spoke at MacGill Summer School in Donegal about the reasons for empty houses across Ireland. He said these ranged from someone dying or being moved into a nursing home; those who have moved abroad to work; those that don't have enough money to do up a house, or those that have so much money they son't care what happens to the house.
Murray says that a more detailed look is needed to find the precise reasons for so many houses being left vacant.
He said:
The functions that towns facilitate is part of their heritage value. Seen in this light, the re-occupation of vacant homes is a vital part of the revitalisation of Ireland's towns, in order to make them desirable places to live and work.
"The most environmentally benign building is the one that does not have to be built, because it already exists".