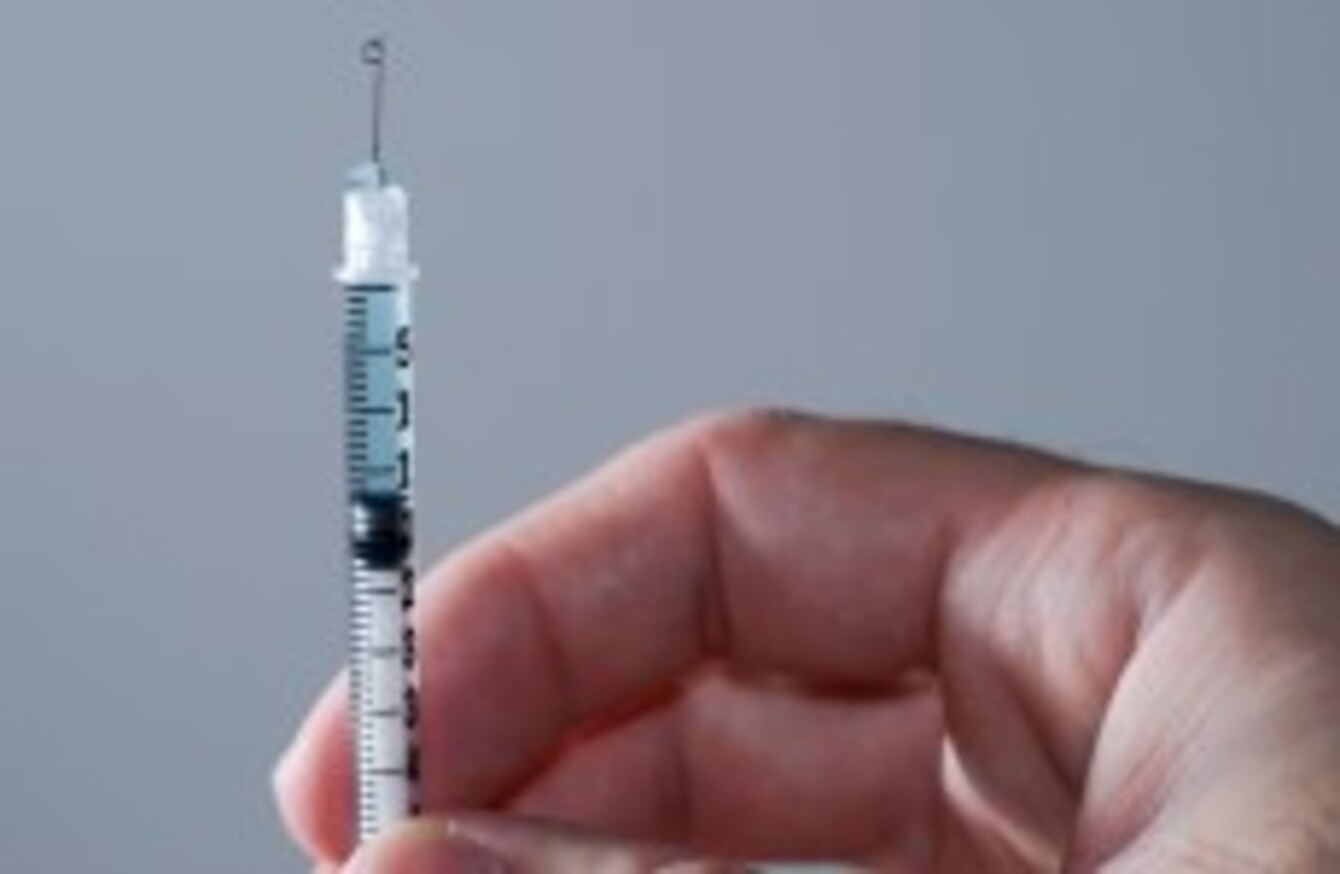 FIFTEEN YEARS AGO, America declared that measles had been completely eradicated.
Since that moment in 2000, there have been fewer than 200 cases a year on its soil.
Last year, however, there were 634 recorded cases of the highly-contagious infection.
The reasons for the re-emergence of measles are numerous but one stands out: people not vaccinating their children.
In some cases in America, children are not eligible to receive the vaccine, while other parents miss the window to vaccinate their kids. The overwhelming majority, though, fail to do so because they don't believe that vaccines are safe.
In the US, over 90% of those who don't vaccinate say it is on "religious or philosophical grounds".
The outbreak which started in Disneyland California has put the issue back in the news agenda in the US, with presidential candidates now being asked for their views.
The issue of vaccination remains an important one for parents on this side of the Atlantic too and TheJournal.ie spoke to people on both sides of the debate.
Should you vaccinate?
Professor Kingston Mills, a professor at the School of Biochemistry and Immunology at Trinity College Dublin, says the important thing for parents is to be informed before they make their decision.
Since the invention of vaccines, there has always been doubts, but the benefits outweigh the risks. If we don't vaccinate, people could die.
He says that vaccinations rely on "herd immunity", but that people can't take the approach that everyone else will cover them.
"If you have 20 to 25% of the population unvaccinated, then you have trouble. Herd immunity kicks in at around 85%.
"If a significant number of people rely on herd immunity, that's a problem."
He adds that as a scientist, it is difficult to see anti-vaccine arguments made without any scientific backing or citations.
"It's frustrating to read about people who give their opinions when it's not based on fact.
"The only reliable sources are peer-reviewed studies that stand up to scrutiny. If someone puts forward a view that's not based on fact, that's a problem.
The evidence is in favour of vaccines. You have to inform yourself of the evidence.
He concedes that there can be a risk in vaccinations, and that people are entitled to not vaccinate if they choose, but urges people to be informed.
"People are absolutely entitled to their views, but when it's not based on facts, I have a problem with that," he adds.
Vaccines work
The overwhelming scientific and medical evidence is that vaccines work, which obviously means that the majority of scientists are in favour. But many people don't trust these same scientists. Which frustrates someone like Jennifer Keane who tries to get the message that vaccinations have been a worthwhile and positive, world-changing phenomenon across to the public – not just the medical world.
Keane studied at Maynooth University where she was awarded a BSc, and then at the Open University, where she received an MSc. She describes herself as a "champion of science".
She says that in the wake of a now-debunked 1998 article that claimed the MMR vaccine caused autism, the message from the scientific community was poorly delivered.
"My Masters thesis was on the MMR/Autism controversy. One of the things I came to understand was that people are quick to label people who are anti-vaccine as stupid, which is the wrong way to change minds.
"The problem is that a lot of the good in vaccines has been communicated poorly by scientists.
People are just worried about their children, which is a natural concern. But, the benefits are communicated to doctors, not parents.
Keane says that the debate on vaccines can get personal, but that she is used to debating the topic.
"The scientific community uses very detached language, which may be more correct, but it's hard to argue with people who talk about their children becoming withdrawn and lifeless.
"People are right to want to understand the risks. Yes, there are risks, but people have forgotten how serious these diseases are. We don't remember people living in iron lungs because of polio. We don't remember people going deaf and blind because of measles.
"They think of it as a bad chicken pox."
Luxuries
The luxury of not living in a world with measles is one that Catherine Weitbrecht of Irish Vaccination Awareness is glad of, but does not give vaccinations the credit for this.
Her anti-vaccine group wants "clarity and transparency" around the information provided to parents.
"Our basic thing is that the information parents get is not the full information," says Catherine, who does not have a scientific background but has worked in the area for a number of years.
"The risks are too high. Proper information is our main goal."
What do you think? Should all children be vaccinated?