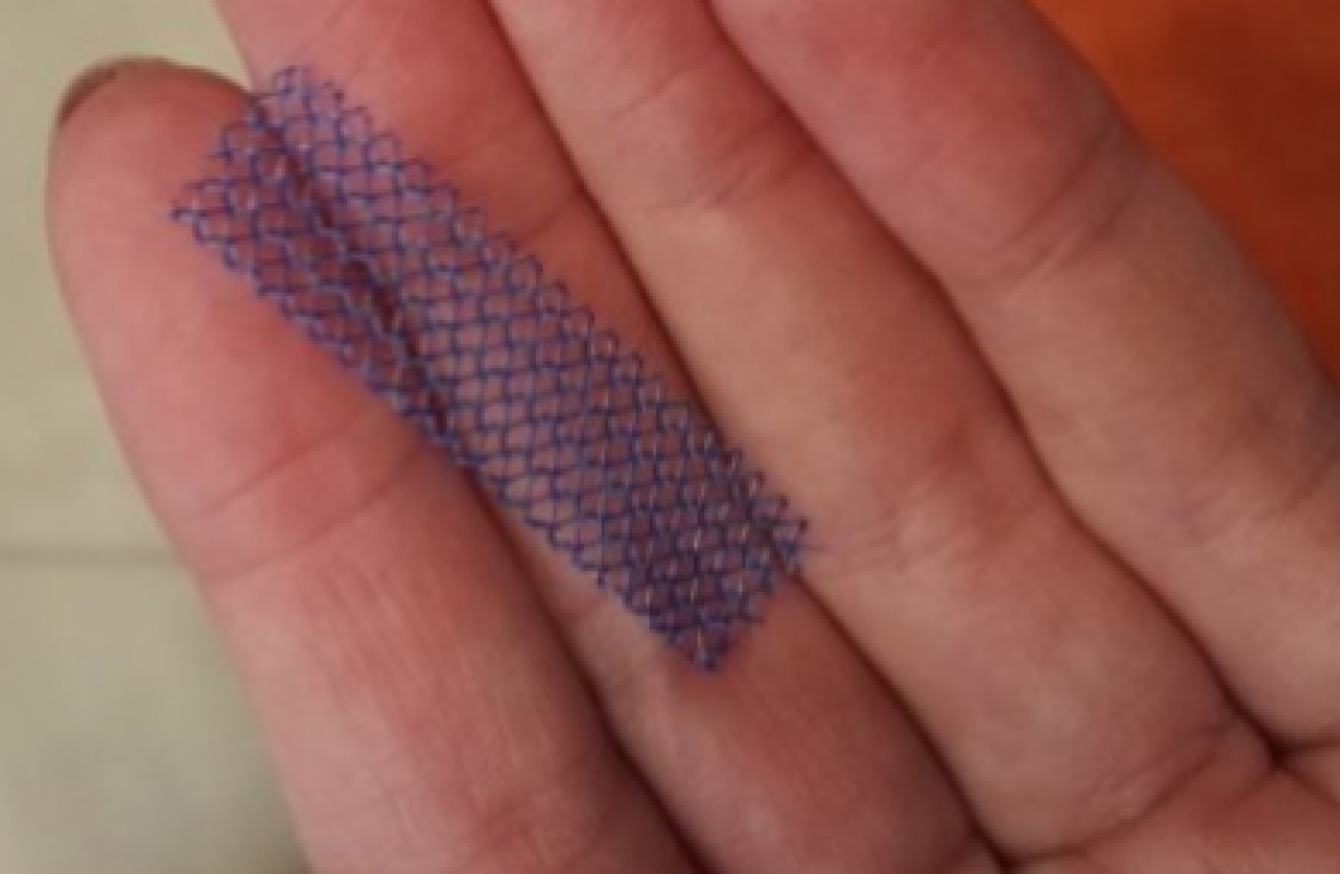 Image: Michelle Hennessy/TheJournal.ie
Image: Michelle Hennessy/TheJournal.ie
THE COUNTRY'S HEALTH watchdog is looking into reports that women are being offered controversial laser procedures as an alternative to vaginal mesh surgeries for stress urinary incontinence. 
In the latest development in the vaginal mesh scandal, it has been suggested that women suffering from stress urinary incontinence may now be offered seemingly non-medical procedures that the US regulator recently issued a warning about. 
The US Food and Drug Administration (FDA) noted that the "serious adverse events" that could be associated with the laser treatment included vaginal burns, scarring, pain during sexual intercourse and recurring/chronic pain.
In July, Minister for Health Simon Harris announced that the HSE had been directed to stop the use of all procedures involving vaginal mesh devices in public hospitals. 
This pause covers the management of stress urinary incontinence (SUI) and pelvic organ prolapse (POP), two conditions women can suffer after natural childbirth or in their later years.
The mesh devices, usually in the form of a thin tape, are made with polypropylene and are designed to strengthen the surrounding muscle and tissue, as it grows into and around the device.
As part of the department's review process on the use of these devices, a national advisory group was established and its first meeting heard from a consultant that women are now being offered laser treatment as an alternative. 
Vaginal burns, scarring, chronic pain
The US Food and Drug Administration (FDA) issued a strict warning about laser procedures for this purpose in July.
It stated that the safety and effectiveness of these devices for treatment of urinary incontinence, symptoms of menopause and sexual function has not been established. It warned that the use of these energy-based devices may be "associated with serious adverse events", including vaginal burns, scarring, pain during sexual intercourse and recurring/chronic pain.
Niall MacAleenan, medical device lead for the Health Products Regulatory Authority (HPRA) told TheJournal.ie that the watchdog is sometimes restricted in the action it can take in relation to these products. 
"We have products that aren't in fact medical devices and aren't regulated as medical devices as they are making these cosmetic or paramedical type claims," he explained. 
The products in this case are marketed as 'vaginal rejuvenation therapy' or 'remodeling of the vagina' and in some cases some are talking about things starting to go into [treatment for] stress urinary incontinence.
The HPRA was notified that these treatments are being offered as an alternative treatment for stress urinary incontinence after it was raised at the national advisory group meeting. 
"It has been brought to our attention only recently. Before that I hadn't seen any such device being used in Ireland," he said. "We are going to start to look at it."
Early detection
Last month, TheJournal.ie revealed that despite hundreds of women in Ireland claiming they have suffered complications after vaginal mesh surgeries, not one clinician had reported a complication to the health watchdog. In fact, the almost 120 reports had all come from impacted patients.
"We met with some of the patients affected and representative groups and I want to thank those women for making reports to us on what is undoubtedly a very difficult and sensitive issue for them. It is important information for us to know."
MacAleenan said that the HPRA recently had its first ever report from a clinician about a vaginal mesh device.
Doctors are not required to report every complication they encounter, but the HPRA guidelines recommend reporting any incident which has occurred during use of the medical device which might lead to or might have led to the death of a patient, or to a serious deterioration in their state of health.
The guidelines also state that increased levels of reporting from healthcare professionals "may help in the early detection of adverse trends or safety issues".
One of the nuances in the user of medical devices is that clinicians and manufacturers expect there will be a certain rate of complications. Complications and side effects happen with all procedures and health products. That doesn't mean the product is the root of the complication. 
He said it may be the case that consultants who have not noticed a higher rate of complications among their own patients than was demonstrated in clinical studies feel there is no need to alert the watchdog.
"Our preference is that people, if they are ever in doubt or have a significant concern, that they report with us."
Approval
The scandal has received global media attention and featured heavily in the recent popular Netflix documentary The Bleeding Edge. This documentary pointed out that the regulatory system in the United States had allowed these devices to be placed onto the market under the least strict approval process, known as a 510(k) submission.
With this process, if the manufacturer can show the product is similar to another product on the market, it can rely on research for the previous product without having to demonstrate separately that this new product is safe and effective.
The European system does have a version of this, according to MacAleenan, and he said it is conceivable that mesh devices used in Europe were approved for use in this way, relying on research and testing that was done on similar devices like mesh used for hernia repair.
The manufacturer can use data for equivalent or similar devices. So if you have a coronary stent, you have to look at other manufacturers' coronary stents and establish what issues, what sorts of things could happen with that device. And you show that is addressed in clinical research. 
"If they have enough data for the other device to meet the requirements of notified bodies, they can assess it and grant a CE mark," he said. 
"It's quite possible that a lot of the vaginal mesh devices went through that process," he said. 
#Open journalism No news is bad news Support The Journal

Your contributions will help us continue to deliver the stories that are important to you

Support us now
These devices have now been moved into the highest risk class for medical devices in Europe. 
Manufacturers, and the bodies that approve the devices, do not have to inform the HPRA that a new product has been launched on the market. The Irish watchdog's primary role when it comes to medical devices is market surveillance after the fact.
MacAleenan said that new legislation, however, will improve this situation as all classes of products will have to be listed on a database.  
The Chief Medical Officer Dr Tony Holohan has recommended that the pause on the use of vaginal mesh devices should remain in place pending confirmation of three recommendations:
Surgery should only be carried out by appropriately trained surgeons on the specialist registrar who have undertaken relevant subspeciality training. HSE should establish a list or registry of persons qualified to undertake them.
Develop appropriate patient information material and consent material.
Develop and maintain data collection of all mesh procedures in HSE hospitals. Holohan referenced safety concerns about other devices such as breast implants and hip prostheses and the need for long-term monitoring.
He also requested the HSE put in place a data collection system to ensure that information about numbers, locations and types of uro-gynaecological mesh procedures carried out in HSE-funded hospitals is routinely collected and centrally collated.