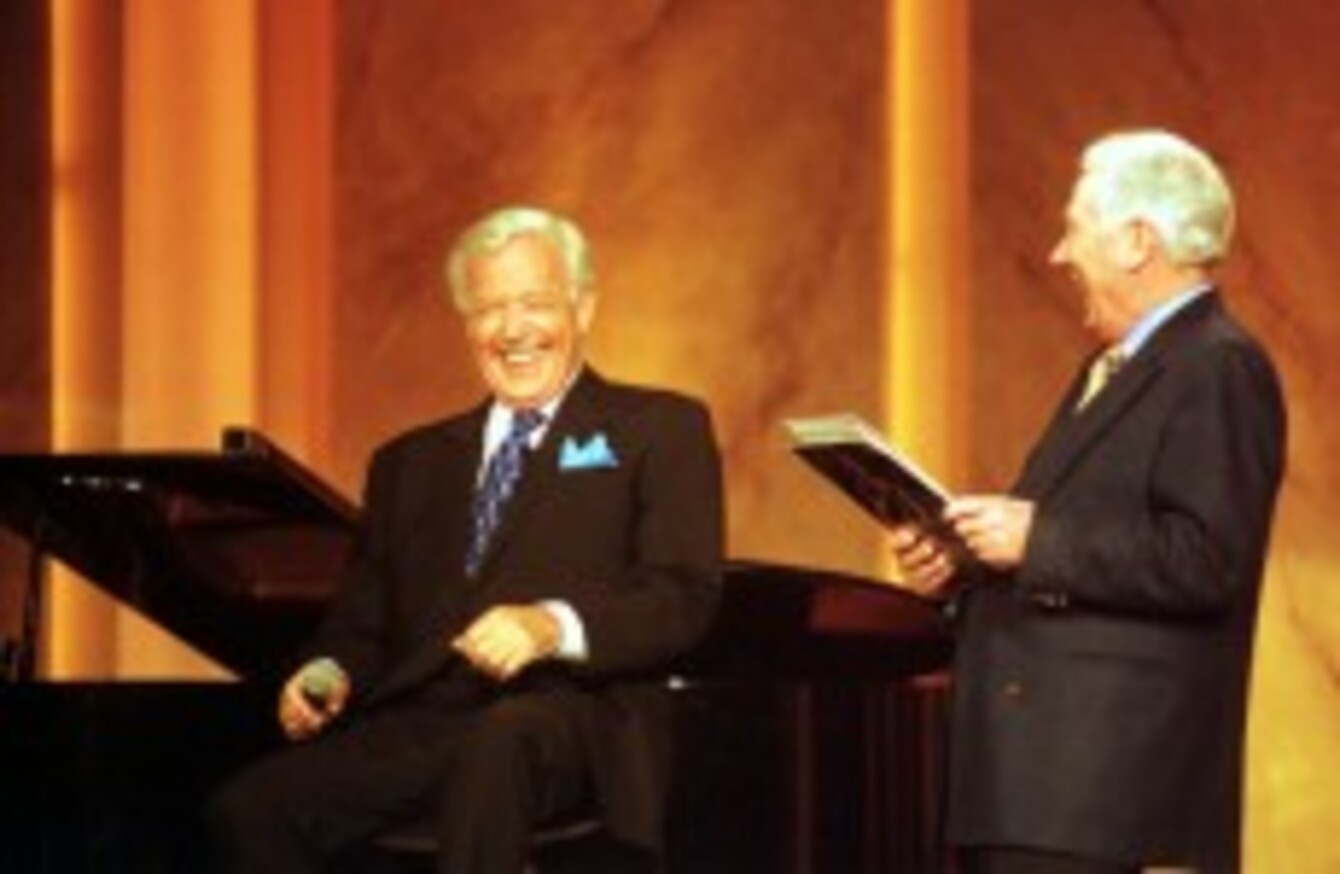 Doonican on the Late Late Show in 1999
Doonican on the Late Late Show in 1999
SINGER AND TV entertainer Val Doonican has died.
The Walk Tall singer was 88 and had six Irish top 10 hits in a career that began in 1951.
His family said that he died peacefully last night.
He was born in Waterford in 1927, receiving the freedom of the city in 2011.
He began hosting The Val Doonican Show in 1965, running until 1986.
He famously knocked The Beatles' Sgt Pepper's Lonely Hearts Club Band album off the top of the UK charts in 1968 with his album, Val Doonican Rocks.
Source: checkdis55/YouTube