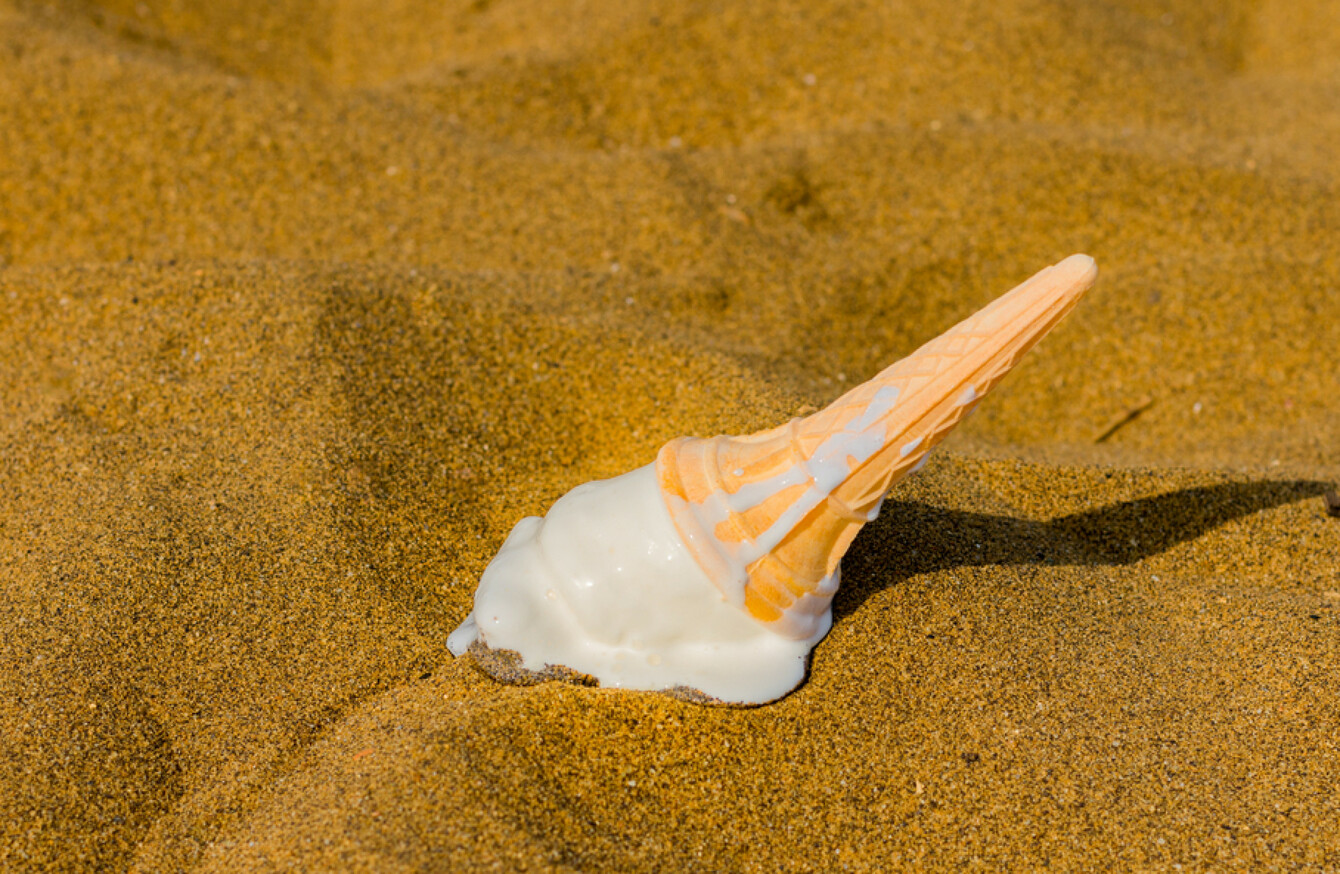 What a waste.
Image: Shutterstock/MattParker
What a waste.
Image: Shutterstock/MattParker
THE PRICE OF your beloved 99 ice cream is likely to have gone up since last summer, as Irish ice cream manufacturers and sellers are impacted by rising vanilla costs.
The Financial Times reported this week that a strong demand for vanilla, speculation, bad harvests and money laundering in Madagascar, where most of the world's natural vanilla is grown, has driven prices as high as silver.
One Irish company that has stopped making its vanilla-flavoured ice cream is Murphy's. Company director Kieran Murphy said that for quality purposes it had already been using "very expensive vanilla", but the price started to shoot up and it became difficult to source.
Despite the fact that vanilla is often seen as a boring choice, Murphy said it became of the company's most expensive flavours to make.
"Also, there are terribly stories of criminality happening around vanilla plantations and it just seems like, if we have the option, why would we do it? So we just decided not to make vanilla until things change," he said.
In some parts of Madagascar, according to the Financial Times, gangs of thieves are stripping vines bare at night to fill orders for buyers in the capital. These buyers then charge extortionate prices when they supply western markets.
Murphy said the decision was made when issues sourcing the vanilla started in September last year. Customers have been noticing its absence as it was one of the company's most popular flavours.
Vanilla people fall into two categories – people who want something plain and people who, because it is an exotic orchid with an amazing array of flavour, just love it. It's a wonderful flavour.
Some ice cream parlours in the US and across the water in the UK have taken the flavour off their menus entirely.
Yasmin Khan, owner of the popular Teddy's ice cream shop in Dún Laoghaire, south Dublin, said she managed to prepare for the current situation as she was warned two years ago by someone who was following the stock market that the prices was going to go up.
Teddy's' ice cream is manufactured in Italy and she said she spoke with the manufacturer to ensure they purchased enough stocks to get them through a potential crisis.
"I told everyone I knew in the ice cream industry and they thought I was cracked," Khan said.
Khan also said there has been a price hike in the UHT soft serve mix that most small shops use for their 99 ice creams.
"We may only see the real effects of it in March next year, the price always goes up in March every year. Some may be trying to absorb it as much as they can but it has gone up by 30%. I noticed with one of the small vans, their 99 ice creams have gone up frm €2 to 2.50."
Now she said a lot of companies have stopped making vanilla ice cream because they would have to use a synthetic product and compromise the quality of the flavour.
However she said she believes Teddy's will get through the current season and that it will absorb additional costs for as long as it can if the problem continues.