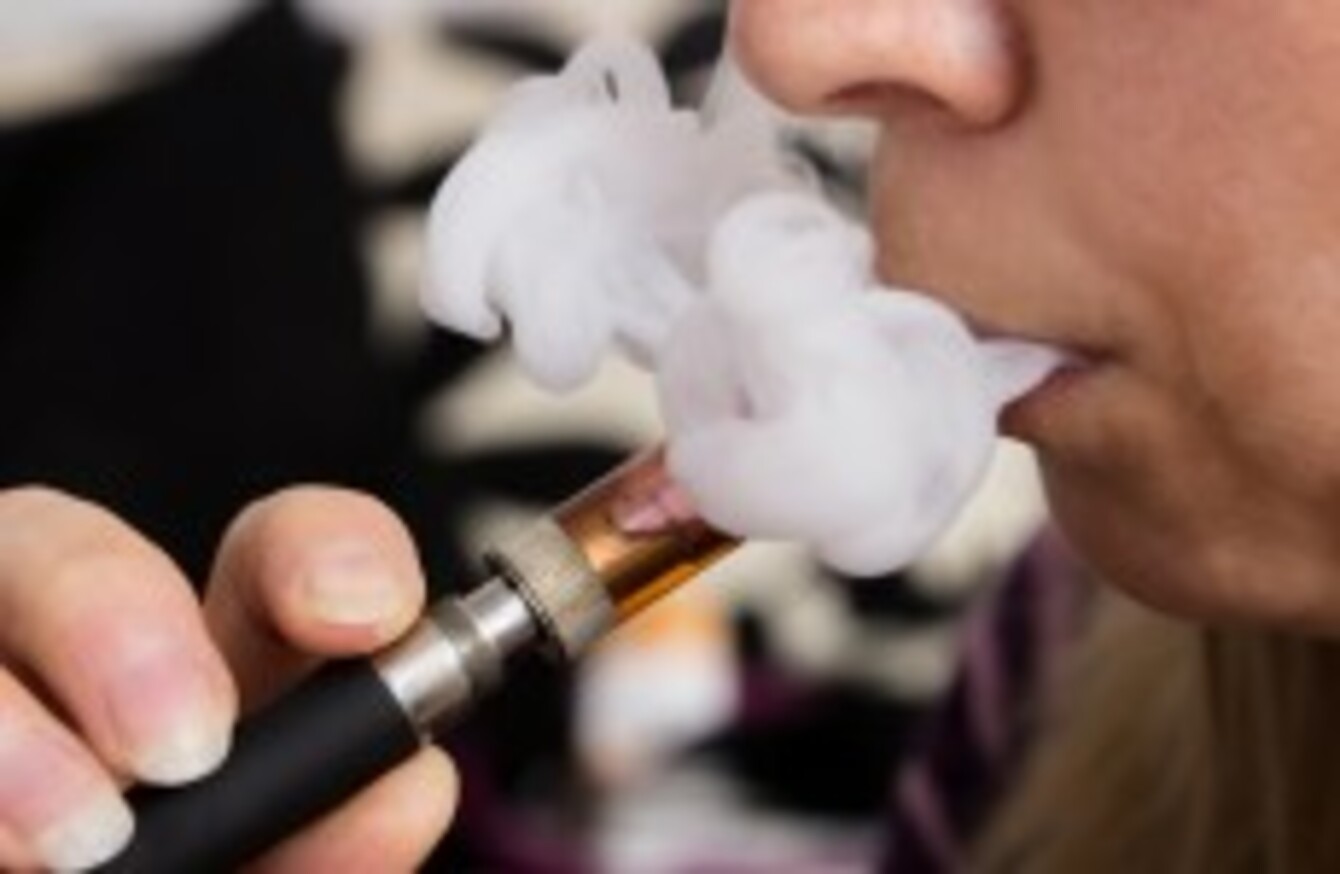 Image: Shutterstock/Tibanna79
Image: Shutterstock/Tibanna79
A MAJOR NEW report has shown that the use of e-cigarettes is less damaging to health than smoking tobacco.
The study from Public Health England (PHE) is the first time that it has been officially recognised that the devices are a less harmful option.
The government health body has said that they are around 95% less harmful than tobacco products.
What does this now mean? 
The new study recommends that e-cigarettes have the potential to help smokers quit.
The devices can "act as a route out of smoking for the country's (UK) 8 million tobacco users" and that they could be integrated into stop smoking services.
The PHE goes on to say that it looks forward to the devices being made freely available on the National Health Service, something that it hopes will "provide assurance on the safety, quality and effectiveness to consumers who want to use these products as quitting aids". 
This new evidence will be considered in the next Tobacco Control Plan for England.
The Irish Vape Vendors Association has welcomed the new report.
"This is a presentation of all the currently available evidence on e-cigarettes," said spokesperson for the group Gillian Golden, "and the results could not be clearer. These products are a viable and far less harmful alternative for adult smokers."
What else was found? 
It was also concluded that e-cigarettes do not act as a route into smoking for children or non-smokers.
Across the British population, 44.8% were found not to realise that e-cigarettes are much less harmful than smoking. This attitude was described as raising "concerns that increasing numbers of people think e-cigarettes are equally or more harmful than smoking".
The evidence produced showed that almost all of the 2.6 million adults using e-cigarettes in Great Britain were current or ex-smokers.
Speaking about the results, Professor Kevin Fenton, director of health and wellbeing at Public Health England, said, "Smoking remains England's number one killer and the best thing a smoker can do is to quit completely, now and forever.
E-cigarettes are not completely risk free but when compared to smoking, evidence shows they carry just a fraction of the harm. The problem is people increasingly think they are at least as harmful and this may be keeping millions of smokers from quitting.
Professor Linda Bauld, Cancer Research UK's expert in cancer prevention, said, "Fears that e-cigarettes have made smoking seem normal again or even led to people taking up tobacco smoking are not so far being realised based on the evidence assessed by this important independent review."