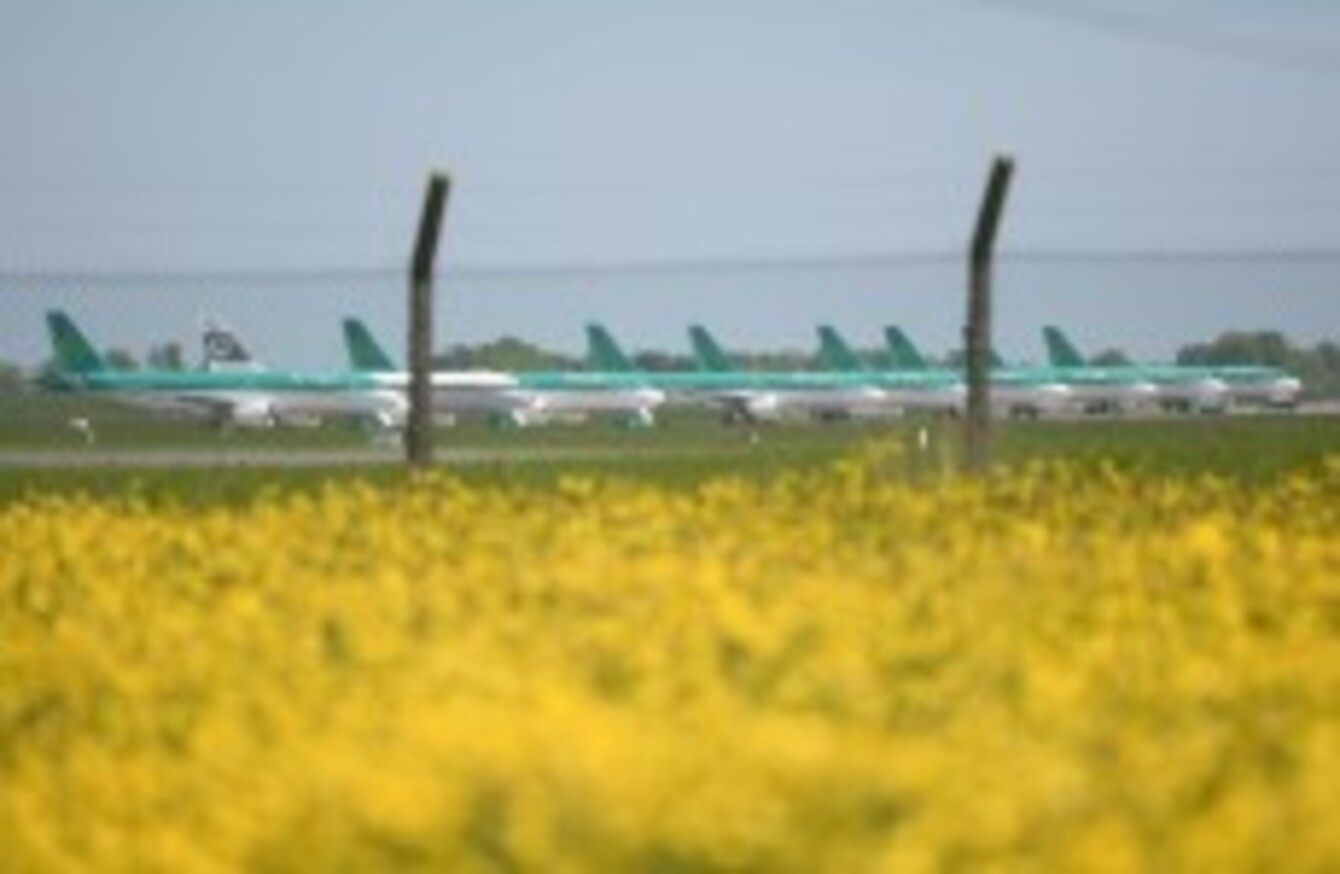 Image: Artur Widak/PA Wire/Press Association Images
Image: Artur Widak/PA Wire/Press Association Images
TRANSPORT MINISTER LEO Varadkar has invited management and union representatives to make use of the Labour Relations Commission in a bid to settle the long-running dispute at the carrier.
It follows the breakdown of talks between the airline and the IMPACT trade union, which represents cabin crew, on Friday.
Two further days  of strike action are being threatened by the union — next Monday (the 16th) and the following Wednesday (18th).
Speaking today, Varadkar said he was concerned about the prospect of more strikes, which he said would be a "huge inconvenience" for travellers.
"What essentially this is is a dispute about rosters — and absolutely everybody knows sooner or later its going to be sorted out by negotiation," the Minister said.
"If the union and the company can't resolve the matter by bilateral talks they should now go to the Labour Relations Commission.
The Government is inviting them to do that — to go to the Labour Relations Commission [...] and they will try and broker a compromise.
Exiting the talks on Friday, IMPACT accused management of refusing to negotiate in good faith, and said the company had offered a take-it-or-leave-it proposal.
The union said management negotiators had refused to consider a compromise proposal put forward by its representatives, and walked away from the discussions — a charge rejected by the airline.
Varadkar said the practice of "megaphone diplomacy"  with threates being made from either side wasn't "serving anyone's purpose".