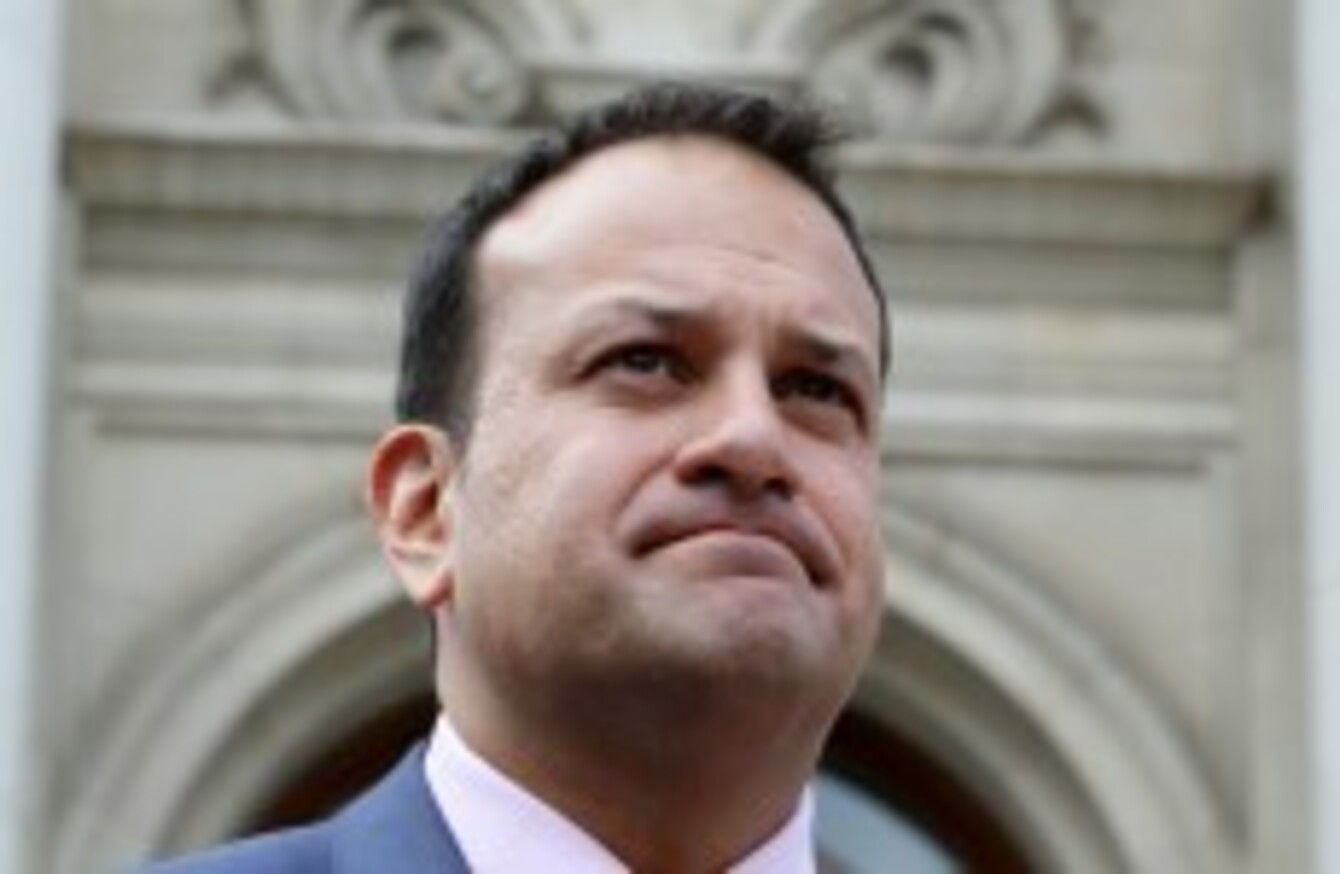 Leo Varadkar
Image: Sam Boal/Photocall Ireland
Leo Varadkar
Image: Sam Boal/Photocall Ireland
THE MINISTER FOR Health Leo Varadkar said he can not be pleaded with to overturn decisions on cancer drugs that have not been approved for reimbursement.
Margaret Ready, a terminally ill breast cancer patient, says she is begging the government to pay for a chemotherapy drug called TDM1 (Kadcyla) which she claims she has been told will prolong her life. 
However she said the Health Service Executive will not provide it.
Expensive 
The drug is believed to cost between €65,000 and €85,000 per patient.
Ready has launched a petition asking for signatures of support. The 59-year-old told the Irish Daily Mail that the drug is her final hope.
When asked about the case, Minister Varadkar said the "clinical evidence doesn't stack up very strongly" for the drug.
While he said he sympathised with anyone who had cancer or who had lost someone to cancer, he clarified it is not the case where he can overturn a decision made on cancer treatment drugs.
"I think it is important to make it very clear that decisions on what drugs are reimbursed and what drugs are not reimbursed are not political decisions, not ministerial decisions – they are made from independent advice from clinicians from pharmacologists."
Drug is no more effective than others
He said that in this particular case the findings are that the drug is not only not cost effective, but it is no more effective than existing treatments.
"The clinical evidence doesn't stack up very strongly for it."
Varadkar said that as a minister it would be "totally wrong and inappropriate" to intervene or to "try and change scientific fact or try and overturn clinical advice".
"That would be an appalling, inappropriate thing for me to do and I won't be doing that."
When put to him that Ready's consultants had said she should have the drug, Varadkar said that often consultants have different opinions.
"That is the nature of things – if you ask different doctors and specialists they will express different decisions."
"That is why we have a system where we make these decisions independently, taking into account all the clinical evidence."
Varadkar said patients should not plead with him to overturn decisions that have been made based on clinical fact.
"It is not the case that someone can make a plea to me to overturn scientific fact or change clinical evidence – that is not how it works and that is not how it should ever work."