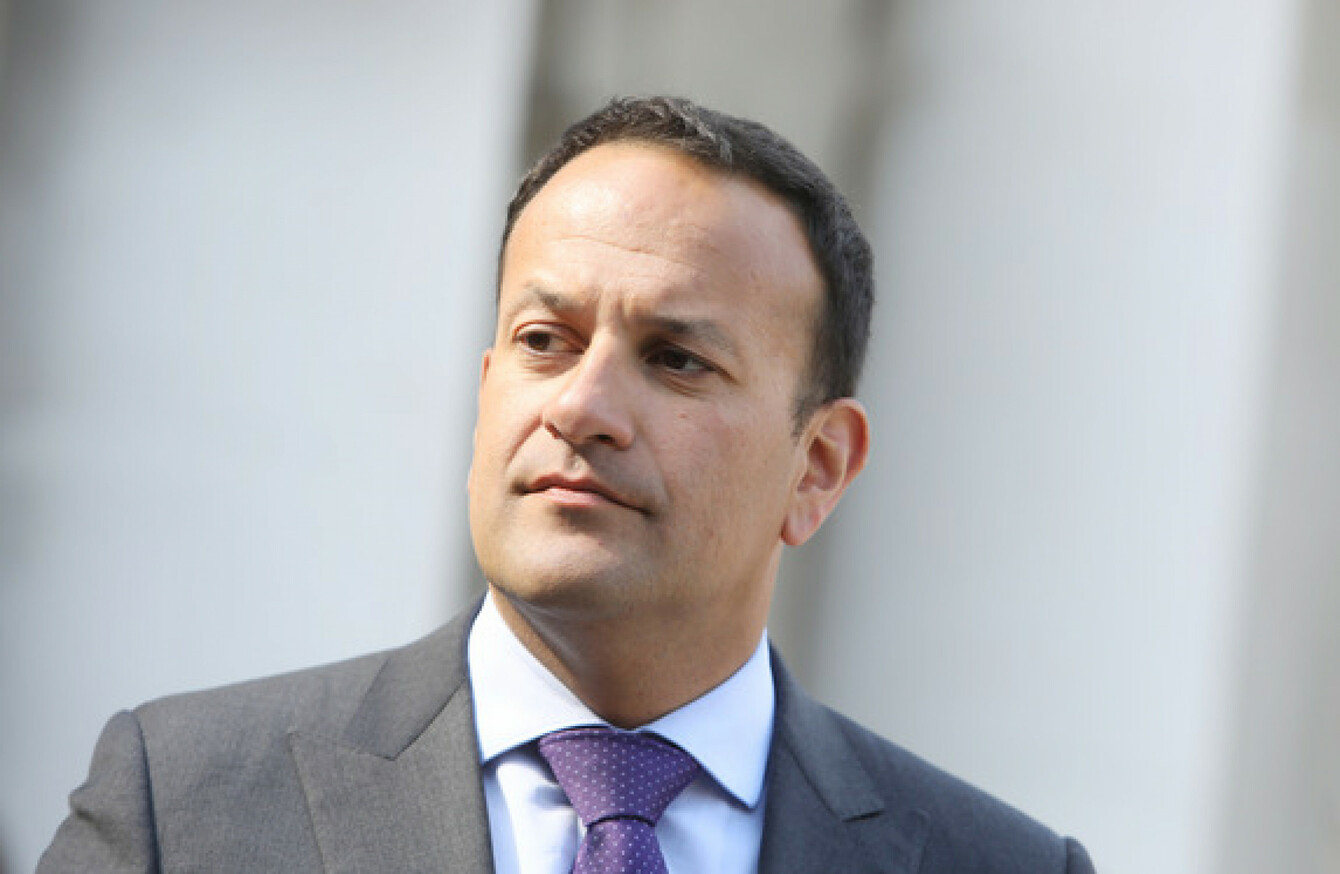 TAOISEACH LEO VARADKAR addressed the media storm sparked by his reported comments at a private New York event during Leaders' Questions this afternoon, and said he "profoundly regrets" if anyone thinks he doesn't support a free press in Ireland.
Varadkar said today that he said a lot of "positive" things about the Irish media during the meeting, but that "none of that got reported".
Opposition TDs, senior journalists and the NUJ have been criticising his reported remarks today. Varadkar is said to have told attendees at an event for the Irish diaspora in the city that he sympathised with Donald Trump's views on the media, and singled out RTÉ's Prime Time investigates programme.
There have been calls for him to clarify his remarks, and a spokesperson said earlier that the Taoiseach's comments had been taken out of context.
In the Dáil this afternoon, Sinn Féin leader Mary Lou McDonald put to Varadkar that he was "only interested in spin and optics" and had "attacked Irish investigative journalism".
She asked him if there was a record of the meeting, and what else he had said at it.
Source: TheJournal.ie/YouTube
The Taoiseach responded that he feels "the free press is essential for democracy to function" and that he supports the work of the news media, despite there often been "tension between government and media".
He said that while he regretted if anyone thinks he doesn't support a free press, "it shouldn't consider itself beyond reproach or criticism".
Varadkar said the topic had come up at the New York meeting after a conversation about "social media and fake news", but that he spoke positively about the media.
He said he acknowledged its work in relation to the personal stories that were told in the media ahead of the marriage equality and Eighth Amendment referendums, and also said he got a "fair hearing from the media".
The Taoiseach said his only reference to RTÉ was in response to someone challenging him when he said "investigative journalism is not always true", and cited the "Mission to Prey" programme which RTÉ ultimately apologised for.
McDonald put it to him that if he was talking about the media landscape, then the issue of media ownership would have been a more pressing topic of conversation but Varadkar said that never came up.
"I gave them an example of a [story] where it wasn't true," he said, adding that sometimes the "story becomes more important than the truth".
"I said a lot of positive things about media – I acknowledged the Me Too movement and Harvey Weinstein and exposing him.
"I also said that I thought I got a fair hearing in general from the media. None of that was reported," said Varadkar.
The Sinn Féin leader claimed that the Taoiseach was not interested in media ownership issues, telling the Taoiseach: "You just wanted to have a go."
Fianna Fáil's Micheál Martin said US President Donald Trump is the "worst" example of a leader to sympathise, stating that Trump regularly "demonises" the media in the US.
He also questioned why the Taoiseach was concerned about there being too many journalists working in Leinster House. Taking a swipe at Varadkar, Martin said during his time as minister, Varadkar was "notorious" for using the rumour mill in Leinster House.
With reporting by Christina Finn