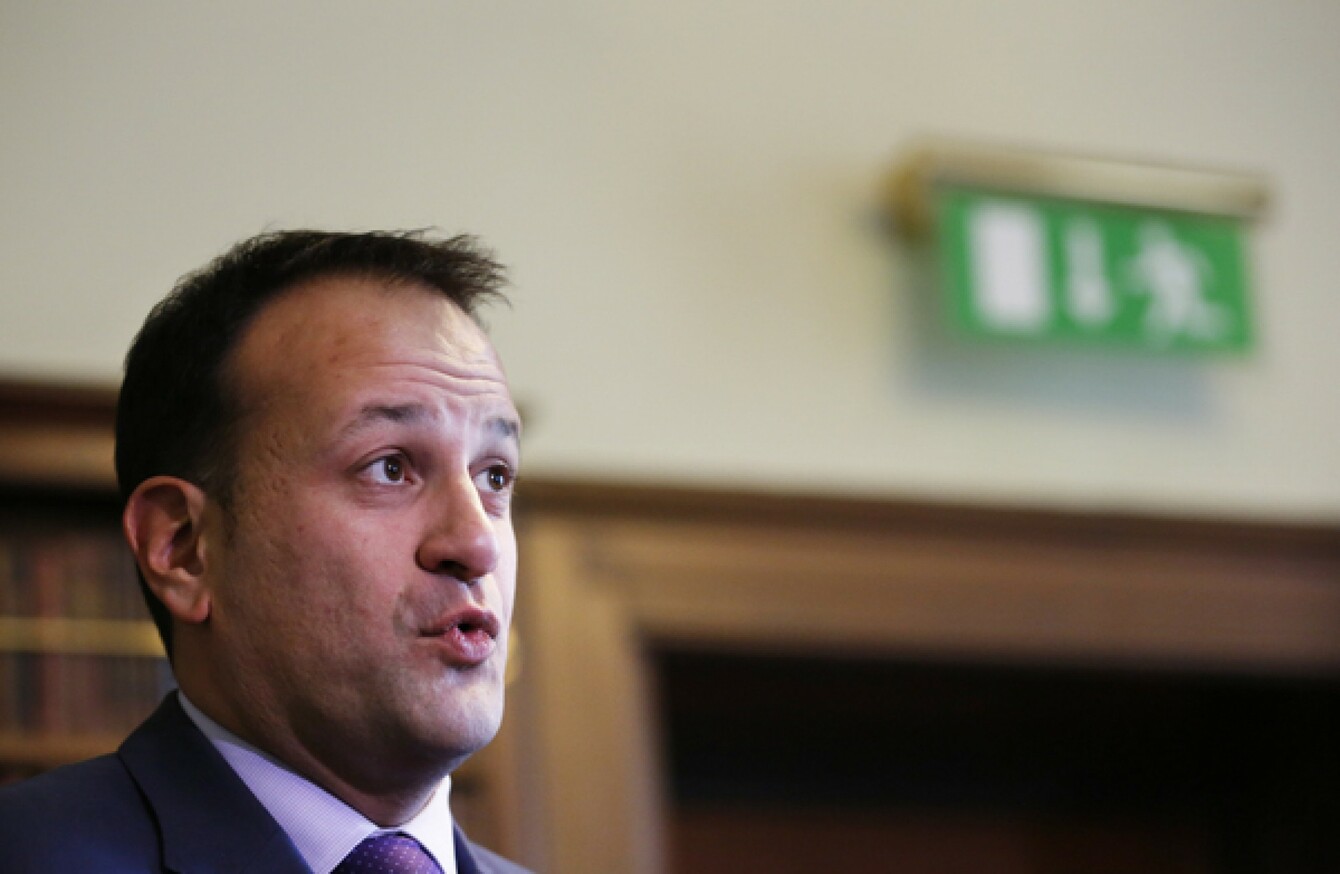 Image: RollingNews.ie
Image: RollingNews.ie
MINISTER FOR SOCIAL Protection Leo Varadkar has called for the six questions asked by garda whistleblower Maurice McCabe to be answered "in full, before any Tribunal is up and running".
His statement comes amid reports that both Varadkar and Minister Simon Coveney have told fellow Fine Gael TDs to prepare for an early election, and they have called an early parliamentary meeting to discuss these election preparations.
Speaking in the Dáil this evening, Varadkar said that previous Tribunals have "taken many years and have not always led to the truth" so McCabe deserved answers to these questions now.
He added that it was "time to bring an end to a culture where wrong is done but no one is held to account".
In a statement on Monday, the McCabe family said that they had six questions they wanted to be answered before any investigation took place.
They include asking which gardaí were involved in the making or receiving of phone calls from the HSE in relation to a false claim of sexual abuse, and if any senior gardaí were notified about the matter, either formally or informally.
Varadkar said that "nobody should attempt to use the shield of legal advice, process or pending inquiries to avoid answering these questions".
He added that the government owes Maurice McCabe a full and unequivocal apology for the treatment he endured at the hands of gardaí, state agencies and government departments.
Varadkar said:
The events of the past week have undermined belief in us as a party and confidence in the Government.  But we can and will put things right.
In no part of his speech did Varadkar mention the Taoiseach.
Minister Simon Coveney also made a speech tonight in defence of the government. He said: "Instead of finalising the terms of reference, we're sitting here debating this nonsensical motion."
His fellow Fine Gael minister, Paschal Donohoe, said "this government cares now only about achieving justice for the McCabes and is focussed solely on getting to the bottom of this".
He added that, now a way forward was agreed, "the truth will win out".
Donohoe's speech was met with applause from the Fine Gael benches.
Simon Harris got feisty with Sinn Féin in his speech, where he said: "To hear any Sinn Féin member refer to a Garda McCabe will send a shiver up the spine of anyone who remembers that shocking morning in Adare on the 7 June 1996″, referencing the shooting of Garda Jerry McCabe.
A vote of confidence in the government is currently being debated this evening in the Dáil.