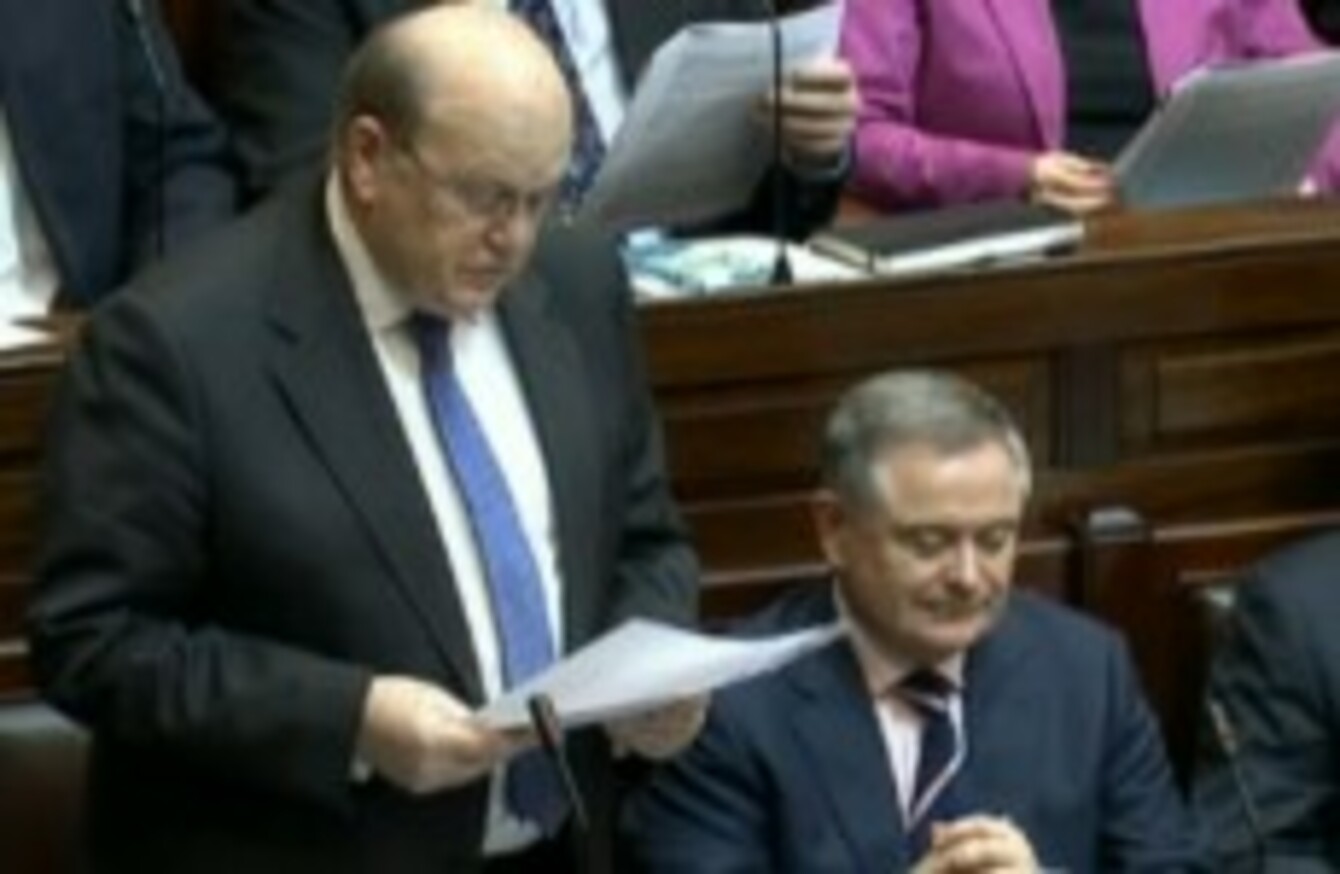 Image: RTÉ / screengrab
Image: RTÉ / screengrab
FINANCE MINISTER MICHAEL Noonan has confirmed that VAT for the hospitality sector will stay at 9 per cent.
He made the announcement at the start of his speech outlining Budget 2014 this afternoon, as one of a range of "tax measures that will support job creation".
Noonan said it was "important that we reinforce success when possible".
The Minister had previously signalled that the tax would revert to a higher rate at the end of the year, and his announcement this afternoon follows an intensive lobbying campaign from the Restaurants Association of Ireland and other industry bodies.
Speaking to reporters this morning on his way into the final Cabinet meeting on the Budget, the Minister had told reporters he'd been listening to everything industry groups had to say on the issue.
Retail Excellence Ireland is one of the groups welcoming the measure.
According to CEO David FitzSimons: "It is clear that the reduction of the VAT rate from 13.5% to 9% in last year's Budget has had a very positive impact on job retention and creation.
"According to the Department of Finance the measure retained and created 13,500 jobs. We are pleased that Minister Noonan has accepted our argument and retained the rate."
President of the Irish Hotels Federation Michael Vaughan said the move was "good news for Irish tourism" and a clear recognition by Government "of the importance of tourism as a labour intensive industry with enormous potential for further job creation".
"In particular, the retention of the reduced VAT rate provides us with greater certainty into 2014 and will enable us to compete more effectively abroad for holidaymakers.
"This will continue to have benefits for increased employment throughout the country, particularly in rural regions."