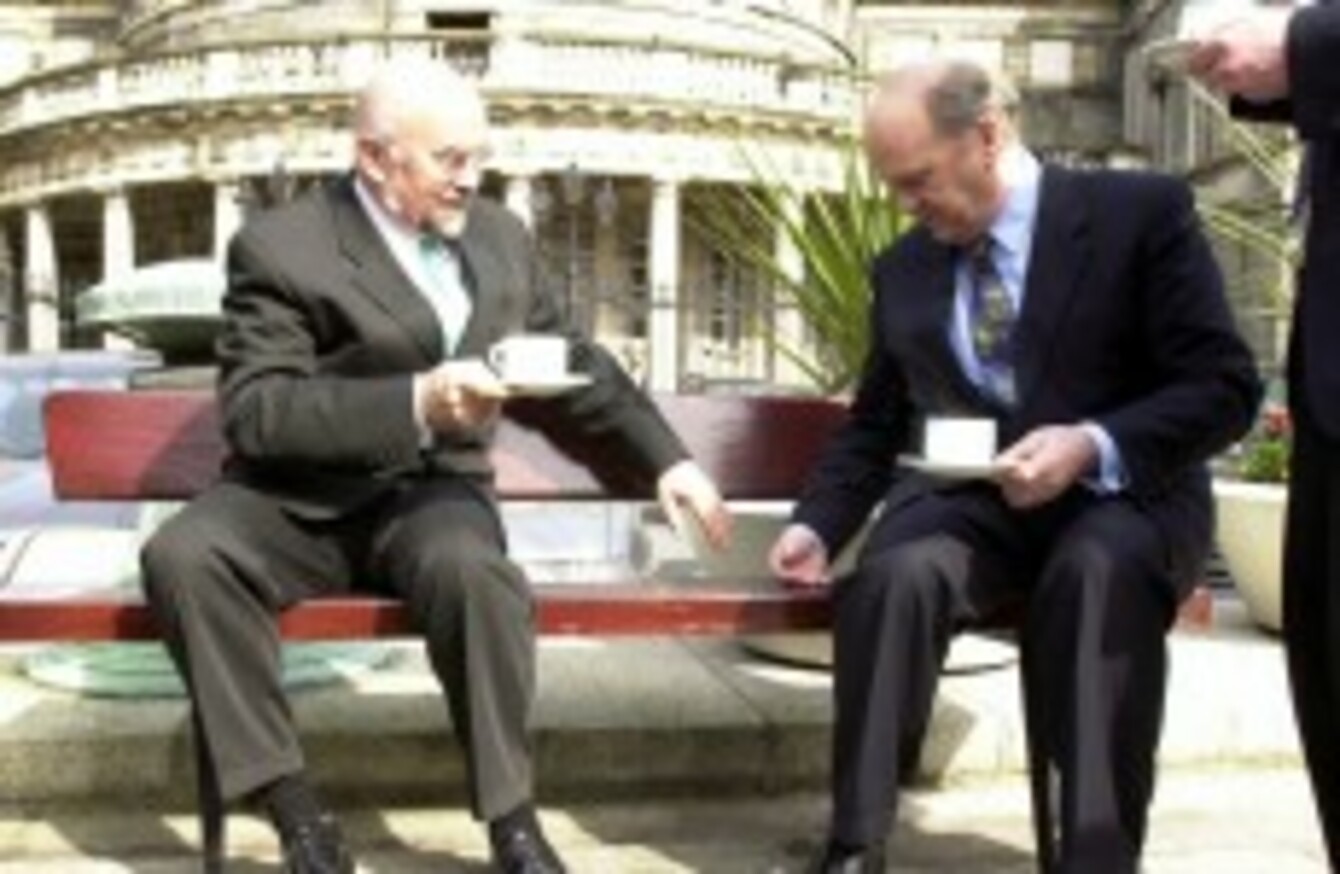 Image: Leon Farrell/Photocall Ireland
Image: Leon Farrell/Photocall Ireland
MICHAEL NOONAN HAS infused himself into the tea debate – and poured cold water on any higher taxes being brought in for herbal brews.
The Finance Minister said he would change the country's tax laws so popular teas like peppermint and camomile would not be slugged with the standard 23% VAT rate.
Revenue had earlier flagged charging the rate under a strict reading of tax rules, which said only brews "derived from the tea plant" were exempt from the tax.
The wording of the VAT-free verdict applied only to teas based on the camellia sinensis plant – the crop which produces black, green, white and Chinese teas.
"In order for the zero rate to apply to a particular tea product that particular tea product must be derived from the tea plant," the tax office said.
"Otherwise, the standard rate applies."
Herbal-tea lobbyists win
The changes drew the ire of herbal-tea sellers, who feared higher prices would lead consumers to look for their warm-beverage fixes elsewhere.
But the Irish Association of Health Stores (IAHS) told members in June that the higher VAT rate wasn't going to be applied to herbal tea thanks to "industry lobbying".
Noonan confirmed the news in his response to a parliamentary question from Fine Gael TD Gabrielle McFadden last week, when he said: "Tea and preparations derived from tea, when supplied in non-drinkable form, are liable to VAT at the zero rate."
"I consider it appropriate that the zero rate should also apply to herbal teas and fruit infusions and I intend to amend the VAT Consolidation Act to this effect," he said.
READ: Put the kettle on: A cup of tea a day could help you live longer
READ: Here's what we buy most at the shops – but what's Ireland's favourite tea?