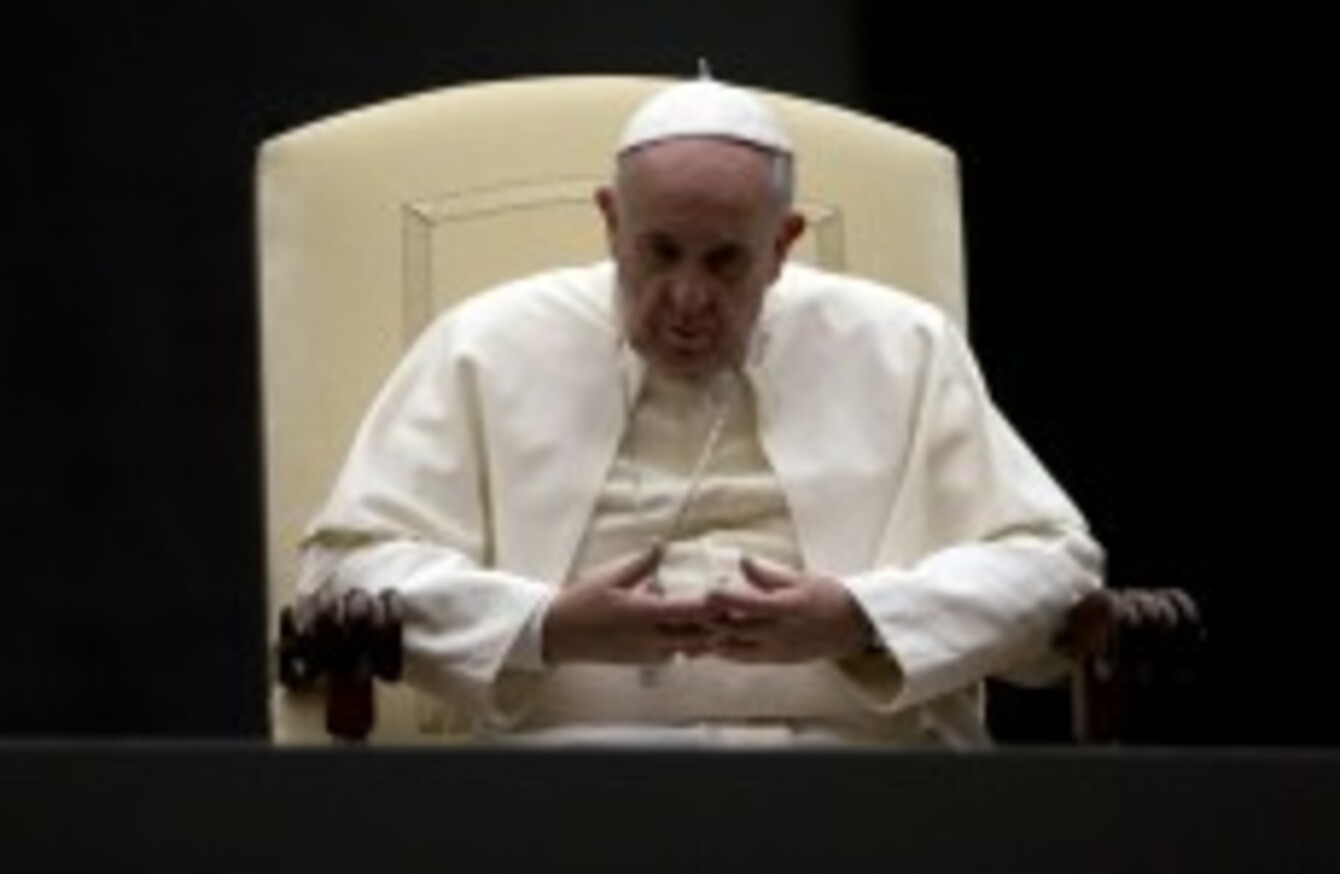 Pope Francis attends a vigil prayer in St. Peter's Square at the Vatican yesterday.
Image: AP/Press Association Images
Pope Francis attends a vigil prayer in St. Peter's Square at the Vatican yesterday.
Image: AP/Press Association Images
POPE FRANCIS HAS issued a strong signal of support for reform of the Catholic Church's approach to marriage, cohabitation and divorce as bishops began a landmark review of teaching on the family.
Opening an extraordinary synod of nearly 200 senior clerics, the Pope suggested the church must address the present gulf between what it currently says on these issues and what tens of millions of believers actually do.
Thorny theological questions such as whether divorced and remarried believers should be able to receive communion will dominate two weeks of closed-door discussions set to pit conservative clerics against reformists led by German cardinal Walter Kasper.
Vatican insiders say Kasper has the backing of Francis but that the pontiff wants consensus for any change.
That stance was reflected in the sermon the pontiff delivered at the synod's opening mass.
In it, he urged bishops to be generous in understanding the problems faced by ordinary believers trying to live within the rules of the church.
Pointedly, he invoked a passage from the gospel of Matthew which admonishes "evil pastors (who) lay intolerable burdens on the shoulders of others which they themselves do not lift a finger to move".
He added: "Synod Assemblies are not meant to discuss beautiful and clever ideas, or to see who is more intelligent.
They are meant to better nurture and tend the Lord's vineyard… In this case the Lord is asking us to care for the family.
Since becoming pontiff just over 18 months ago, Pope Francis has repeatedly urged the church to tend to the "wounds" caused by family breakdown rather than seeking to exclude or judge the many divorced people, cohabiting couples and single mothers within its ranks.
He has underlined that stance by personally marrying couples who had lived together "in sin" prior to their weddings and by baptising a child born to parents married outside of the church.
Strong signals
His reforming instincts have already been demonstrated in the steps he has taken to overhaul the way the Vatican bank and administration are run and the strong signals he has issued about the determination of the church to deal with the issue of clerical sex abuse.
But updating the church's approach to social issues is seen as a tougher challenge.
Conservatives in the Vatican hierarchy have vowed to fight any dilution of traditional doctrine.