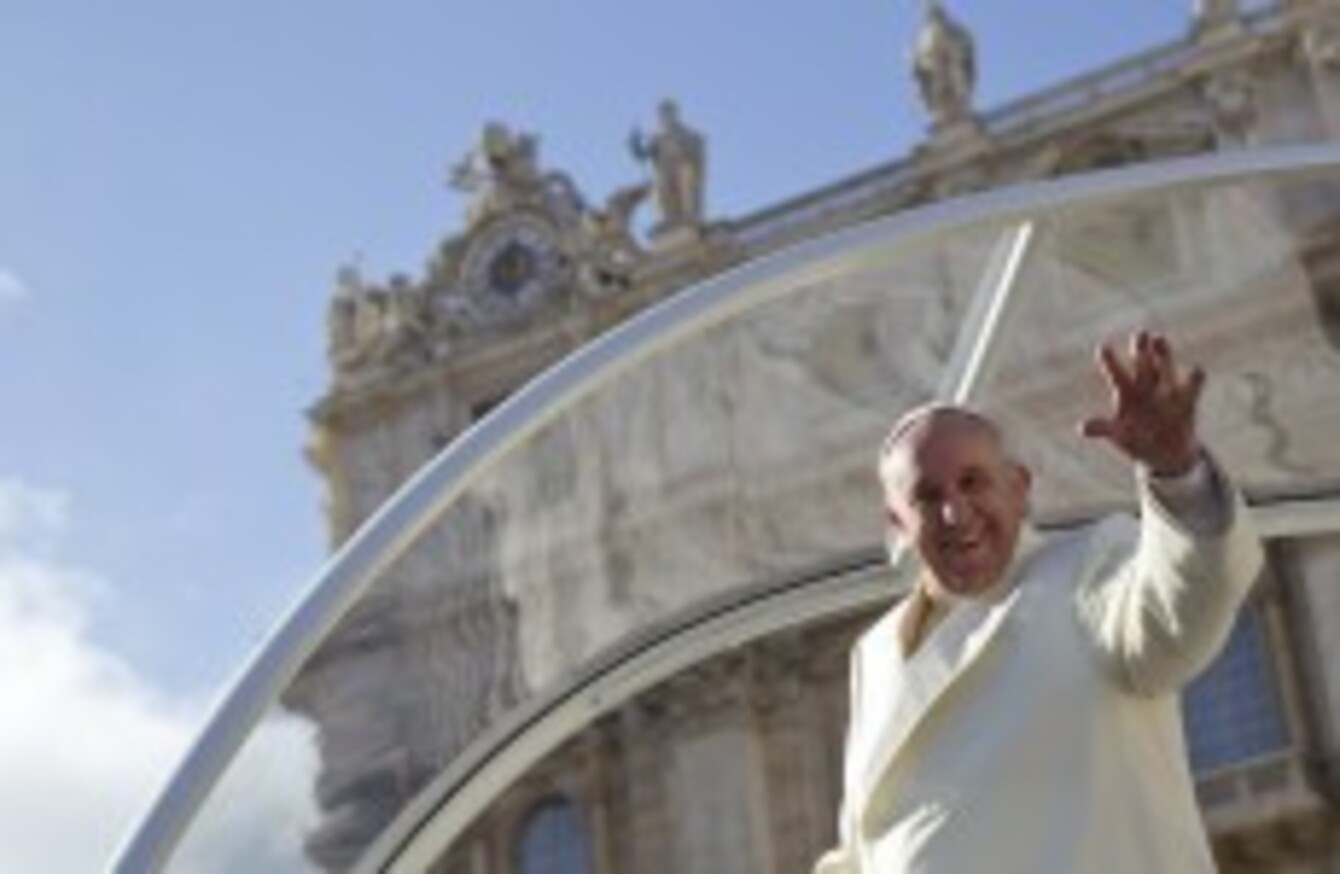 Pope Francis (File photo)
Image: AP Photo
Pope Francis (File photo)
Image: AP Photo
THE IRISH EMBASSY in the Vatican was "genuinely closed for cost reasons", but the most senior official in the Department of Foreign Affairs has admitted that people are reluctant to believe him.
David Cooney was appearing before the Public Accounts Committee (PAC) this morning to discuss the budget of the department and insisted that the embassy "genuinely was closed for cost reasons".
"But it's interesting that no one in the world believes me," he said.
The Irish embassy to the Vatican was closed amid much controversy and widespread criticism in November 2011. But the government announced in January that the embassy will be reopened on a more modest basis, just 26 months after closure.
Cooney said the decision to close in 2011 was reached after the department did an analysis of how savings could be found. He said the only way the Department of Foreign Affairs could save money generally was by cutting aid or embassies.
"The Tánaiste was very keen to protect the aid programme so therefore we had to look at closing embassies," Cooney said, adding that it would not have been feasible to close Irish embassies to EU countries.
He said the embassy to the Holy See was closed because officials genuinely believed that the relationship with the Vatican could be handled "on a non-residential basis".
He said the decision to reopen was being done as it was now affordable and said that €435,000 has been saved in rent as a result of the closure.
Cooney also said that the "direction and leadership of Pope Francis on hunger and poverty" are issues that "chimed with our own policies".
He said that the embassy would be reopened by the summer "on a very modest basis".
Cooney will shortly be stepping down as the Secretary General of the Department of Foreign Affairs.