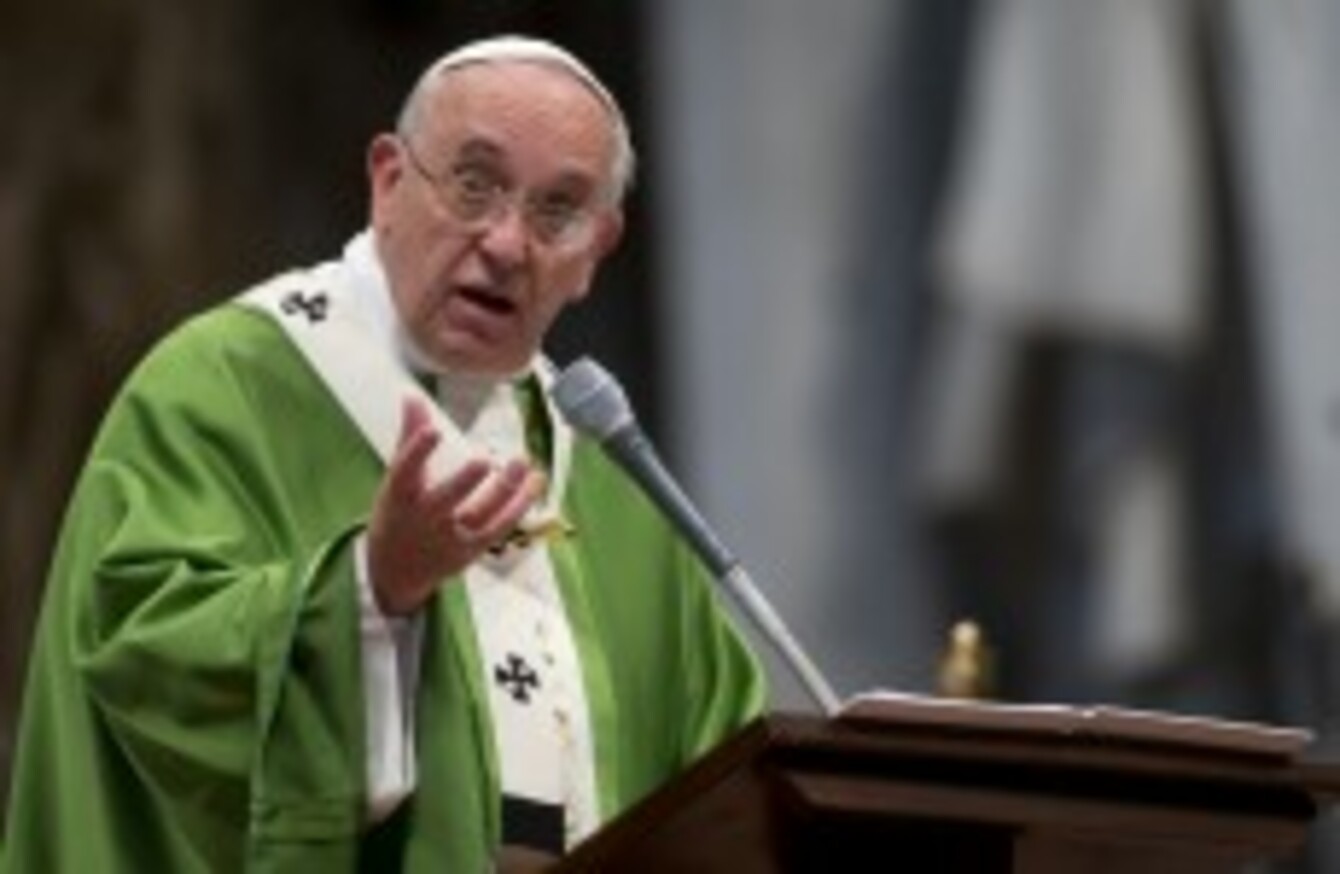 Pope Francis
Image: AP/Press Association Images
Pope Francis
Image: AP/Press Association Images
TODAY THE VATICAN released a document asking if the Roman Catholic Church should soften its stance on gay people.
The document covers many issues related to family life and was produced after a week of discussions at an assembly of 200 bishops and members of the general public.
In relation to gay people, the correspondence asks if the Church is "capable of welcoming these people, guaranteeing to them a fraternal space in our communities".
Homosexuals have gifts and qualities to offer to the Christian community … Often they wish to encounter a Church that offers them a welcoming home. Are our communities capable of providing that, accepting and valuing their sexual orientation, without compromising Catholic doctrine on the family and matrimony?
However, the document notes that there are "moral problems connected to homosexual unions".
The question of homosexuality leads to a serious reflection on how to elaborate realistic paths of effective growth and human and evangelical maturity integrating the sexual dimension: it appears therefore as an important educative challenge.
It adds that the Church cannot consider "unions between people of the same sex" to be "on the same footing as matrimony between man and woman".
"Nor is it acceptable that pressure be brought to bear on pastors or that international bodies make financial aid dependent on the introduction of regulations inspired by gender ideology."
The document also states that the Church "pays special attention to the children who live with couples of the same sex, emphasising that the needs and rights of the little ones must always be given priority".
Originally published 4.32pm