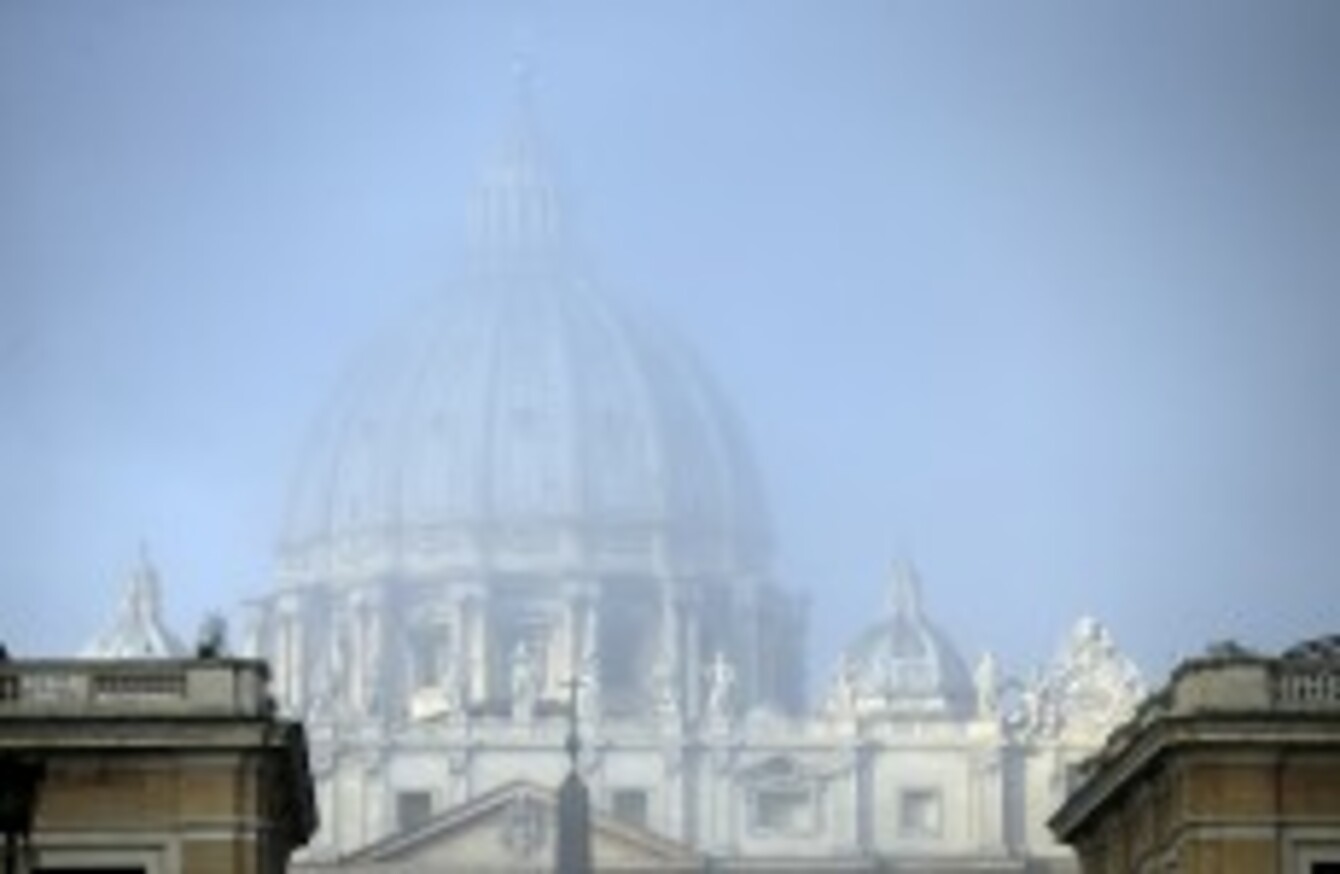 Image: Gregorio Borgia/AP/Press Association Images
Image: Gregorio Borgia/AP/Press Association Images
THE VATICAN HAS responded to a report by a United Nations committee which criticised its policies that allowed for systematic and continued abuse of children by its priests.
In a statement this afternoon, the Holy See reiterated its commitment to defending and protecting the rights of children "in line with the principles promoted by the Convention of the Rights of the Child and according to the moral and religious values offered by Catholic doctrine".
It confirmed that it had taken note of the concluding observations in the report, adding that it will be thoroughly studied and examined.
However, it also said that it "regrets" that some of the observations by the committee on the rights of the child are an attempt to "interfere with Catholic Church teaching on the dignity of the human person and in the exercise of religious freedom".
The report commented on the Church's positions on homosexuality, contraception and abortion.
Meanwhile, Irish victim support group One in Four has welcomed the report from the UN, noting its "scathing critique" of the Catholic Church's attempts to cover up the extent of sexual abuse of children by members of clergy – and its failure to report incidents of such abuse.
"This report by an international neutral body confirms what has long been suspected: that the Vatican
had a far greater knowledge of the extent of clerical sexual abuse than it has ever acknowledged, and that it must take responsibility for creating a culture in the Church worldwide that protected sex
offenders and endangered children," said executive director Maeve Lewis.
This vindicates absolutely what survivors of abuse have been saying over the past decade.
"The Vatican has always tried to lay responsibility for child sexual abuse on the individual offenders and on local bishops.  It has never admitted that its policies and regulations ensured that priests were protected at the expense of children's safety.
This falsehood is now exposed.
"If the Vatican is to retain any credibility it mustimmediately abide by the Committee's recommendations, hand over allits records and immediately put in place a policy of mandatoryreporting of sexual crimes."