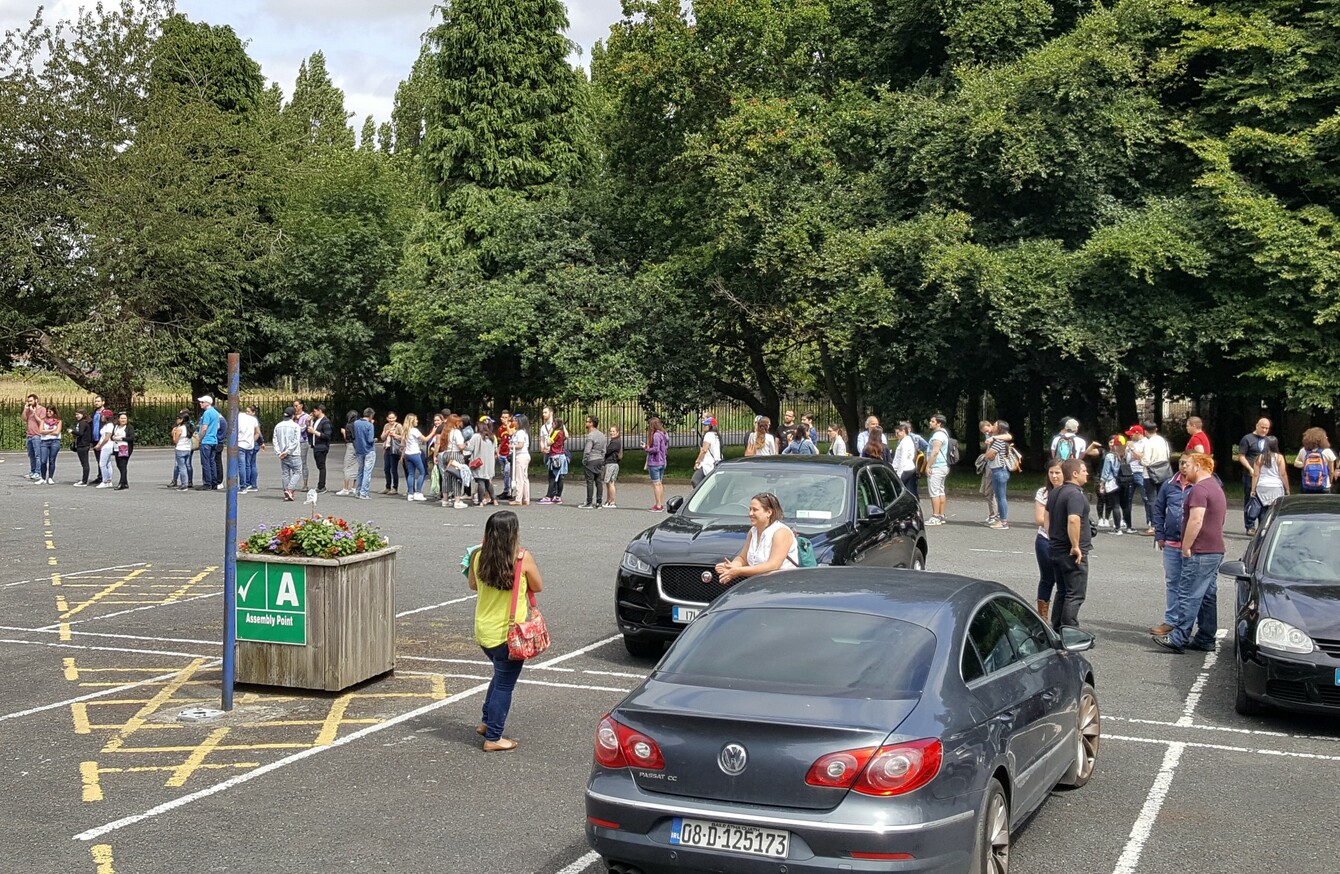 A view of the long queue of people waiting to vote in Tallaght this morning.
Image: Joby Redmond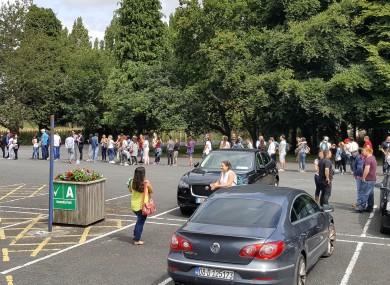 A view of the long queue of people waiting to vote in Tallaght this morning.
Image: Joby Redmond
HUNDREDS OF VENEZUELANS living in Ireland turned out to cast their vote in a symbolic election to reject plans by President Nicolas Maduro to rewrite the constitution.
There were large queues from around 7am this morning at the centre in Tallaght. The call to polls, described as a "plebiscite" by the opposition, but "illegal" by the government, is over Maduro's intention to have a citizens' body elected to redraft the country's basic law.
One person at the Tallaght centre told TheJournal.ie: Everyone has been queuing since 7am. When I left, there must have been 200 in the queue with more arriving. Some there are from Waterford and Kilkenny who travelled especially to vote. I was there with my partner who is Venezuelan."
Several Latin American countries and the Catholic Church have criticised the move to draw up a new constitution, while the opposition has slammed it as bid by Maduro to concentrate dictatorial powers to stay in power.
The electoral struggle is being played out against a backdrop of pro and anti-Maduro demonstrations, which have left nearly 100 people dead since 1 April, and a near-collapse of the oil-rich nation's economy.
Although the National Electoral Council, which sides with Maduro, has not authorised today's vote, the opposition is expecting a big turnout.
Voters are being asked if they reject Maduro's plan to create a "Constituent Assembly" to redo the constitution, and if they approve of early elections.
Discontent has spiralled as the population suffers under a crushing economic crisis, with shortages of food and medicine and triple-digit inflation.
The opposition accuses Maduro of driving the country into bankruptcy, and of using the Constituent Assembly to entirely sideline the parliament.
The president, in turn, says the opposition is collaborating with the "imperialist" United States to undermine the economy, and to topple his government.
He has presented his 545-member Constituent Assembly, drawn from various sectors of society, as "the only path" to peace and economic recovery.
Although he is deeply unpopular, the Datanalisis polling firm says 80% of Venezuelans reject Maduro as leader — he retains the loyalty of military chiefs, and can count on the support of electoral authorities and judges.
With reporting from © – AFP 2017