Image: PA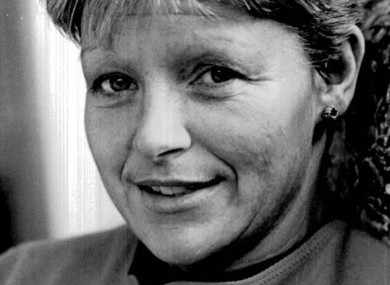 Image: PA
TWENTY YEARS ON from the brutal murder of journalist Veronica Guerin, questions are being asked about the effectiveness of measures introduced to tackle gangland activity since she was killed.
In the first of three RTÉ documentaries, former government minister Ruairí Quinn said there is "a real crisis" in Ireland and specifically in Dublin.
"I think what we have to do, and the current generation of young politicians are going to have to look at ways of doing it, they are going to have to do what we did in the past but this time it has to be done at a European-wide level," he commented.
We don't need another Veronica Guerin. One Veronica Guerin, her murder, her sacrifice, should be enough. It was enough in the beginning, the question now is: 'is it enough still?'
Disruption
In response to Guerin's murder at the hands of the Gilligan gang, the legislation setting up the Criminal Assets Bureau (CAB) was created and the unit has been working since then to disrupt the activities of these dangerous criminals.
This disruption, however, has not been enough to stop them, according to former CAB chief Felix McKenna.
"It is difficult to pinpoint what has gone wrong. In 1996 we caused massive disruption to organised crime and [CAB is] still at it 20 years later," he said.
"The Criminal Assets Bureau is still causing massive disruption to organised crime. Disruption in itself does not dismantle the organisation. Really long term these people need to be convicted of major crime. They need to be sent to prison and they need to be kept there."
The slain journalist's husband Graham Turley also took part in the documentary series said he believes that the situation will "steamroll on and on" when there is crime, drugs and the huge sums of money that go with that.
"We had all these promises from the ministers at the time and it was all going to be done and dusted. Twenty years down the road we are back to stage one now, it is getting to the stage where there is literally a shooting on the streets every day of the week."
Veronica Guerin: A Legacy will air tonight at 9.35pm on RTÉ One.