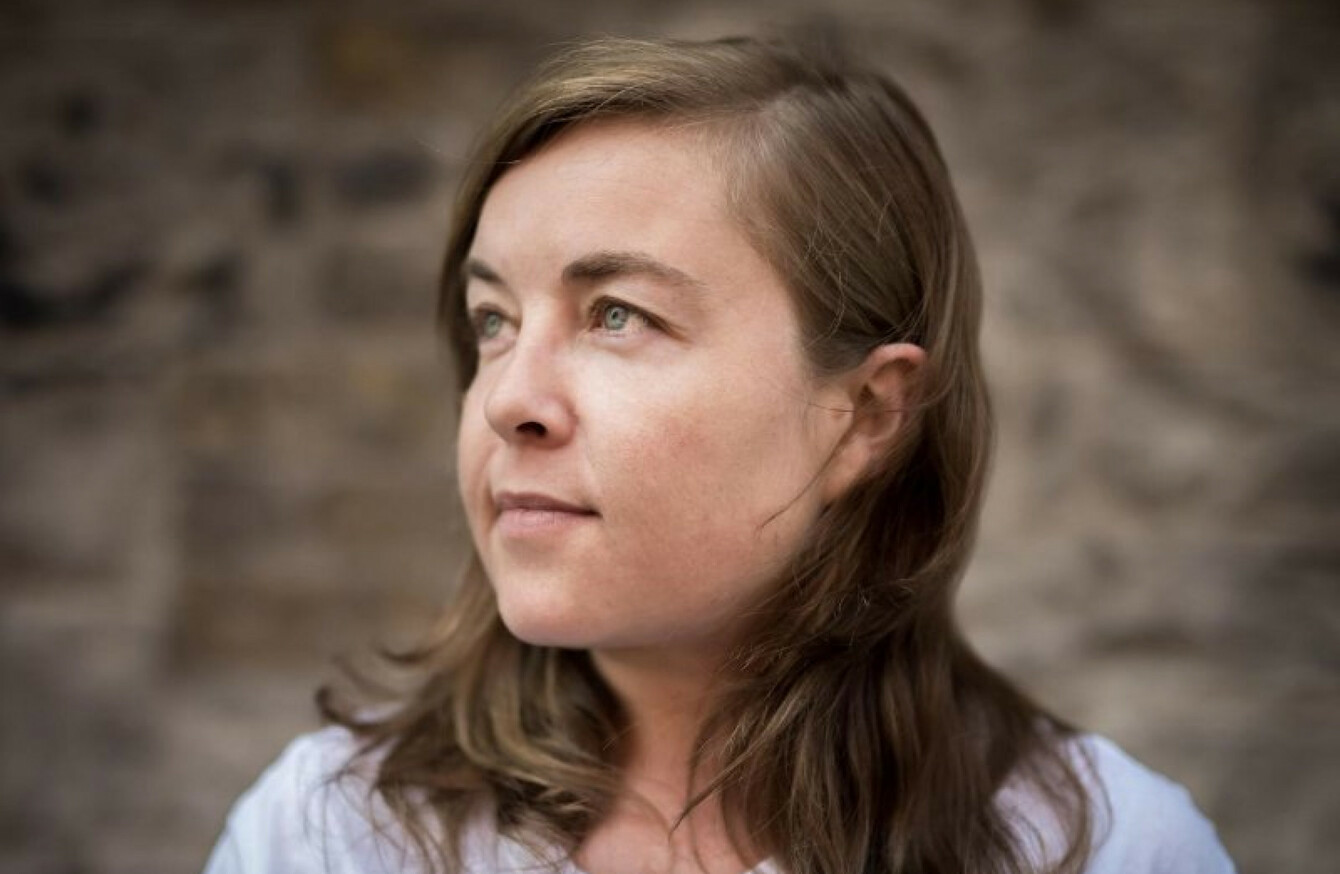 COULD YOU SELL off all your possessions, rent out your home and totally change how you live your life?
That's what theatre maker Veronica Dyas did when she found herself in mortgage arrears – and now she's exploring what happened to her in a play that's being put on as part of the St Patrick's Festival.
Called Here and Now (I Live Here Now), it's being directed by Amy Conroy as part of the THISISPOPBABY programme, Where We Live.
Radical transformation
The origins of this show lie in a previous show by Dublin native Dyas, which she put on in 2012.
"At the time I was in negative equity and mortgage arrears and I had also come back from walking the Camino. And I had been a youth arts worker in Ballymun before that and did a show called In My Bed," explained Dyas. That show was about recovery from sexual violence.
This latest show is about her "radical transformation" while walking the Camino and "trying to extricate myself from a life that didn't fit me anymore", she said. "I'm using my experience to talk about the housing crisis and global crash. The personal is political and all that."
"At one stage in 2014 there were 136,564 residential mortgages in arrears so I was trying to speak to the larger kind of picture," she explained of her focus with this show.
Dyas had worked at St James's hospital as an administrator before going back to college as a mature student and pursuing her love of theatre. She bought a house with Dublin Corporation's shared ownership scheme in 2000, but in 2008 found herself in negative equity. A year and a half later, she had to move out of her own house and become a landlord – something which went against everything she stood for.
Taking the Camino journey – which many see as a spiritual journey – helped her to examine how she was living her life.
"I walked most of the Camino with a school bag and I came back to see all my possessions and general possessions like stuff belonging to my grandmother and that," she recalled.
I knew I had to leave the house, I didn't know what I was doing to do. I went through my life and got rid of everything thing I didn't need. I gave household stuff and clothes to charity, useful stuff, stuff that had no value.
She gifted the valuable items to friends, and wrote letters to them about the items – explaining where they had come from, but also emphasising they didn't have to keep them.
But when she started the process, she found it scared some people. "We are so attached to our stuff," she said. "For me it is all interconnected – it's all about waste and moving from waste to an abundance. The land does provide – there is enough, we have enough space, we have enough resources. We are on an island that is abundant with nature and we actually could all live here quite comfortably if we just shifted our mindset a little bit."
She acknowledges too that she was very lucky – as much as her situation was difficult, she "had an amazing community and amazing family because I couldn't do it without them".
"I stayed with my brother, friends, sister, my da helped me get the house ready for sale. I am very fortunate that my job is to be an artist so I get to try and translate this into something funny."
Part of what she learned on the Camino was what she needed day to day. She also learned that security doesn't come from a house:
"My security comes from within so I don't need bricks and mortar to feel safe in the world. I faced myself – all my defects and foibles and inability to connect with other human beings. I learned that I'm still an addict - I'm addicted to cigarettes and coffee still. I learned about connection – the opposite to addiction is connection."
Landlord shame
Due to being in negative equity, she was left with one choice – leave her home and become a landlord. It was something she didn't want to do, but she couldn't afford to live in her own home.
"I had a lot of shame about that. It was against my beliefs," she said. "Now the house is up for sale, so it's been a long journey."
In the play, Dyas explores how housing and housing policy has changed throughout the generations. Her grandparents started off in tenements, before her dad moved to a new social housing project in Ballyfermot. As a child, Dyas lived with her family on Marrowbow Lane, just off Cork Street.
When she became an adult, Dyas "bounced around" rental properties, before buying her own house.
She's critical of the current situation around housing and rent in Ireland. "This is all happening again – we don't seem to have learned anything from the crash," she said. "The homeless crisis is going on with no real solutions being offered."
"There are still 76k people in residential mortgage arrears, that is still there. And we have over 3,000 children in emergency accommodation at the same time. You can't tell us that the recession is over and we've moved on because we haven't actually dealt with the reality of what happened for so many people. And also the whole rental market is mad and there are no caps on the rent and our social housing stock is continuously going down."
During the previous iteration of the play, she also volunteered with Focus Ireland.
With this show, Dyas is "trying to get beyond now… the shame, the shame of debt, the shame of being a landlord with our historical feeling of 'I am one of them'."
"It's about class as well because we are not all starting from the same page," she said.
The thing that upsets me the most is the rhetoric around people experiencing homelessness and people in emergency accommodation and the whole thing about gaming the system and a lack of acknowledgement. That this is generational, that there's a class generational hangover that we haven't faced up to and therefore we haven't started to heal.
While the hour-long play doesn't leave her much space for exploring solutions, Dyas says that what is needed is proper rent caps, adopting a housing first policy for people experiencing homelessness, and building social housing on social land.
Does she still keep up with her life of not having unnecessary possessions? "It fluctuates – sometimes when you're working on a project you need a few extra books. It's an ongoing practice. I have very little actual possessions – it feels good. I've never missed anything."
However, her focus now is on not "bouncing around". "That is a luxury in one sense – it's not like I have to sleep in a hostel or emergency housing. I don't have children. So it really is trying to use my personal situation to speak to the bigger picture."
Here and Now will take place at the Complex in Smithfield. on 7-8 March at 6.30pm, and 9 March at 8.30pm. Tickets: €15.