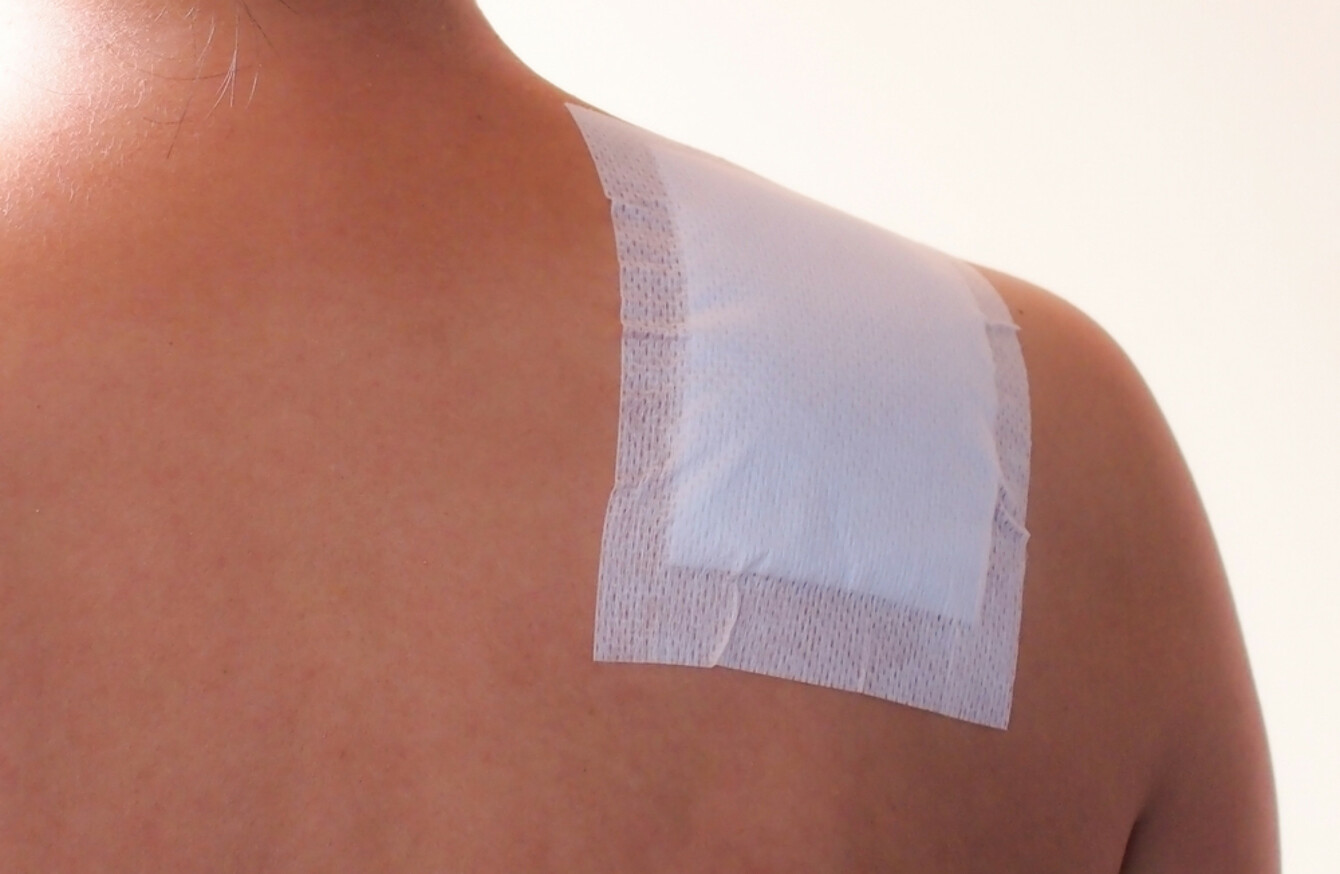 Image: Shutterstock
Image: Shutterstock
THOUSANDS OF PEOPLE have signed a petition supporting a call for pain relief patches to be covered by drug payment and medical card schemes following a recent HSE decision to restrict access to them.
The decision means these schemes will only cover the cost of the Versatis patches if the patient is experiencing post-shingles pain. Otherwise, their GP has to send in an application for the patient to be considered as an exception and chronic pain sufferers said many of these applications are not successful.
The issue was highlighted recently by a number of patients who called RTE's Liveline programme but some sufferers have been without the patches since September of last year.
Speaking to TheJournal.ie, 37-year-old Helen Sheahan, one of the people spearheading the campaign, said she has heard some "devastating stories" of suffering by patients since they have been forced to live without the pain relief.
Sheahan suffers from arthritis and before Christmas she lost the use of her legs for a week. Her doctor prescribed her the pain patches but asked her if she'd ever had shingles and when she told him she had not, he said she would have to pay for them herself.
"I was in so much pain I thought 'yeah grand' thinking it wouldn't be that expensive but when I went to the chemist to get them they said it'll be €360 a month for them.
 That was when I realised what he was saying when he said I had to pay for them, that they weren't included in the scheme where you pay up to €135 per month and whatever comes after that is covered. The chemist said to just get a week's worth and see how I get on with it rather than buy the month's supply because I can't afford €360 a month on top of everything else.
The 37-year-old said she has been able to take other pain relief, but there are many patients for whom this is not an option, either because it does not work for them, or because they have another condition – kidney disease for example – which means they can not take pain medication.
"There were people who were relying solely on the patch, people who are in such severe pain that it was their only way of getting them mobile, getting them well enough to be able to leave the house. We're seeing a lot of stories like that," she said.
"The was a man who went to the fibromyalgia support group in Carlow last Friday and he just broke down. He has severe, chronic pain and he had been without the patches for a week and without sleep for four nights."
Anna Rice from Trim, Co Meath, has just run out of her supply of Versatis patches. She had worked with children who had severe mental health issues and suffered nerve damage to her face and jaw in 2003 when she was injured attempting to restrain a boy in her care.
"I'm on between 25 and 37 tablets a day," she told TheJournal.ie. "I have put them up a bit because of not having the patches – they had really helped.
"What the government are doing is just insane and so cruel. Without them I will be in more pain, I'll spend more time in bed and less time with my grandson, it'll be harder for me to get out of the house. The pain is so debilitating, it just takes that all away from you. I worry now that I'm not going to get them back."
#Open journalism No news is bad news Support The Journal

Your contributions will help us continue to deliver the stories that are important to you

Support us now
More than 7,000 people have now signed a petition set up by the Patch Us Back Up Campaign, which was launched just two weeks ago by a small group of women who suffer from chronic pain.
When asked about the issue last week, Health Minister Simon Harris said it had been a clinical cause of concern when the reimbursement cost increased from €9.4 million in 2012 to over €30 million in 2016, "mostly from unlicensed use of the patch".
He also said that hundreds of people had been put back on the patches as a result of the application and appeals process.
Both Sheahan and Rice's GPs have appealed the decision not to cover the cost of the patches and are waiting for a response. However Sheahan said there are some doctors who refuse to even lodge an initial application because of the strict guidelines that have been issued.
"Some people have had it reinstated and that's great but the GPs and consultants are not being given the up to date information. Even people who have been approved only have it for three or six months and then they have to go through the whole thing again.
Anyone with chronic pain will tell you, you have to fight for everything. We are tired, we are absolutely exhausted by this."