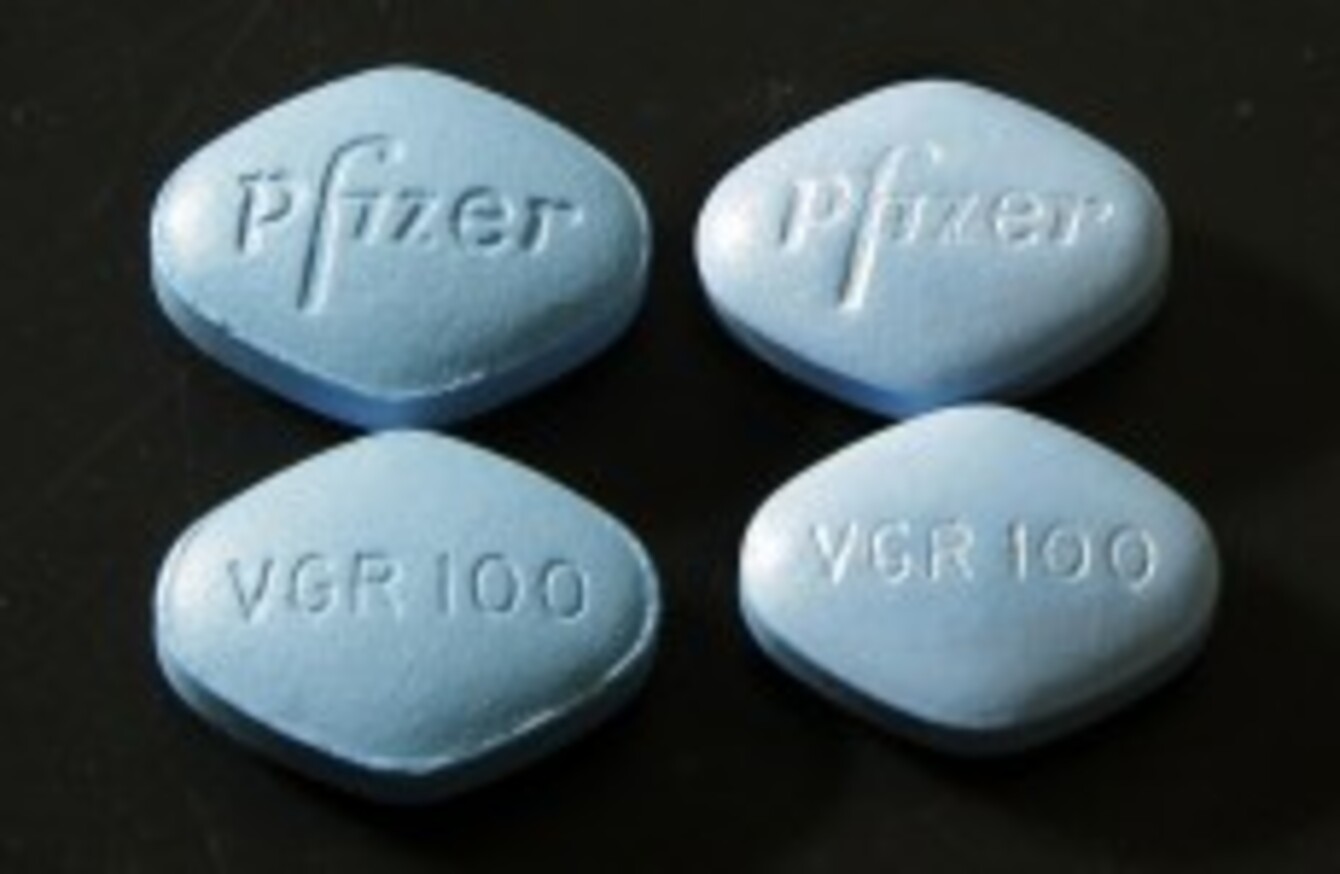 Fake Viagra pills (top and bottom left) beside real ones (top and bottom right)
Image: AP Photo/Elise Amendola/Fire
Fake Viagra pills (top and bottom left) beside real ones (top and bottom right)
Image: AP Photo/Elise Amendola/Fire
DRUG COMPANY PFIZER is to start selling Viagra online in a bid to fight counterfeit drugs which have been eating into its market share.
The pharmaceutical giant said on its website that it is launching Viagra home delivery "to meet the needs of consumers who are increasingly going online to purchase prescription medications". The service is only available to people living in the United States.
Viagra is single most counterfeited medicine produced by Pfizer, the company said.
There are almost 24 millions searches every year on the internet by people looking for Viagra online.  In the 15 years since it was first launched, Viagra has sold millions of tablets to treat erectile disfunction in men – but has also seen a booming black market open up in counterfeit drugs as people try to buy it cheaply or without a prescription.
"By offering men with erectile disfunction convenient access and a legitimate alternative to purchase Viagra online, our hope is that Pfizer will help rein in the distribution of fake erectile disfunction products," said Victor Clavelli of Pfizer.
Pfizer said people will only be able to buy Viagra online if they have a valid prescription.
"Through our ongoing analyses, we've seen how fake pharmacy websites can lure consumers into buying counterfeit medicines with what seems to be an easy purchasing experience, but it may be putting their health at risk," said Carmen Catizone of the US National Association of Boards of Pharmacy.