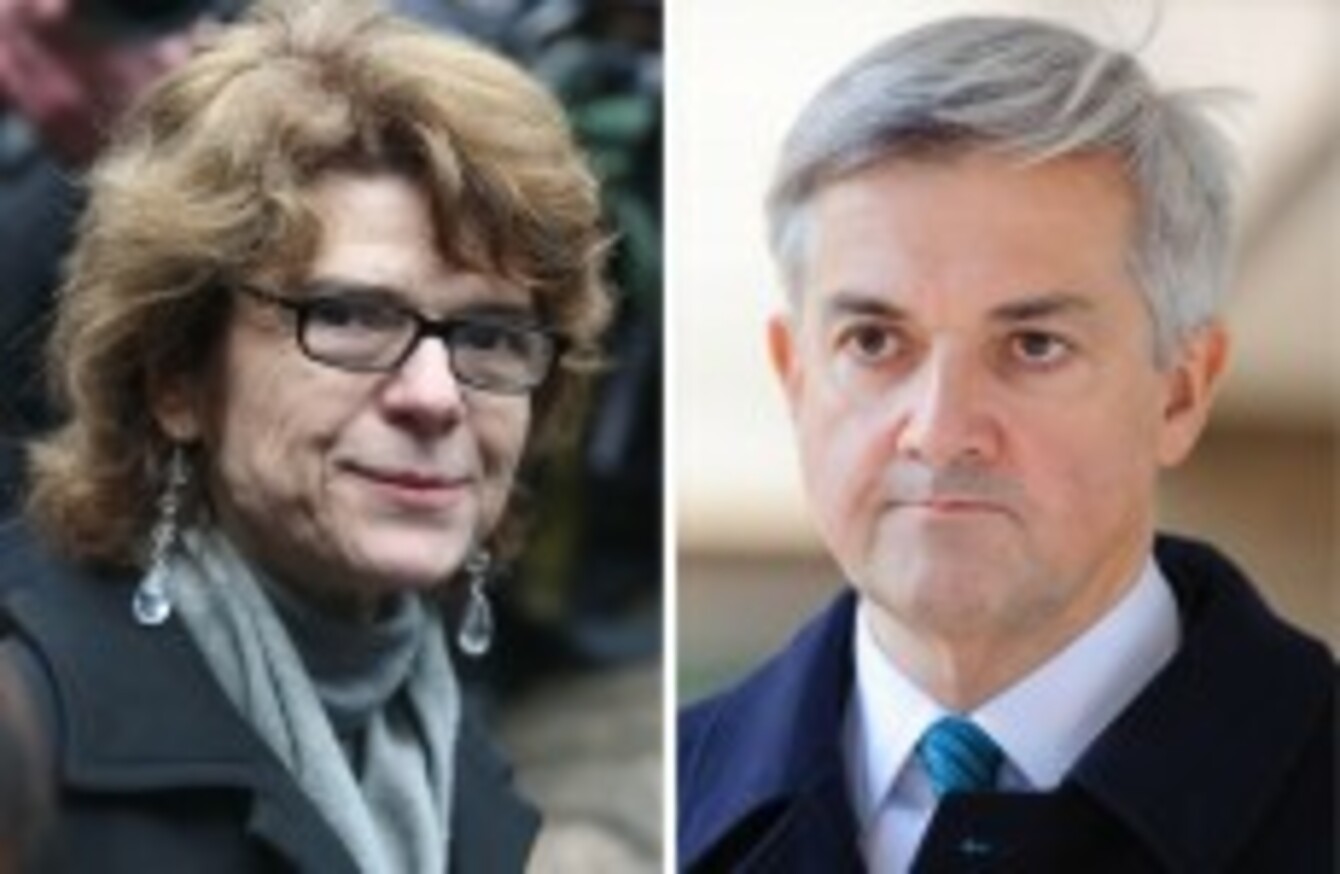 Vicky Pryce and Chris Huhne
Image: PA/PA Wire/Press Association Images
Vicky Pryce and Chris Huhne
Image: PA/PA Wire/Press Association Images
THE UK'S FORMER energy minister and his ex-wife have been freed from prison after serving a quarter of their eight-month sentences for swapping speeding points ten years ago.
Ex-Liberal Democrat MP Chris Huhne and his former wife Vicky Pryce, an economist, were jailed in March for perverting the court of justice after she took penalty points he had been given for speeding in 2003.
Both Huhne and Pryce will have to wear electronic tags as a condition of their early release.
Huhne, 58, had got his wife to take the points in order to avoid a driving ban. Pryce, 60, revealed the points in a Sunday newspaper in 2011 in a bid to gain revenge for Huhne having left her for another woman, his publicist.
Huhne arrives at Southwark Crown Court in London where he was sentenced in March (PA)
But the plan backfired and she herself was convicted and jailed earlier this year having failed to convince a court that she was a victim of marital coercion.
Huhne, a one-time candidate to lead the Lib Dems,  had for months strenuously denied the allegations resigning his Cabinet position to fight the charges before eventually admitting his guilt and resigning as a MP in February.
The pair were held in low-security jails with Huhne spending two months in Leyhill Prison in Gloucestershire, southwest England, while Pryce was at East Sutton Park Prison in Kent, southeast England.
Pryce returning to her home in Clapham, London, after she released from prison (PA)
Earlier today, as Pryce posed for photographers outside her London home, her lawyer told reporters that she was "very pleased to be home" and looking forward to resuming her career.
"She is grateful for all the support she has received from everyone whilst in prison, including her fellow residents and prison staff," said solicitor Robert Brown.
"She now intends to spend time with her family and looks forward to returning to her career as an economist."
- additional reporting from AFP