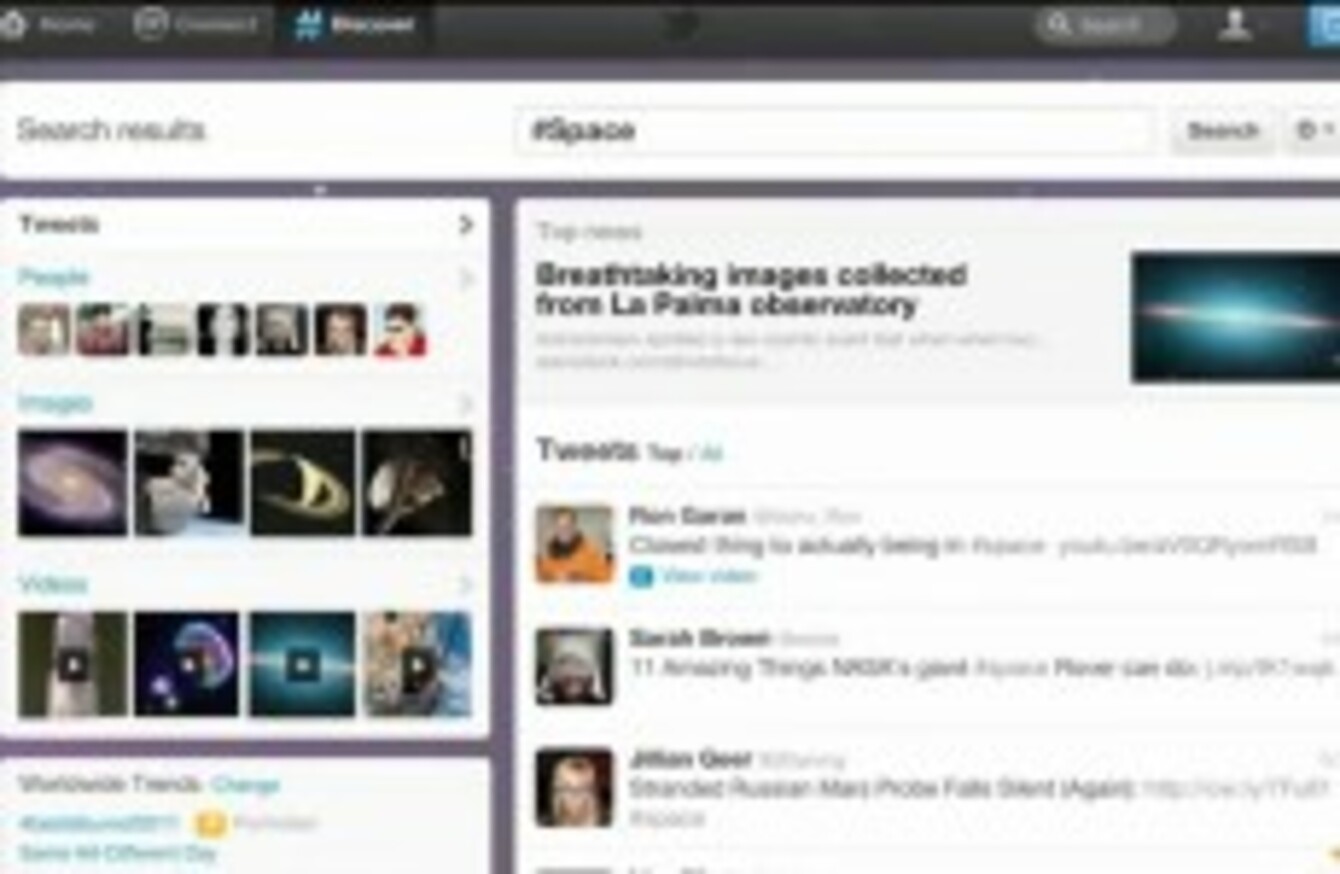 Image: Screengrab via YouTube.
Image: Screengrab via YouTube.
TWITTER HAS UNVEILED a raft of changes to its design, look and functionality which its 300 million users will see unveiled over the next few weeks.
The new design, known as Fly Twitter, has been unveiled for iPhone and Android users today and will gradually be rolled out for all users in the coming weeks.
A new version of Tweetdeck, a real-time platform, has also been launched to take into account the changes, the company said, with updates to its iPad app also promised. Twitter bought the hugely popular Tweetdeck software earlier this year.
In a post on the Twitter blog, the company says: "We've simplified the design to make it easier than ever to follow what you care about, connect with others and discover something new."
Check out the new features in this video:

(YouTube credit: Twitter)
The new site features redesigned profile pages and is based on four key areas: Home, Connect, Discover and Me. Discover will feature things like trending topics and popular discussions while Connect will update you on your mentions, retweets and people who are now following you.
The Guardian reports there is also new brand pages which feature adverts and promoted tweets and are set apart from normal users' pages.
The paper also reports the redesign is to allow users to interact with those they follow as well as connect more easily with information that's trending on Twitter.