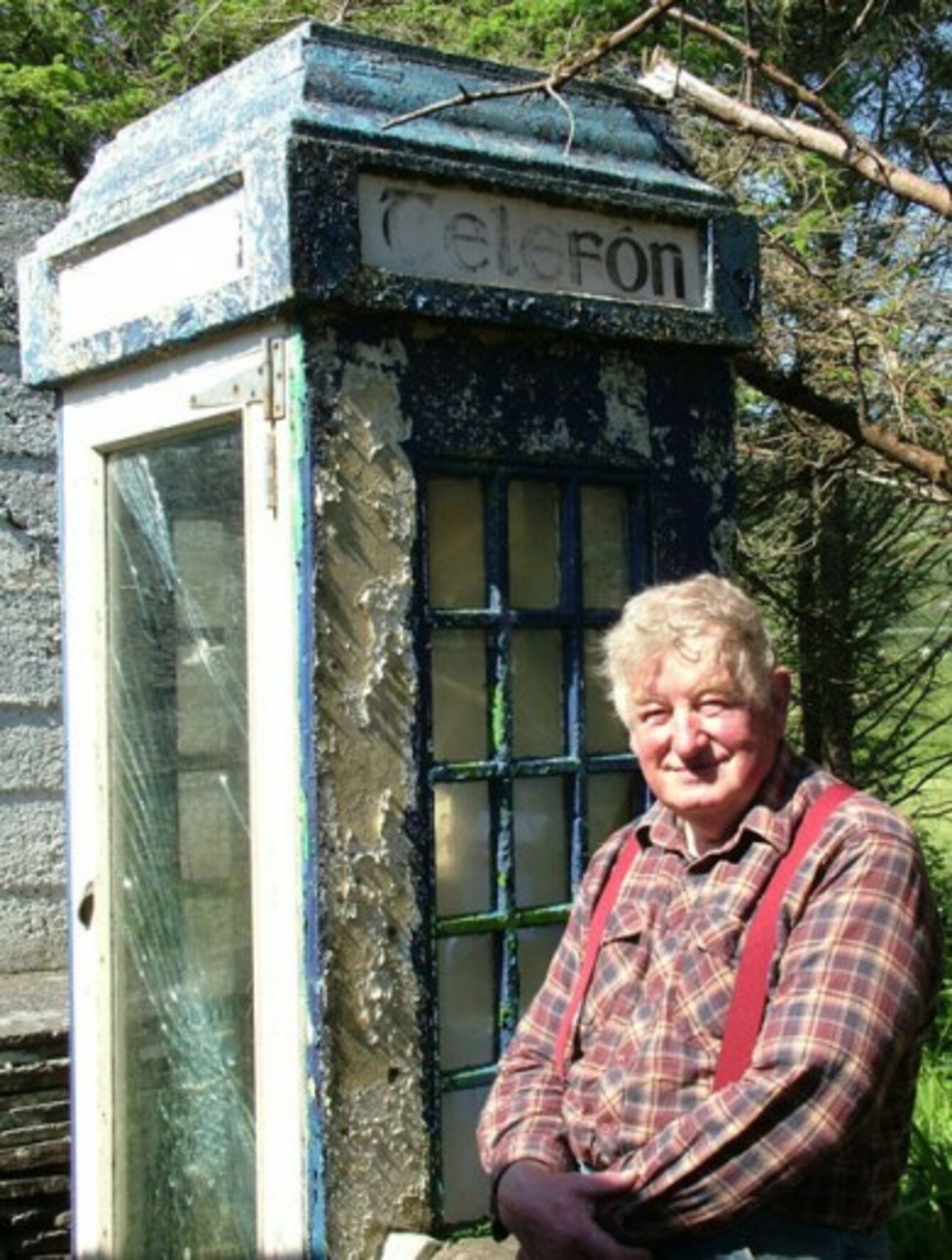 Paddy Leonard, one of the contributors to Bye Bye Now.
Image: Ross Whitaker via ByeByeNowFilm.com
Paddy Leonard, one of the contributors to Bye Bye Now.
Image: Ross Whitaker via ByeByeNowFilm.com
AN AWARD-WINNING documentary about the disappearance of public phoneboxes from the Irish landscape is to represent Ireland at the EU Film Festival in China next month.
In 2009, Eircom announced that they were dismantling around half of the existing boxes. The boxes were being used so little by a nation of mobile phone owners that it was costing the company more money to maintain them than they yielded in actual phone calls.
Director/producers Ross Whitaker and Aideen O'Sullivan decided to travel the country collecting people's recollections of how the phonebox had once been integral to society and communication. The result – the award-winning short documentary Bye Bye Now – is to be screened at the Chinese festival which takes place across four cities, Beijing, Tianjin, Chengdu and Shenzhen.
The film, from True Films, was supported by the Irish Film Board's Reality Bites scheme.
Co-director Whitaker said today:
We've been very lucky that Bye Bye Now has screened all over the world and somehow successfully communicated a particular type of Irish nostalgia. We weren't sure anyone outside of Ireland would get it. Hopefully the people in China will too.
You don't have to travel to China to see it as we have embedded the doc below.
Keep an eye out for the touching story of a long-distance romance conducted through the medium of a remote rural phonebox – and the tale of two large ladies caught out by the rain… and by the dimensions of the box where they took shelter.

(via TrueFilmsTV/Youtube)
Aran Islands: Removing an old phonebox

Locals in Castletownshend, Cork who fought to retain box

Locals in Malin, Donegal with their phonebox

Paddy Leonard and disused box on Cape Clear island

Samantha Flynn with box in Stradbally, Laoise

Bye Bye Now filmmakers Ross Whitaker, Aideen O'Sullivan
Director/producers: Ross Whitaker, Aideen O'Sullivan. Editor: Andrew Hearne. © True Films.