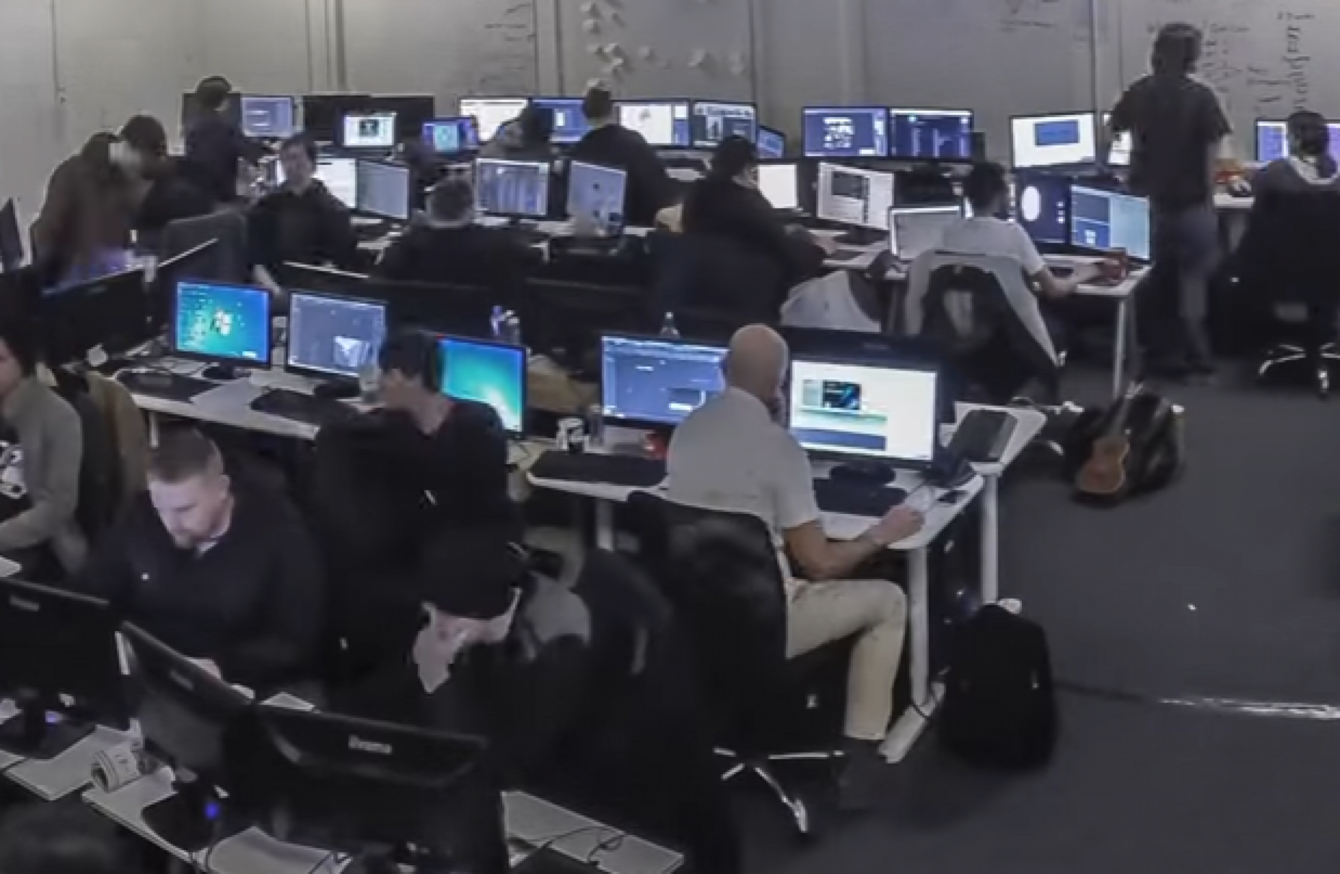 Developers
Developers
A GROUP OF video game designers will come together next week as part of the 2017 Global Games Jam.
The 48-hour event will see six Irish sites host games animators, programmers and producers in a hackathon-like event.
The event was started in 2009 and describes itself as "the growth of an idea that in today's heavily connected world, we could come together, be creative, share experiences and express ourselves in a multitude of ways using video games".
Participants will get together on Friday, watch a short video keynote with advice from leading game developers, and then work on games based on a theme announced on the day. Last year's event saw 6,866 games created.
Source: Pulse College/YouTube
Pulse College will host events at two of their campuses – Galway and Dublin – as well as events at Griffith College Dublin, IT Carlow, Thurles and Dublin city.
John O'Brien, Senior Lecturer in Animation at Pulse, told TheJournal.ie the standard of work at the event is very high.
You get actual games out of it. We had one last year where a game was developed further, but what you're looking for is what we call a vertical slice – a proof of concept. You'd have the visual style, the mechanics and basic game that you'd want to develop. A team of four or five is perfect because you'd have people of different skillsets, animators and programmers as well as producers.
"Making games is a lot easier than it was 10 years ago because game engines are freely available, but you wouldn't see many people making games on their own these days."
The event in Pulse runs for 48 hours, which means working for the entire weekend.
We're one of the few sites that doesn't close overnight. We bring in lots of food, energy drinks and tea and coffee. People generally work the whole time straight through.
"The body is worn out, totally – it's not what you'd do ideally, but it's a good example of what it's like in the industry when you're tired and on tight deadlines.
"It's a great portfolio builder for people because they can show that they work on very tight deadlines."
The event kicks off at 5pm this Friday and runs until 5pm. To register or for more information, click here.