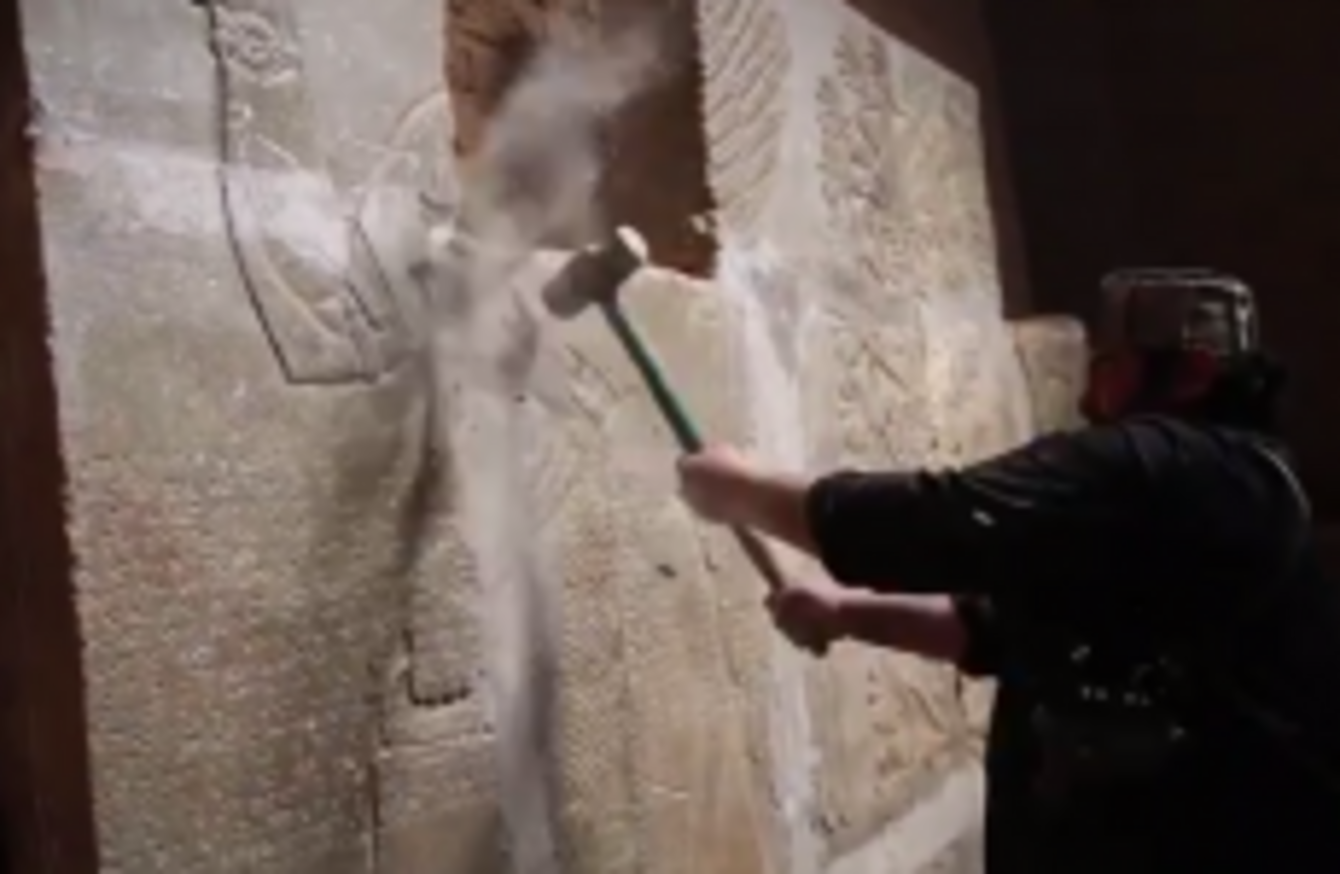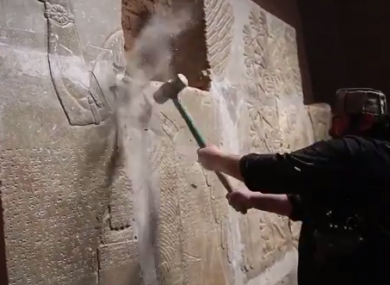 A VIDEO HAS been released that shows the ancient Assyrian city of Nimrud in northern Iraq being destroyed by militants.
The video released by a group calling itself Islamic State is undated but destruction at the site was reported over a month ago.
It shows militants using sledgehammers and angle grinders to destroy artefacts before the site is completely destroyed by massive explosions.
The destruction starts 3 minutes 20 seconds into the video and the explosions start at around 6 minutes 15 seconds in.
Source: qadi_100_moun/YouTube
In the jihadists' extreme interpretation of Islam, statues, idols and shrines amount to recognising objects of worship other than God and must be destroyed.
At the end of the video, one militant says:
Whenever we are able in a piece of land to remove the signs of idolatry and spread monotheism, we will do it.
UNESCO and have called for an urgent global mobilisation to save what could still be saved from the jihadists but experts agree little can be done to retake land under IS control.