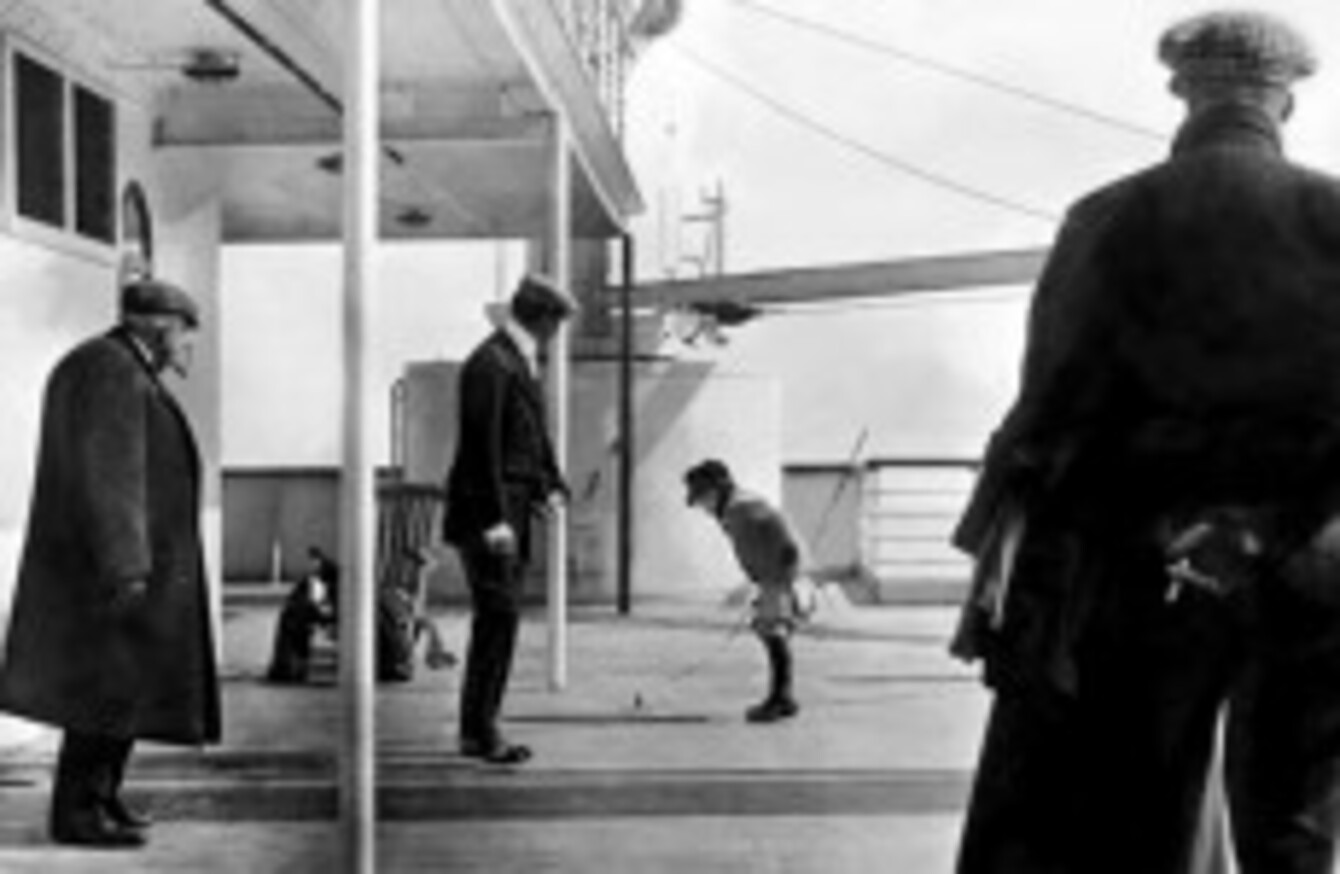 Still from video shows one of Browne's iconic photographs from the deck of the Titanic
Still from video shows one of Browne's iconic photographs from the deck of the Titanic
FR FRANK BROWNE, the famous Irish Jesuit whose photography has left a social record of Ireland in the early 20th century, was also the luckiest cleric to have embarked on the Titanic's maiden voyage.
Browne's photographs of the Southampton to Cobh (then Queenstown) leg of the voyage remains one of the most touching and important records of the Titanic and its passengers. While on board, an American couple he met offered to pay his passage through to the US – and Browne went so far as to send a wire from the ship asking his Jesuit Provincial (his superior) if he could remain on the ship for the full trip.
Sending that wire, he also managed to take the only existing photograph of the ship's Marconi room, from where, a few days later, the distress message would be sent to say that the Titanic had hit an iceberg.
However, when the Titanic docked in Cobh to pick up more passengers, a message awaited him that simply said:
Get off that ship. Provincial.
Luckily for Browne, he obeyed (on this day 100 years ago). This wonderful video from The-Titanic.com tells more of the story – and shows some of the striking photos taken by the then 32-year-old cleric:

(via titanicstories/Youtube)