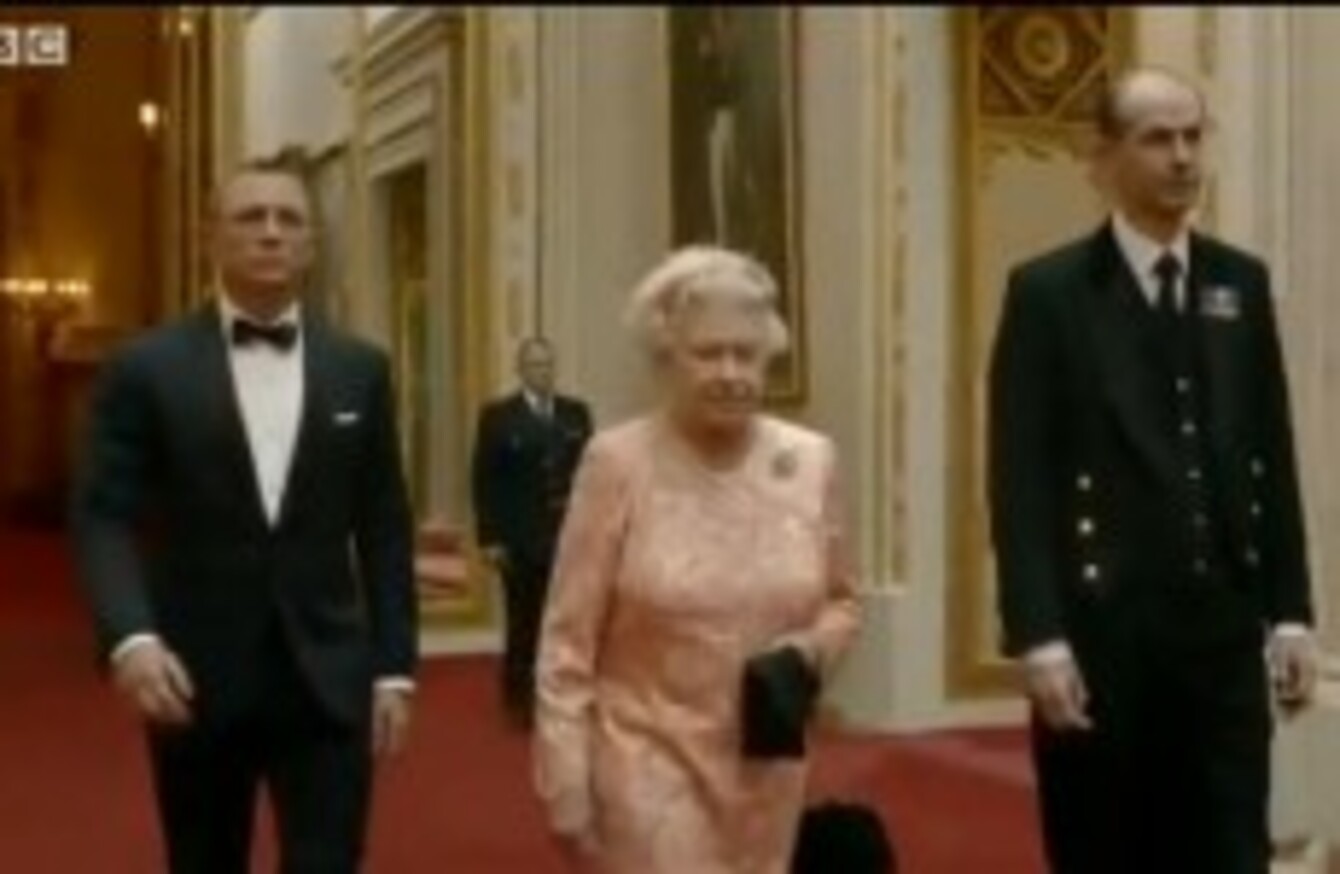 Image: BBC Screengrab
Image: BBC Screengrab
THERE WERE MORE than a few stand-out moments during last night's Opening Ceremony for the 2012 Olympic Games – Emeli Sandé's singing Abide With Me, Mr Bean's rendition of Chariots of Fire, the Queen's acting debut and a rainfall of Mary Poppinses to name just a few.
The Danny Boyle-directed spectacle has gained worldwide acclaim this morning, justifying his €34 million spend on the three-hour event. Thousands of volunteer dancers, singers and musicians were joined by genuine stars to welcome athletes from 204 countries to London.
Emeli Sandé's emotional rendition of Abide with Me stunned the audience into silence during a memorial sequence during which a wall in the stadium showed images of spectators' loved ones who have passed away. Unfortunately, footage of the performance hasn't been uploaded but the whole thing can be watched on the RTÉ Player.
A video of the entrance of Team Ireland is yet to appear on social media sites but be assured that aside from the teams from Great Britain and the USA, Ireland's 66 athletes – led by boxing medal hope Katie Taylor – got the biggest cheer from the 80,000-strong crowd.
(Image: Martin Rickett/PA Wire/Press Association Images)
The most surprising, memorable and comic moments came from Queen Elizabeth herself. Is getting the Queen to make her acting debut and to refer to Daniel Craig as 'Mr Bond' Danny Boyle's greatest masterpiece?
Watch out, Judy Dench, watch out. Although the acting classes didn't always pay off. Her Majesty seemed to have a problem looking entirely engaged through the whole three-hour event:

There was another moment of comedy gold from British favourite Rowan Atkinson. Chariots of Fire by Mr Bean anyone?
The image that adorned the front pages of the majority of today's newspapers was that of the Olympic Rings being forged:
Paul McCartney closed the show to a mixed reaction with some deeming his rendition of Hey Jude disappointing. What do you think?
It could be argued that Arctic Monkeys's cover of Come Together did more justice to The Beatles:
The obligatory fireworks display over the Olympic Park brought the whole affair to an astounding end:
(YouTube credit:
telegraphtv
)