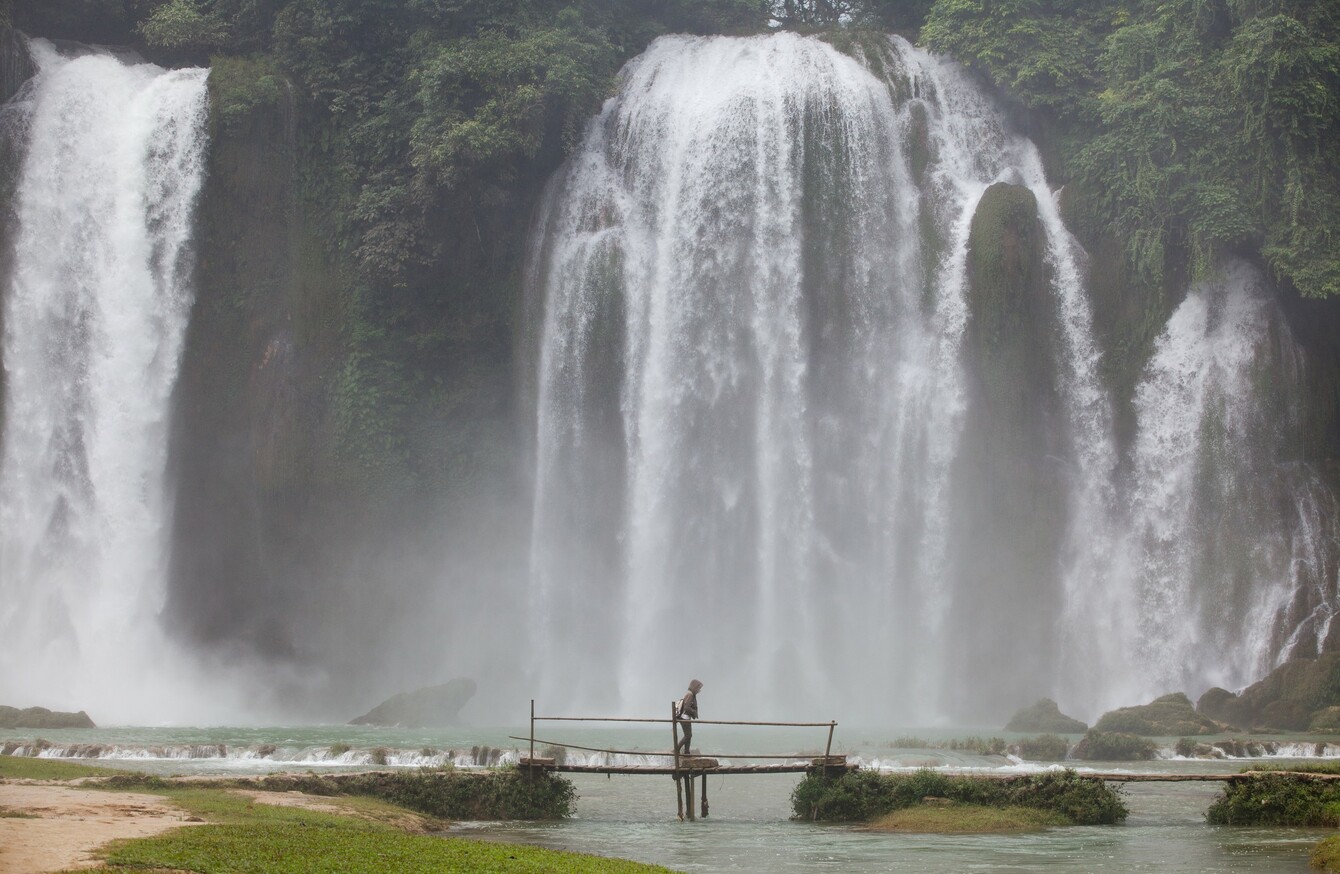 File photo
Image: Shutterstock/Asia Images
File photo
Image: Shutterstock/Asia Images
THREE BRITISH TOURISTS found dead in waters below a roaring waterfall in Vietnam were sucked down by the surging stream, state-run media has quoted their guide as saying.
The bodies of two women and one man were retrieved yesterday by scores of aid workers who scrambled down cliffs abutting the tiered waterfalls outside of Dalat, a city nestled in Vietnam's central highlands.
The Datanla falls are popular hub for adventure tourism, with opportunities to rappel on the rocks and luge around the jungly site.
The trio's 26-year-old guide reportedly told authorities the tourists were swimming with life jackets near the waterfall when they were swept up in strong waters and dragged over the precipice.
The state-run Tuoi Tre newspaper said the bodies of the  women, aged 18 and 25, and man, 25, have been transported to Ho Chi Minh city.
The British Embassy in Hanoi confirmed the deaths of three British nationals near Dalat Friday and said it was providing support to their families.
"Our sympathies are with the families and friends at this difficult time. We are in close contact with local authorities in Vietnam on their behalf," the embassy said in a statement.
Vietnam and its neighbours in Southeast Asia are travel magnets for young backpackers, but accidents are frequent amid weak law enforcement and scant safety regulations.