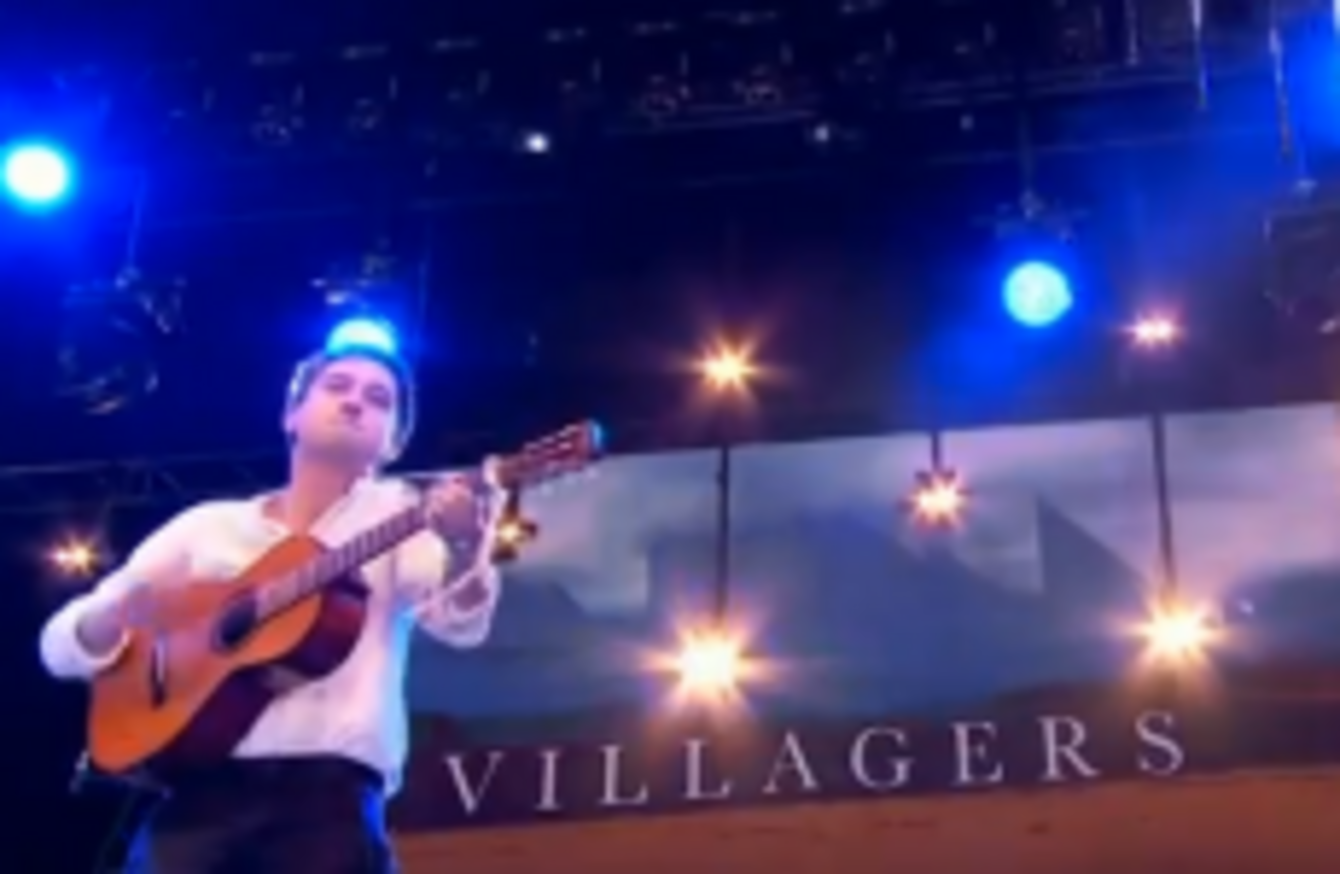 Image: Screengrab via Youtube
Image: Screengrab via Youtube
'AWAYLAND' BY VILLAGERS has been announced as one of the 12 albums shortlisted for the Mercury Music Prize, which names the best British or Irish album of the year.
It's the second time on the list for the prestigious award for the Dublin group, fronted by Conor O'Brien; they also received a nod for their debut 'Becoming a Jackal' in 2010.
They face still competition on the night of the awards — due to take place in the Roundhouse in London on 30 October: David Bowie, Arctic Monkeys and Foals are the frontrunners to take the prize.
Announced back in January on Bowie's 66th birthday, 'The Next Day' became one of the most hyped albums of the year when it was released in March. The iconic musician hadn't released any new songs since 2003, and had made only sporadic appearances in public in recent years, leading to speculation amongst fans and industry experts that he had retired from music. Upon its release, it garnered four- and five-star reviews, with the New York Times calling it "Bowie's twilight masterpiece".

Sheffield's Arctic Monkeys and Foals, from Oxford, have the next best odds on at least one bookies' site taking bets as of this evening. The Monkeys – who headlined Electric Picnic and the Glastonbury Festival this summer – are nominated for 'AM', which was released just this week. Singer Alex Turner has described the album as "like a Dr Dre beat, but we've given it an Ike Turner bowl-cut and sent it galloping across the desert on a Stratocaster". Foals are nominated for 'Holy Fire', which was released in February of this year.
The Mercury Shortlist in full:
Arctic Monkeys 'AM'
David Bowie 'The Next Day'
Disclosure 'Settle'
Foals 'Holy Fire'
Jake Bugg 'Jake Bugg'
James Blake 'Overgrown'
Jon Hopkins 'Immunity'
Laura Marling 'Once I Was An Eagle'
Laura Mvula 'Sing To The Moon'
Rudimental 'Home'
Savages 'Silence Yourself'
Villagers 'Awayland'
So far as we're aware, no-one is taking bets on whether Bowie will turn up to accept his award, should he win.