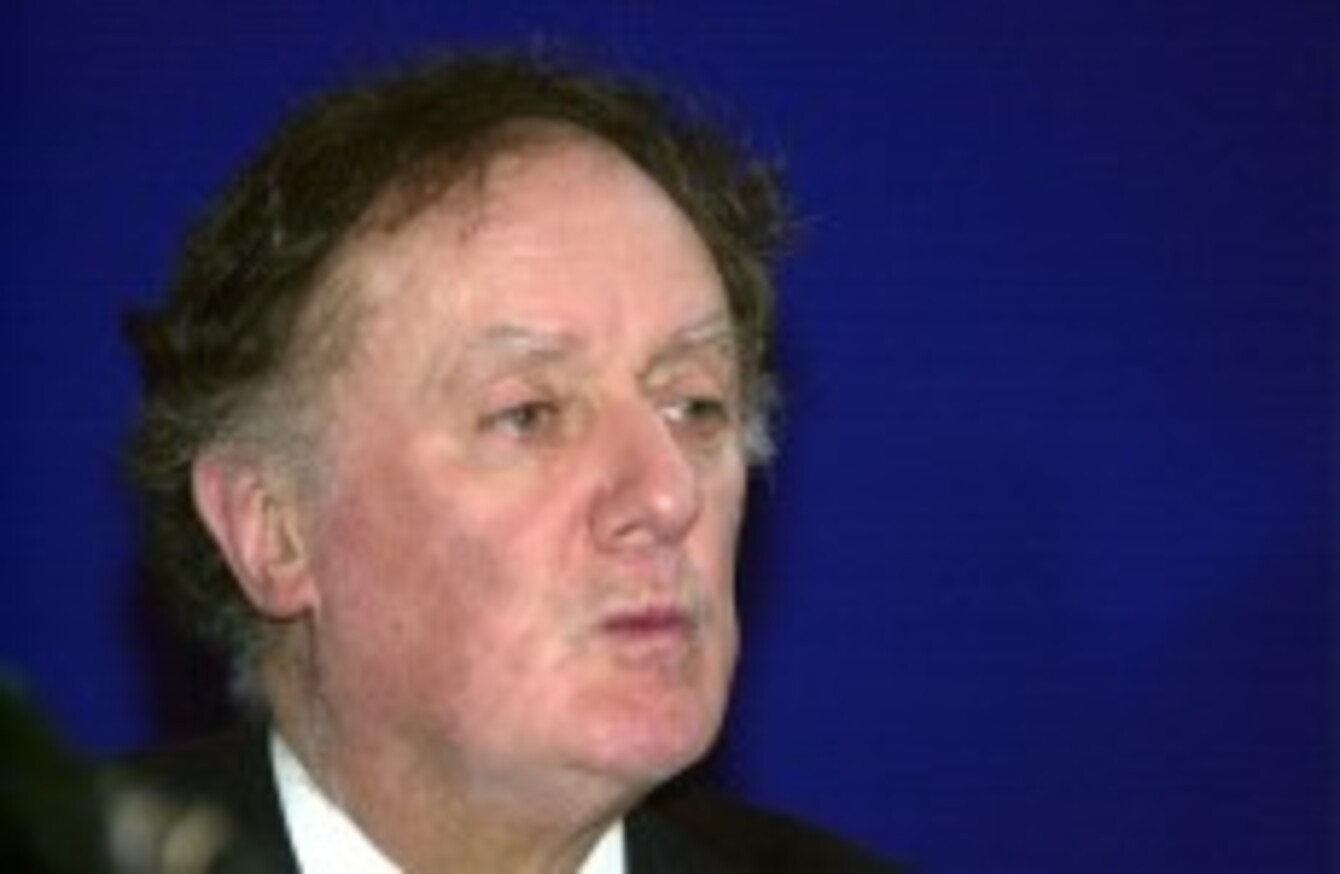 Image: Leon Farrell/Photocall Ireland
Image: Leon Farrell/Photocall Ireland
VINCENT BROWNE HAS said that it will be the fault of Fine Gael and Labour if the forthcoming constituency debates on TV3 are unbalanced as a result of both government parties withdrawing from the first debate due to be pre-recorded in Wicklow this evening.
Fine Gael announced last night that the party would not be participating in any of the 'The People's Debate with Vincent Browne' programmes planned in each of the 40 Dáil constituencies in the run-up to the next general election.
The party expressed concern that it was being bounced into election debates some 15 months before a vote is theoretically due to take place and was also critical of the lack of detail on schedules, running orders and debate participants.
A senior Fine Gael source said what TV3 was has proposed was "a farcical proposition" and added that receiving a letter about the debates at midnight last Tuesday "is not the way to do business".
Meanwhile, Labour said it would not be participating in tonight's debate but would consider participating in debates "at some stage in the future, but only much closer to an election".
Speaking on RTÉ's Morning Ireland, Browne said that both parties' press offices were informed of the debates before Christmas and arrangements were made that the two Fine Gael TDs in Wicklow, Simon Harris and Andrew Doyle, would take part in the first debate tonight.
The veteran broadcaster said that Labour's Anne Ferris had also confirmed she would take part in the debate. He said there had been no explanation as to why the parties agreed to participate a few weeks ago and then pulled out yesterday.
"They agreed to do so before Christmas. They specifically agreed to take part in the Wicklow debate. The Labour press office confirmed two or three days ago that Anne Ferris would take part in the debate," he said.
Around 115 minutes of the debate will be recorded tonight at the Grand Hotel in Wicklow tonight and will be edited to about 85 minutes before being broadcast next Wednesday.
Browne said that the editing would ensure "there is a balance of opinion" but added: "Insofar as the programme will be unbalanced it will be their doing."
A government spokesperson told TheJournal.ie this morning: "To be honest, I am baffled as to the logic of having election debates before a single candidate has been selected or an election has been called. I doubt that's what people want. We will continue to engage in general political debate day in day out until the end of the government's term."
Browne also said that TV3 had put major resources into the debates and added that Fine Gael and Labour TDs are welcome to attend any of the debates due to take place around the country in the coming weeks.
"The purpose of the programme is to afford an opportunity for people throughout the country to take part in a national debate about where our country is going," Browne said.
Meanwhile, a TV3 spokesperson said late last night that water protesters were planning to demonstrate at the debate in Wicklow tonight and suggested this was one of the reasons for the government parties withdrawing.