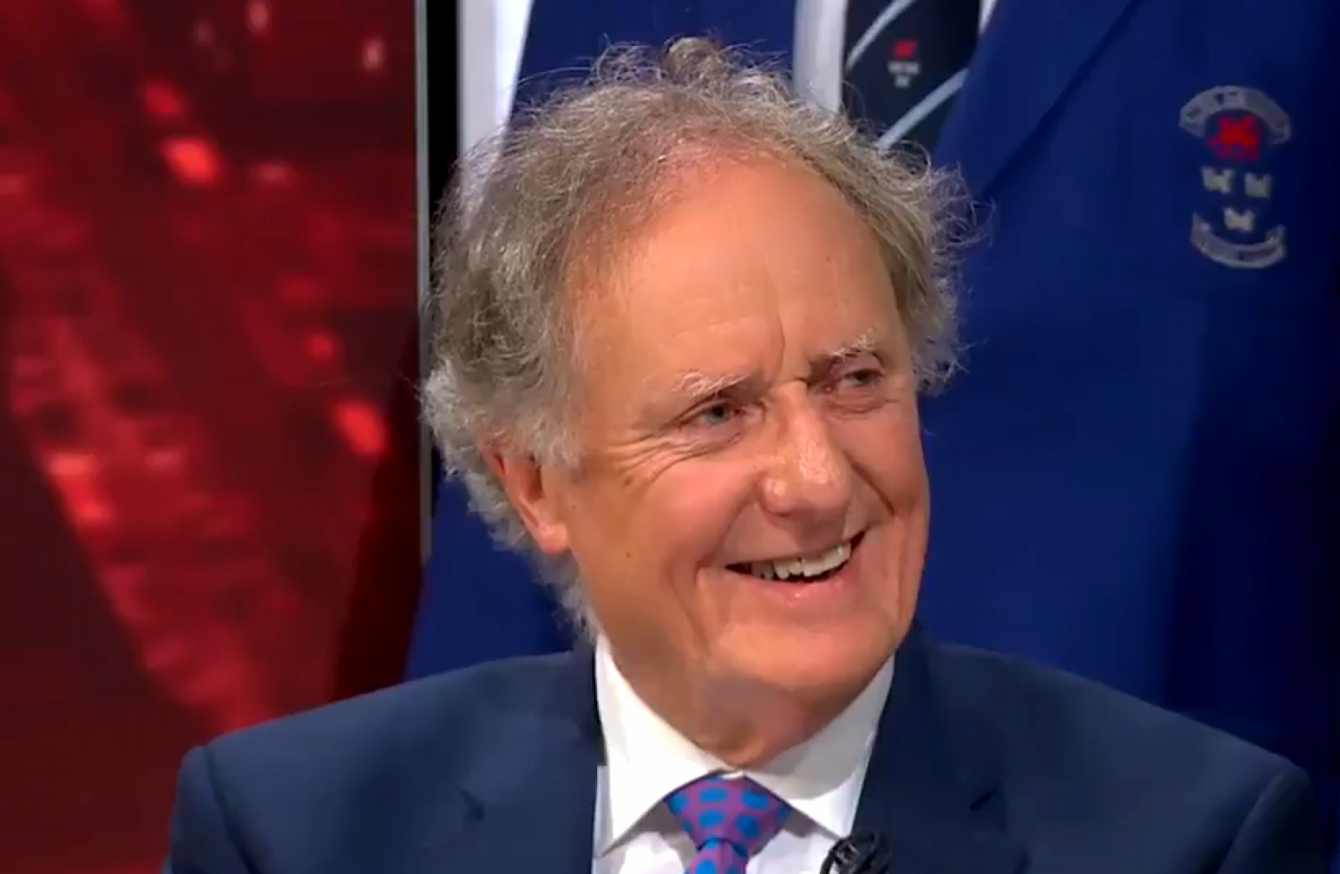 Image: TV3
Image: TV3
LAST NIGHT, VINCENT Browne sat in the presenter's chair for his TV3 show for the last time.
Looking back on the significant events that have taken place in Ireland over the past decade, Browne spoke in his usual style taking in the marriage equality referendum, water protests and more.
He also spent a large portion of the beginning of the show thanking those who'd supported him and the show over the years.
In a typical fashion, when going through today's papers, Browne was dismissive of the Sun's front page and headline bearing the words "It's Vin Emotional". The veteran broadcaster called it "cringemaking".
And, just as the show was about to finish, Browne got a nice surprise with an appearance from the Dublin Welsh Male Voice Choir, who lined up behind him and sang the song Bread of Heaven.
He said "ah Jaysis" but he did look delighted. There were no other fireworks, or ceremony, and that was that.
We'll miss you Vincent.
It ended with a song...From the Dublin Welsh Male Voice Choir. Thanks to all those who watched, featured in & supported #vinb over the years pic.twitter.com/BWZbB5yW0a

— Vincent Browne TV3 (@TonightWithVinB) July 27, 2017