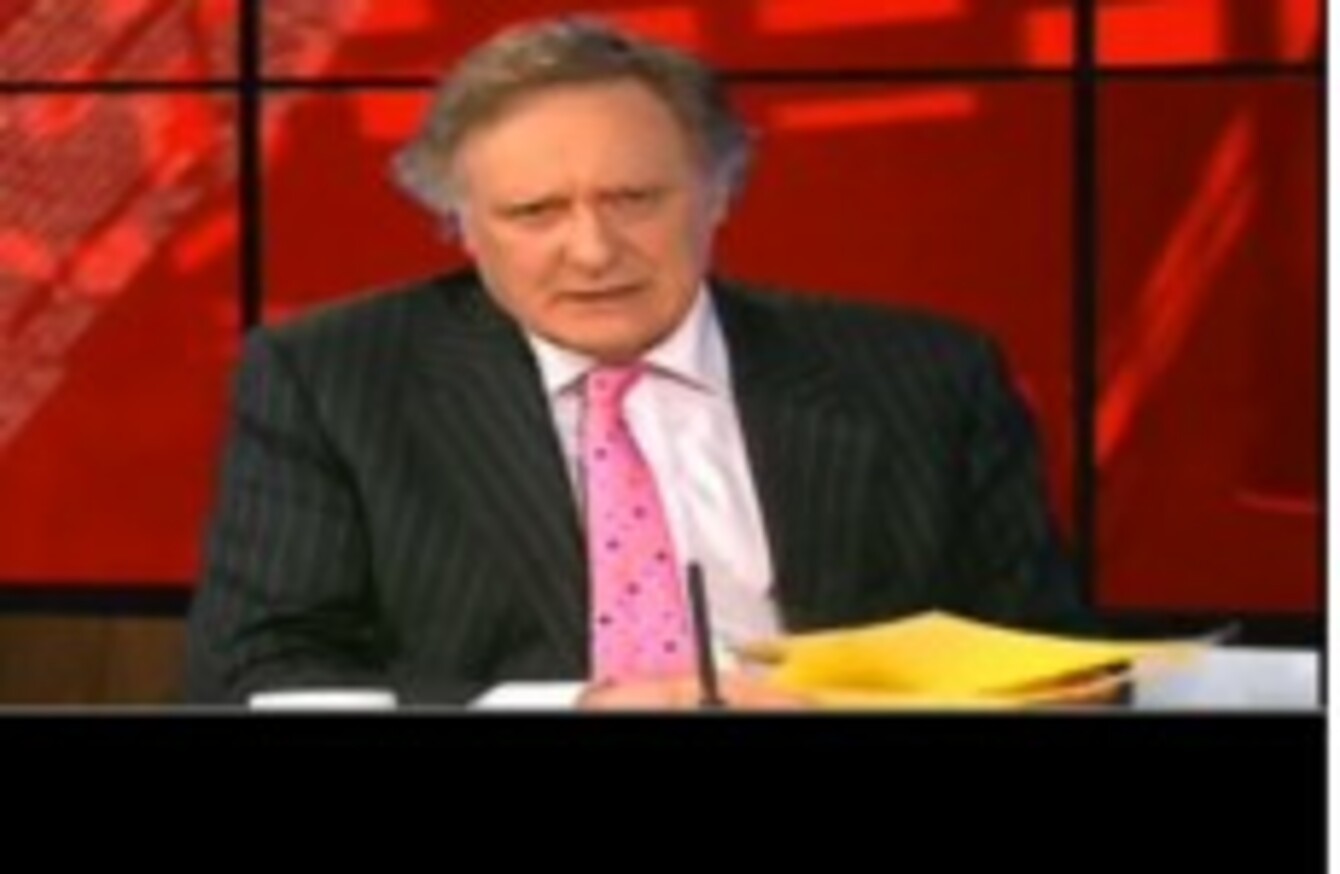 YouTube screengrab of Vincent Browne
Image: TV3/YouTube via E1REANN
YouTube screengrab of Vincent Browne
Image: TV3/YouTube via E1REANN
VINCENT BROWNE HAS said that he will apologise publicly to Enda Kenny for saying he should go into a dark room with a gun and bottle of whiskey.
Browne made the comment during his show, Tonight with Vincent Browne, on TV3 last Thursday.
Afterwards, Fine Gael senator Paddy Burke made a complaint to the Broadcasting Authority of Ireland (BAI).
Burke said that he had received a large number of phone calls from people in Kenny's hometown of Castlebar to complain about the comment, the Irish Independent reports.
Browne said that it was a "stupid, silly, inconsiderate remark" and that he would apologise during his show on Monday night.