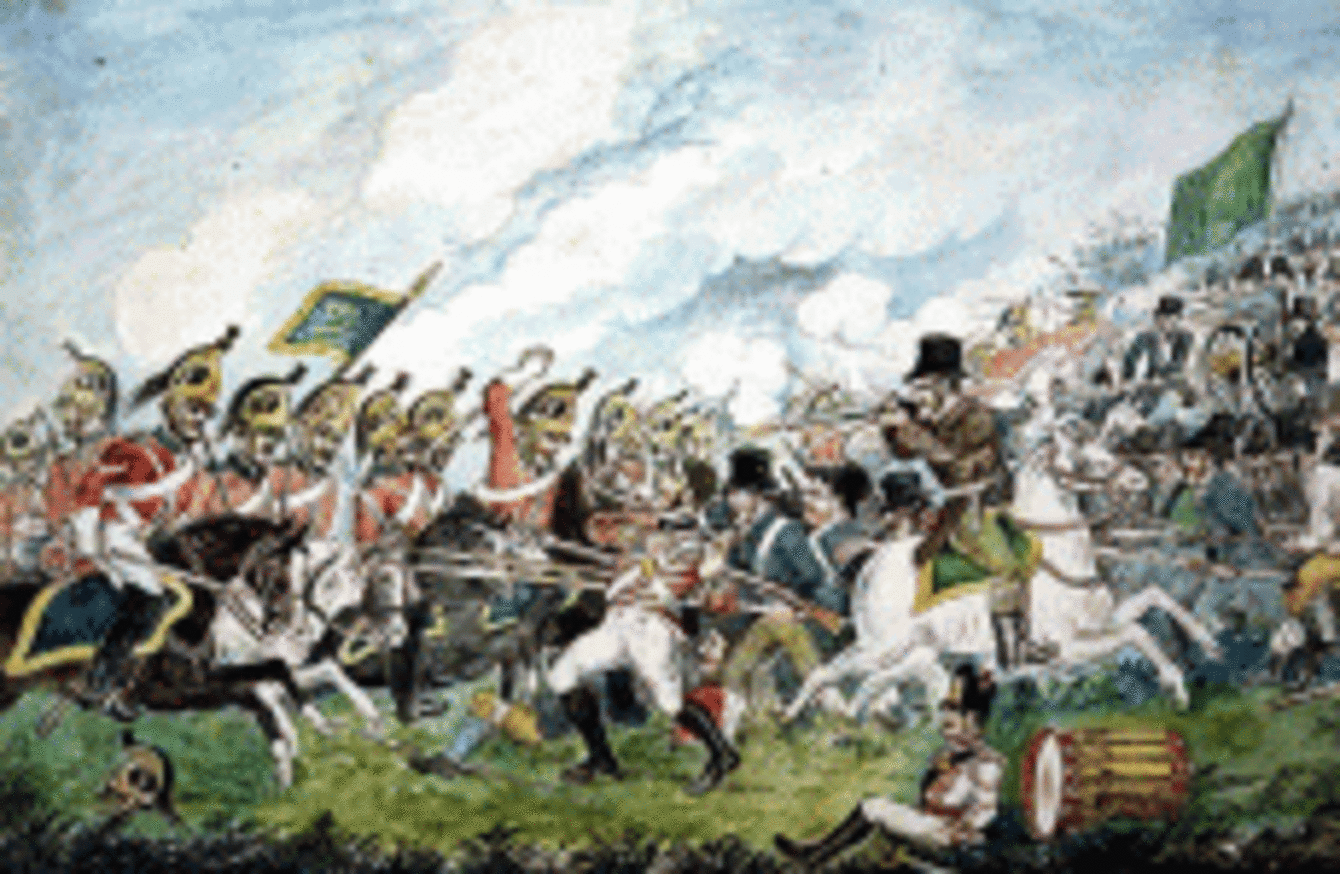 A William Sadler painting of the 1798 rebellion
Image: Wikimedia Commons
A William Sadler painting of the 1798 rebellion
Image: Wikimedia Commons
A THREE-YEAR SURVEY will begin later this year to try to better understand one of Ireland's most famous battlegrounds.
The Battle of Vinegar Hill, which took place in 1798, saw the deaths of around 1,000 United Irishmen at the hands of British forces. Though not a comprehensive defeat for the rebels, it changed the course of fighting during the 1798 rebellion.
Now, The National 1798 Rebellion Centre wants to find out more about the battle.
"We are delighted that this intensive study of this historical battleground has become a reality," said the centre's manager Jacqui Hynes.
"At the end of this study we hope to have a more complete picture of what exactly took place and the expanse of the Battles of Enniscorthy and Vinegar Hill, encompassing the dates of 28 May to 21 June 1798."
The programme aims to identify the extent of the battlefield, areas where intense fighting took place, the location of any temporary structures, weaponry, domestic ware, areas of engagement and fighting in Enniscorthy Town, and whether there were any mass graves in the locality.
The plan includes non-invasive procedures, with no impact expected on the site's appearance and will be carried out by Irish and international experts.
The public can follow the progress of the work at the museum's website.