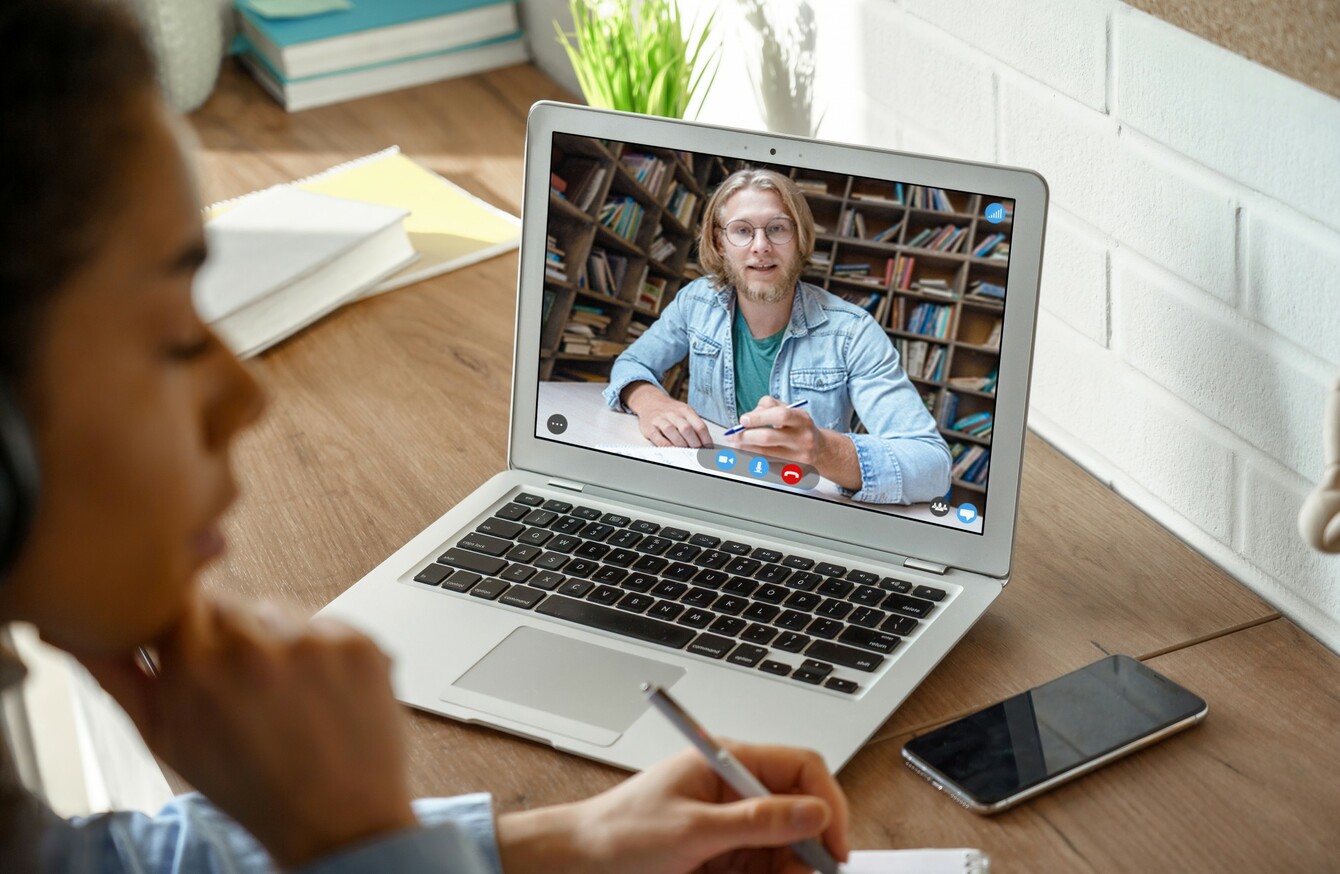 FROM HOW WE work to how we socialise, the Covid-19 pandemic has changed many aspects of everyday life.
This is especially true for prospective college and postgrad students, who will be doing a large chunk of their coursework and lectures from home for at least the coming semester.
So what's the best way to prepare yourself – and how can you get to know your classmates when everyone's studying from home? To find out, we turned to a group of current students from National College of Ireland, all of whom have had a taster of remote study and exams in recent months.
Read on for some of their best tips. And if your question isn't answered below, NCI's next Online Open Evening takes place on Thursday July 16 (you can register right here). 
1. Can't fit a desk in your home? Work with the space you have
Not everyone has a home office or a spare bedroom that they can take over for the semester, so think creatively with what's available to you.
"I live with four other people, two of whom are full-time students, meaning that space was tight. I did my study at the kitchen table, and then attended online lectures in my bedroom for privacy," says Emma Leonard, who is studying for an MSc in Management.
Sara Breitenfeldt, a Data Analytics H.Dip student, suggests using tech from around your home to enhance your experience:
I happened to have an old TV in my room which I plugged into so I could put lectures on one screen and code on the other. And when I worked at the kitchen table, I used headphones so I could listen to lectures without disturbing my husband.
2. The mute button is handy, but don't get too reliant on it
Speaking up on video calls might feel a little strange at first, but it's the only way to spark genuine debates and discussions, says Kevin Fagan, who is studying for an MSc in International Business.
Although it can be tempting to hide behind a muted microphone, you do get out what you put in, as with any study experience. Treat online lectures with the same respect you would physical lectures.
For Mary Orr, a current MBA student, that respect extends to how you prepare for each lecture, too. "Have all notes and stationery to hand, and most importantly be on time. Your lecturers are prompt and nobody likes to be waiting around for late arrivals."
3. Be sure to fit in one-on-one time with your lecturers
When Djimillah Djemai's MBA classes moved to all-online, she was initially "apprehensive," and felt she'd lose out on valuable talk-time with lecturers:
"Usually our discussions are more informal during class if we need guidance or help or just have topics of interest. I thought this would stop with virtual classes and studying.
But while the conversations were not as informal, our lecturer dedicated specific time to each of us, which was helpful."
Whether your lecturer sets up regular one-on-one meetings or you seek them out yourself, those small-scale chats are vital, says Emma Leonard.
I would advise any student starting online to keep in contact with the college, your lecturers and your classmates as much as possible. It can feel quite overwhelming learning something new remotely, so reach out because you are definitely not alone.
4. Join the class WhatsApp group, even if it's not your thing
Remote study can remove some of the more natural opportunities for getting to know your classmates, so it's worth sending a few messages into the class WhatsApp group – or biting the bullet and setting one up, if no-one else has done it yet.
Sara Breitenfeldt says her classmates' group chat was a big source of motivation for everyone, and a great way to share experiences:
Interacting with your fellow classmates is so important, and without this it's very easy to become disconnected and unmotivated. Our WhatsApp group allowed us to socialise and imitate the peer relationships we would have if we were on campus. 
5. Build casual chats with classmates into your routine
When Tom Kerrigan's MBA class group went from seeing one another regularly to not at all, the first thing he noticed was the lack of informal discussions and debates – the kind that occur over coffee or while walking to the car park.
The diversity of business backgrounds in our class provided many a good debate that continued in the coffee break and recommenced before the next class, and that is what I missed most at the start of the migration to online.
#Open journalism No news is bad news Support The Journal

Your contributions will help us continue to deliver the stories that are important to you

Support us now
The solution? Building in a little extra time before and after video lectures for those more relaxed conversations. "It wasn't long before everyone started logging on early, talking through the break and remaining online post class," Tom says.
"It was business as usual without having to buy the coffee."
6. And don't forget to take breaks for fresh air
"One thing I found difficult was being attached the computer for 12 hours on the days I had both work and college," says Djimillah Djemai.
I would start work at 8am, keep working until 6pm, and then join my online classes until 9pm. I soon learned to take a break between work and college: getting a coffee or tea and then going for a walk. This helped me stay focused during class.
Kevin Fagan, who is studying for an MSc in International Business, suggests building dedicated time for breaks and fresh air into your day.
"In normal times I might be going between the office, the library and home, with commutes breaking my day into defined periods. Without this separation, the days become very long, so it's important to have a timetable that allows for rest and relaxation."  
7. Apprehensive? Remember that remote study brings lots of benefits too
Your visions of what college or postgrad life would be like may have shifted a little, but that doesn't mean your experience has to diminish. Sara Breitenfeldt specifically chose a remote study course for the extra flexibility it would bring:
"As a mid-career professional I was already juggling full time work and business travel. Thrown into this, I actually had a baby halfway through my course of study, and I definitely would not have been able to complete my studies if I had to travel regularly to campus for lectures."
Thinking of returning to study? National College of Ireland's next Online Open Evening takes place on Thursday July 16, and you can register right here. With an expert faculty, small class sizes and a vast range of postgrad courses, NCI is the perfect place to continue your journey to success.