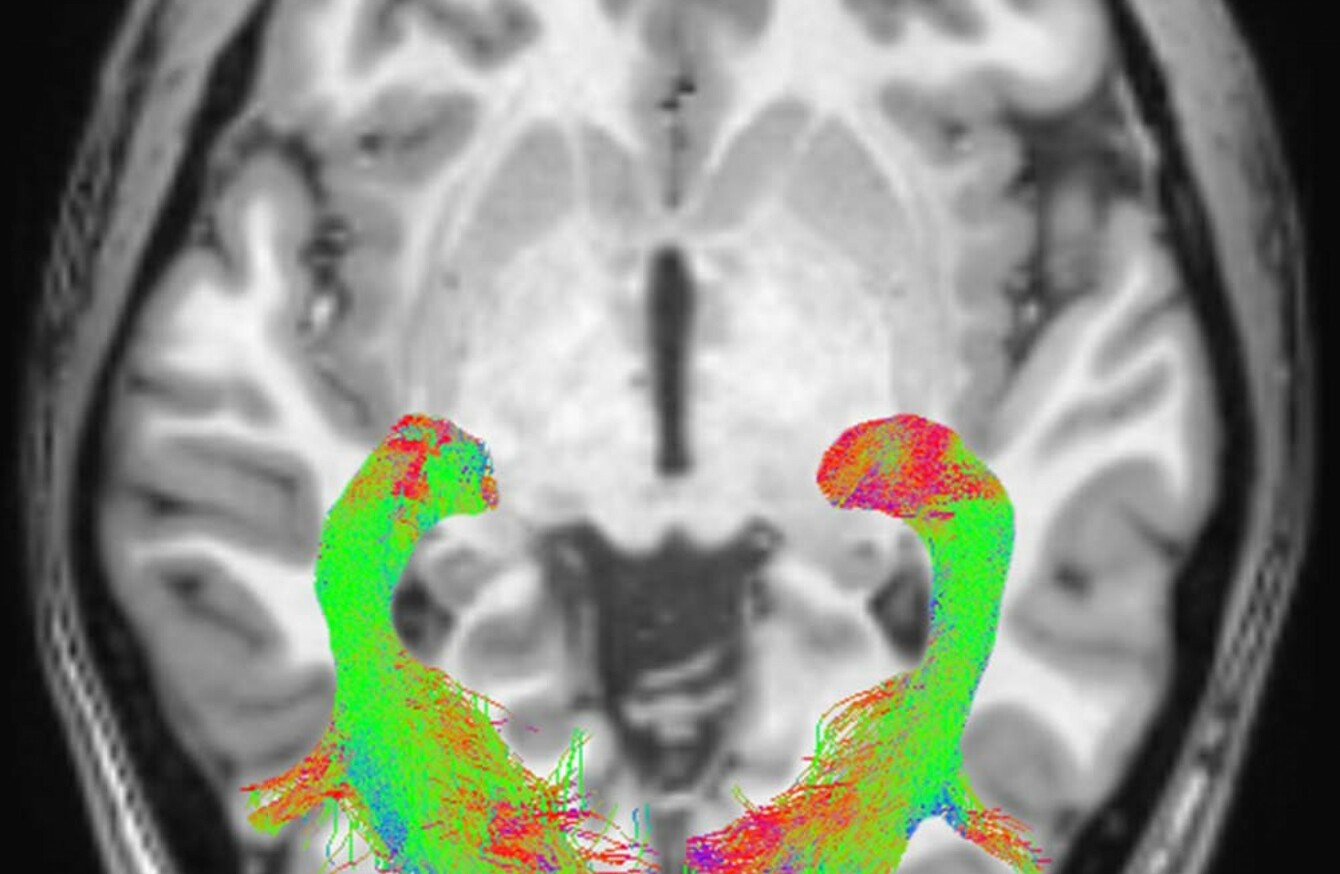 MRI of the brain
Image: Radiological Society of North America
MRI of the brain
Image: Radiological Society of North America
CHANGES IN THE how a newly-diagnosed Parkinson's patient sees things could provide important biomarkers for early detection of the disease.
Researchers have found "significant abnormalities" within the visual system brain structures of Parkinson's patients which they believe can precede motor signs by a decade.
Parkinson's disease is a progressive disease of the nervous system caused by neuronal loss in the brain structure.
The disease is characterised by tremors, muscular rigidity and slow, imprecise movements.
Non-motor symptoms experienced by people with Parkinson's include visual alterations such as an inability to perceive colours, a change in visual acuity, and a decrease in blinking with can lead to dry eyes, according to researchers.
"Although Parkinson's disease is primarily considered a motor disorder, several studies have shown non-motor symptoms are common across all stages of the disease," lead researcher Dr Alessandro Arrigo said.
These symptoms are often undiagnosed because patients are unaware of the link to a disease and, as a result, they may be under-treated.
"These non-motor Parkinson's symptoms may precede the appearance of motor signs by more than a decade," he said.
The researchers studied 20 newly diagnosed and not yet treated patients – 11 men and nine women – with Parkinson's, and 20 age and gender-matched healthy patients.
MRI scans were performed on both groups.
Researchers used an MRI technique called diffusion weighted imaging to assess white matter changes to investigation changes of the brain's grey and white matter.
#Open journalism No news is bad news Support The Journal

Your contributions will help us continue to deliver the stories that are important to you

Support us now
The results showed significant abnormalities in the visual system brain structures of the Parkinson's patient group.
These abnormalities included alterations of optic radiations, a reduction of white matter concentration and a reduction of optic chiasm volume.
"Just as the eye is a window into the body, the visual system is a window into brain disorders," Arrigo said.
Visual processing metrics may prove helpful in differentiating Parkinson's disorders, following disease progression, and monitoring patient response to drug treatment.
Arrigo added that future studies are needed to better understand the timing of degeneration in a visual sense, as well as the specific changes that occur.